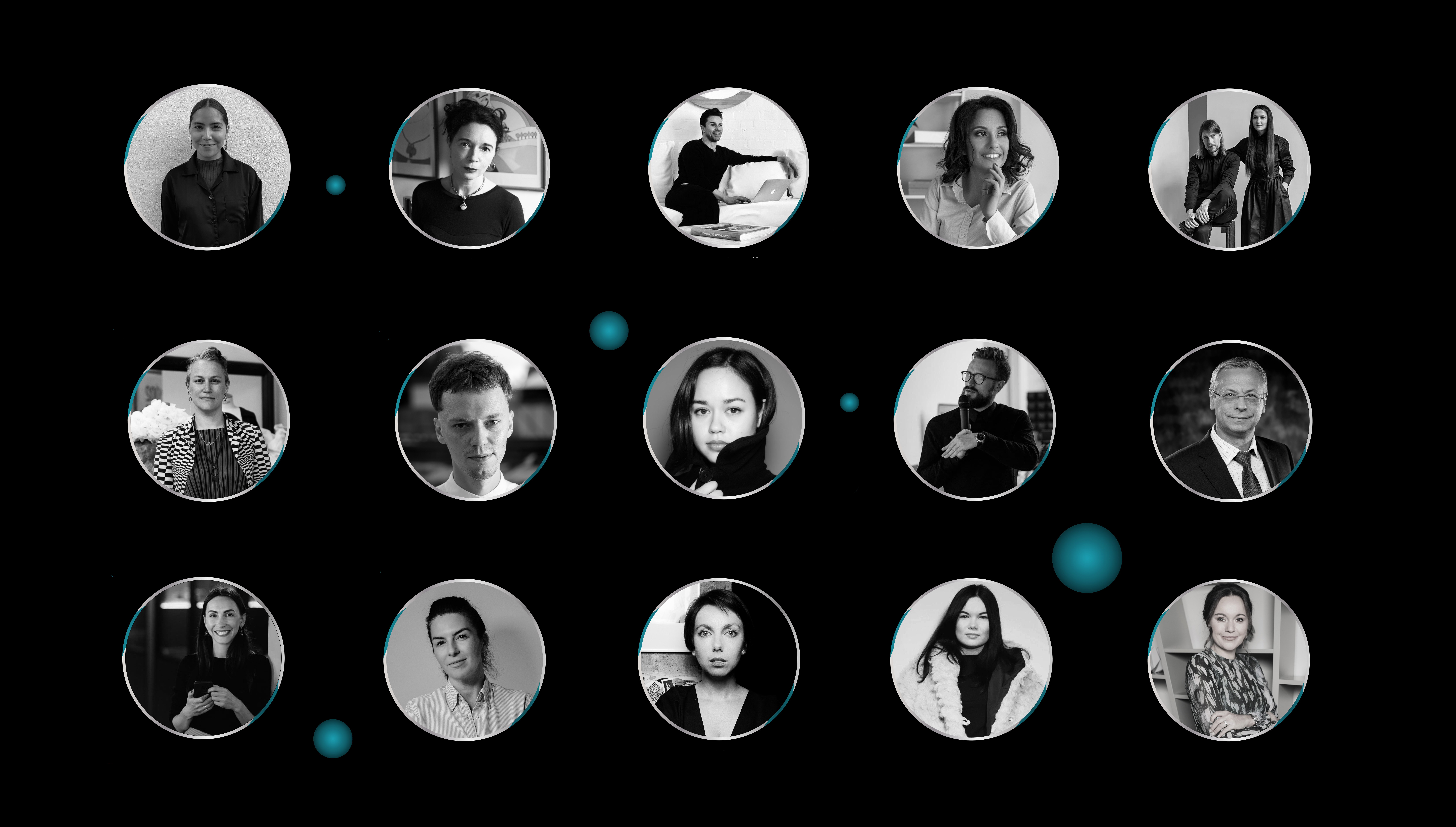 BE SUSTAINABLE! Fashion Summit took place in Ukraine for the third time
BE SUSTAINABLE! Fashion Summit, the largest event dedicated to the development of sustainable fashion in Ukraine, took place online on February 7, 2021, during Ukrainian Fashion Week No Season 2021.
BE SUSTAINABLE! Fashion Summit is a professional international event aimed at increasing the level of expertise of Ukrainian professionals working in the field of design and production of clothing.
This year, BE SUSTAINABLE! Fashion Summit was supported by the U.S. Government Public Diplomacy Small Grants Program – Education, Culture, and Youth 2020-2021.

BE SUSTAINABLE! Fashion Summit is organized by Ukrainian Fashion Council within the official program of Ukrainian Fashion Week.

The topic of the third BE SUSTAINABLE! Fashion Summit was "Digital Innovations and Sustainability."
In the new season, the project comprised video presentations of collections by sustainable designers and an international conference on Ukrainian Fashion Week's media platforms.
BE SUSTAINABLE! x FFFACE.me for СHERESHNIVSKA
A new format of the fashion show was presented as a part of BE SUSTAINABLE! Fashion Summit. Ukrainian fashion brand CHERESHNIVSKA presented the new collection Sketches of Tactility.
Unique AR decorations for the fashion show was created by digital studio FFFACE.me, and set-designer Love Curly.
"Since most shows are now without the audience, we have approached differently to the development of decorations. Now it is important for it to be beautiful not on the catwalk, but in the final video, that viewers will see. Augmented Reality solves this problem, creating an atmosphere without the costs for the physical production of decorations and with no limits for imagination. You can add flying robots-acrobats, grandstands of the ancient amphitheater, or even camera flashes. For the audience, everything will look like it is alive, and the brand can avoid additional production of physical decorations, which corresponds to the ideas of responsible consumption, " – Dmitry Kornilov, CEO of FFFACE.me. "I am grateful to the UFW team and the guys from FFFACE.me for a new interesting experience. I have long been waiting for the moment when AR-technologies will be more actively used in Ukraine not only for advertising but also for creative content. The designer was inspired by the works of Paul Negau, and I have paid attention to the artist's sculptures, they became the main inspiration in creating virtual decorations", – Love Curly.
POSTUSHNA Re-Fashion for DHL
On February 7, the special show POSTUSHNA Re-Fashion for DHL was presented at Ukrainian Fashion Week No Season 2021 in the frame BE SUSTAINABLE! Fashion Summit.
DHL Express Ukraine and young designer Yulia Postushnaya, brand POSTUSHNA, collaborated to present upcycling collection made from the used DHL uniforms. This special capsule-collection is meant to actualize for society, business and government the problem of utilization of used work uniforms. This upcycling collection was inspired by the ever-moving modern metropolis. The bright flashes of yellow lights in the windows of high-rises and the ever-red traffic lights of night avenues and intersections of a big city are setting the general tone of the collection. "Feel and do" approach encouraged me to go beyond the boundaries of acceptable forms and gave me an understanding of how exactly I will use materials to convey the aesthetics of a modern metropolis by and large," – the designer Julia Postushna commented on her collection.
Action: Sustainable Fashion: Artisanal by Litkovskaya
BE SUSTAINABLE! Fashion Summit hosted the premiere of the film "Action: Sustainable Fashion: Artisanal by LITKOVSKAYA," a special episode dedicated to a sustainable demi-couture line that pays homage to Ukrainian textile traditions.
Every piece in this collection has once been a garment that was destined to be thrown away – but for LITKOVSKAYA every object is worth being transformed and having new life breathed into it. As life itself is put together from thousands of incredible moments, the Artisanal collection by LITKOVSKAYA combines the multiplicity of elements – textile scraps, leftover fabrics and upcycled garments from archive collections.
DZHUS
DZHUS AW21 collection is, indeed, a uniform for multitaskers. DZHUS transformer pieces cannot be classified in a standard way: their modular structure allows to modify clothing in numerous ways, including its metamorphosis into accessories. The concept of a constructive wardrobe of a few multipurpose items provides endless styling option and minimises shopping, at the same time. Thus, DZHUS implements the sustainable consumption philosophy in an alternative way, with a focus on creation, not limitation.
POLINA VELLER
All shows are available via MEGOGO platform, on any device that supports this media service, including Smart TV, computers, and smartphones. You can watch them for free without any registration.
BE SUSTAINABLE! Fashion Summit
Despite the pandemic and difficulties in organizing large-scale events, BE SUSTAINABLE! Fashion Summit expanded its formats and level of international expertise. The team launches two summit panels at once: Ukrainian and international.
The summit was opened by welcome words by Daria Marusyk, head of communications and sustainability at Ukrainian Fashion Week, project lead of BE SUSTAINABLE! and Olena Koltyk, director of the Department of Waste Management and Environmental Safety of the Ministry of Environmental Protection and Natural Resources. Among the invited speakers are:
Patrick Duffy, founder of Global Fashion Exchange and co-founder of The Swapchain and Circular Fashion Summit. The topic of Patrick's speech was digital utopia, and how global digitalization is affecting the expansion of the conscious community.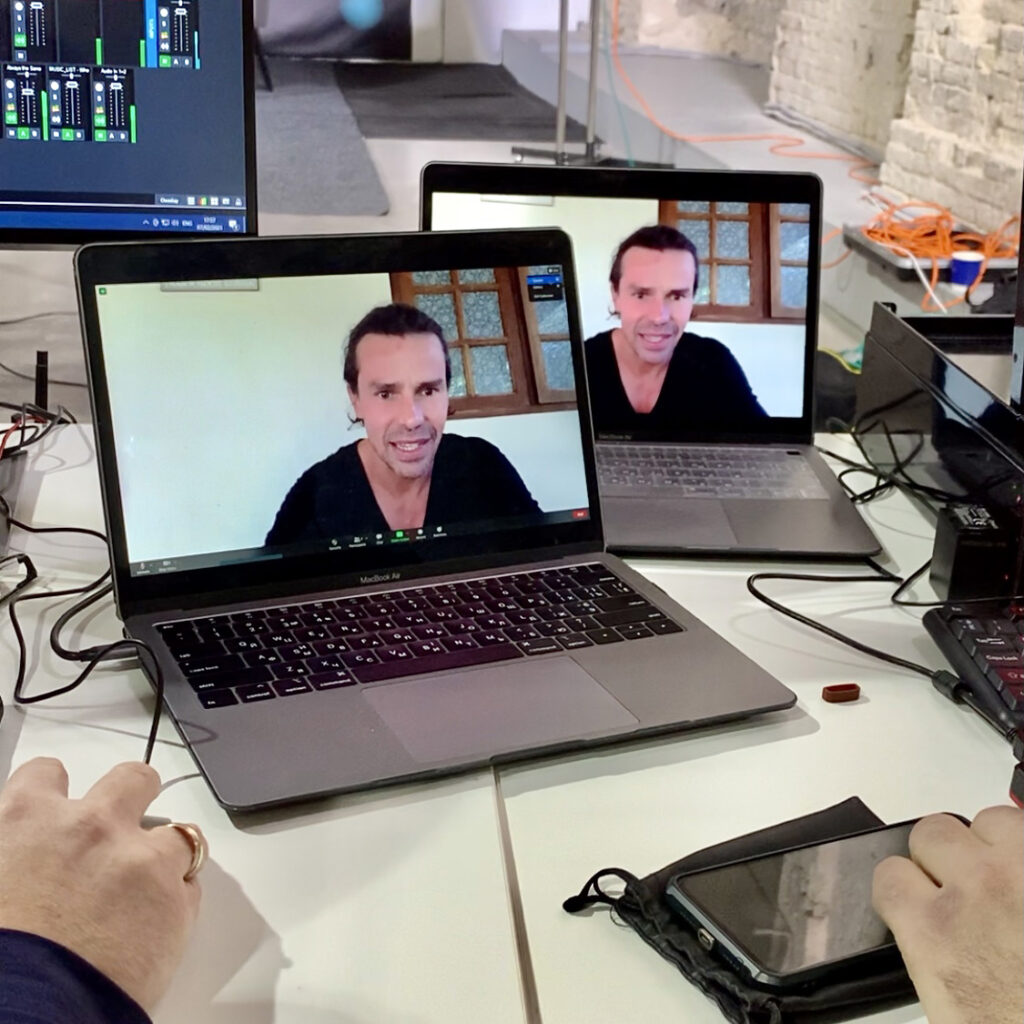 Patrick Duffy
Paula Vega Tagle, founding partner and global partnerships manager at Circular Fashion Summit, Alexia Planas Lee, founding partner and head of impact design and innovation hub at Circular Fashion Summit, were speaking about the digitized and connected circular fashion system.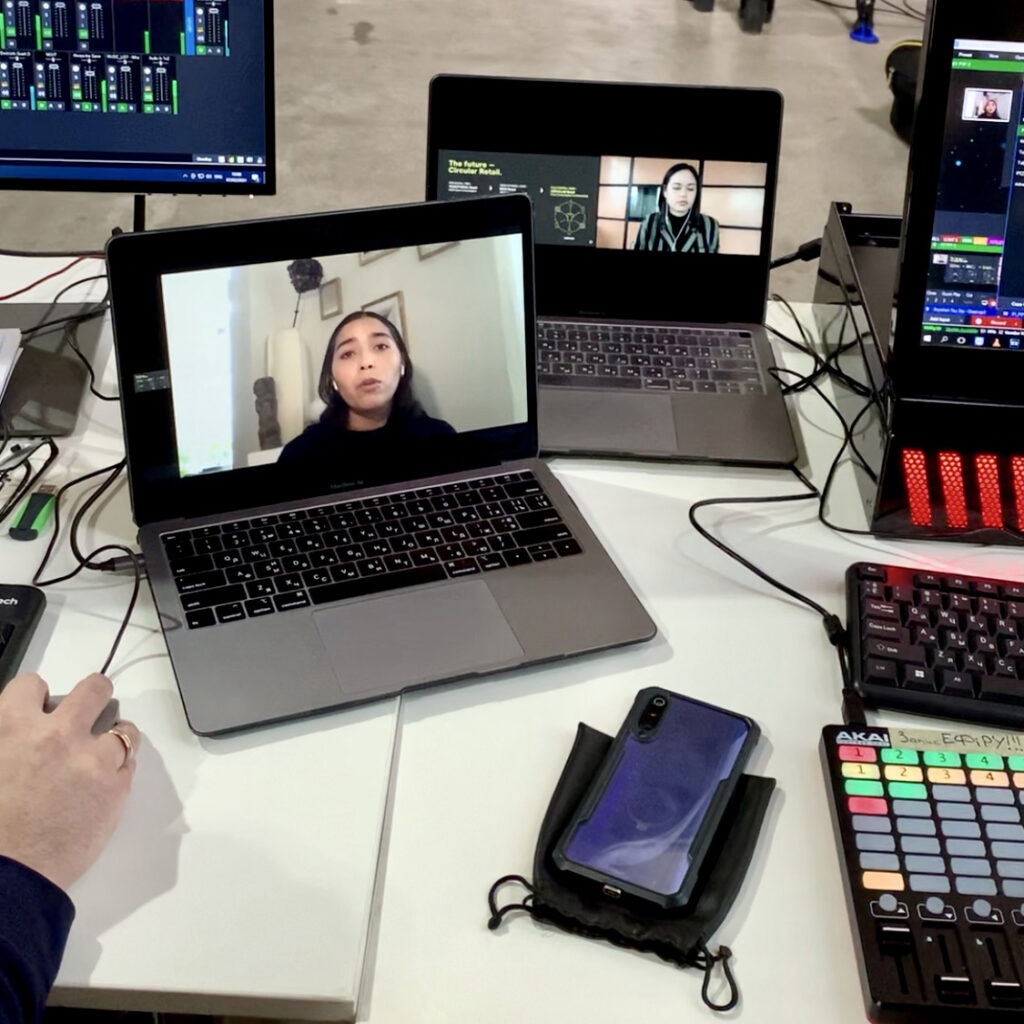 Paula Vega Tagle, Alexia Planas Lee
Orsola de Castro, founder and creative director of Fashion Revolution
Julia Weems, Fashion School Director at IED Barcelona Escola Superior de Dissen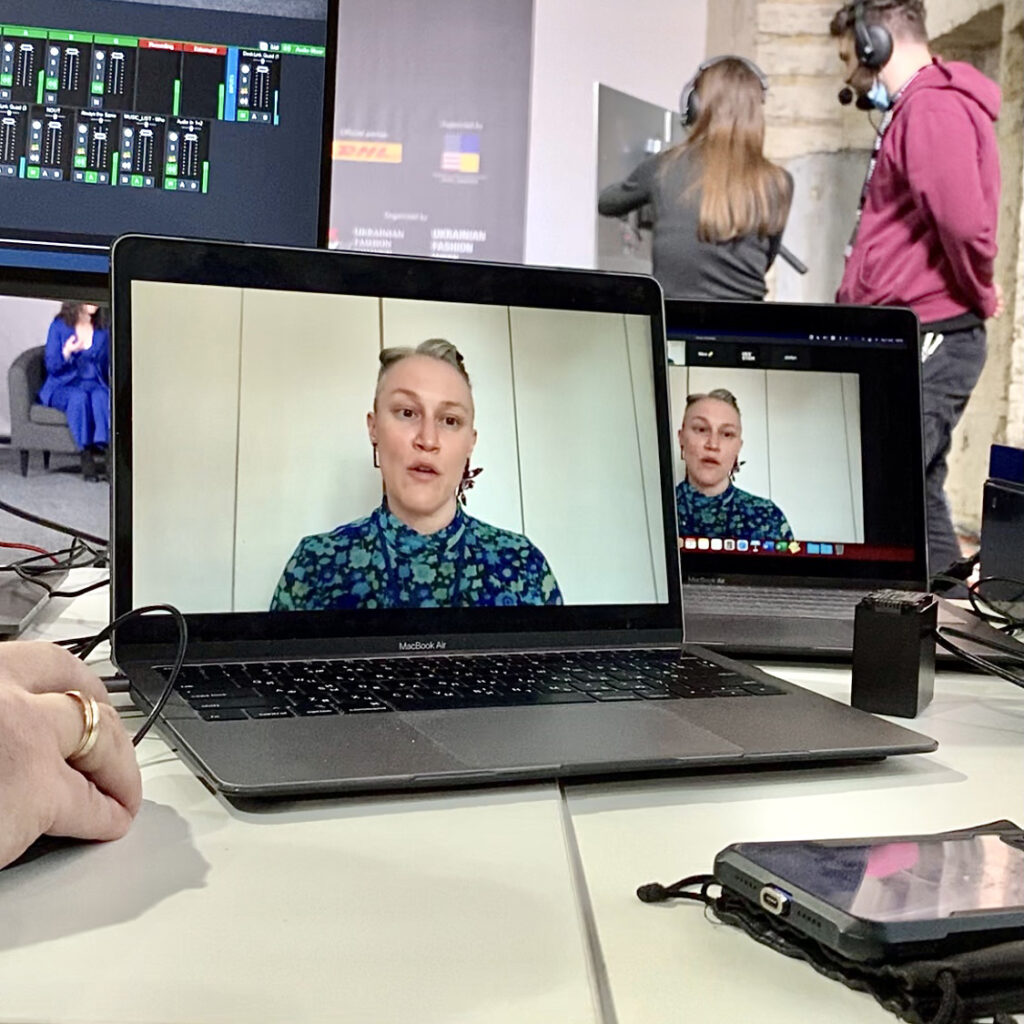 Julia Weems
Sabrina Gildehaus, CEO of GILDEHAUS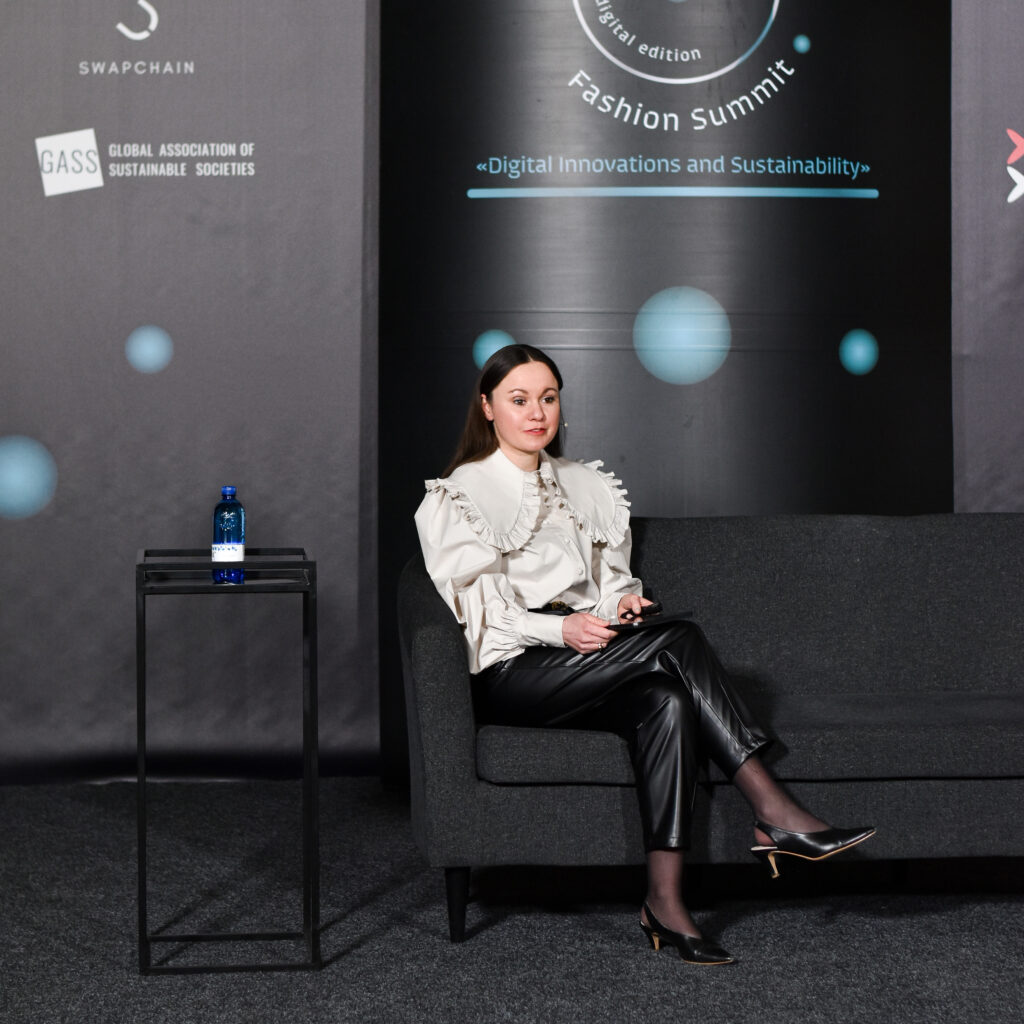 Sabrina Gildehaus
Dmitry Kornilov, CEO of FFFACE.me,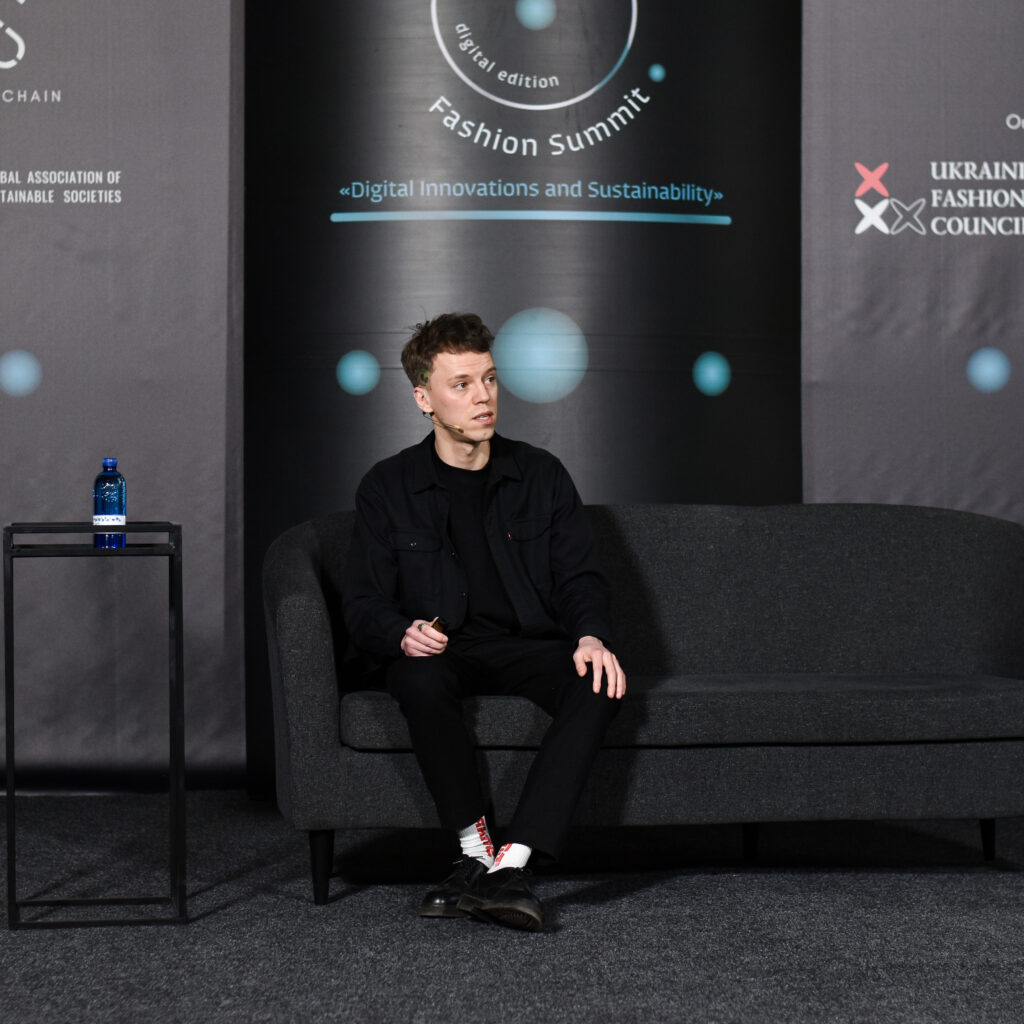 Dmitry Kornilov
Maria Ortynska, trademark & patent attorney, CEO of Patent Law Company IPStyle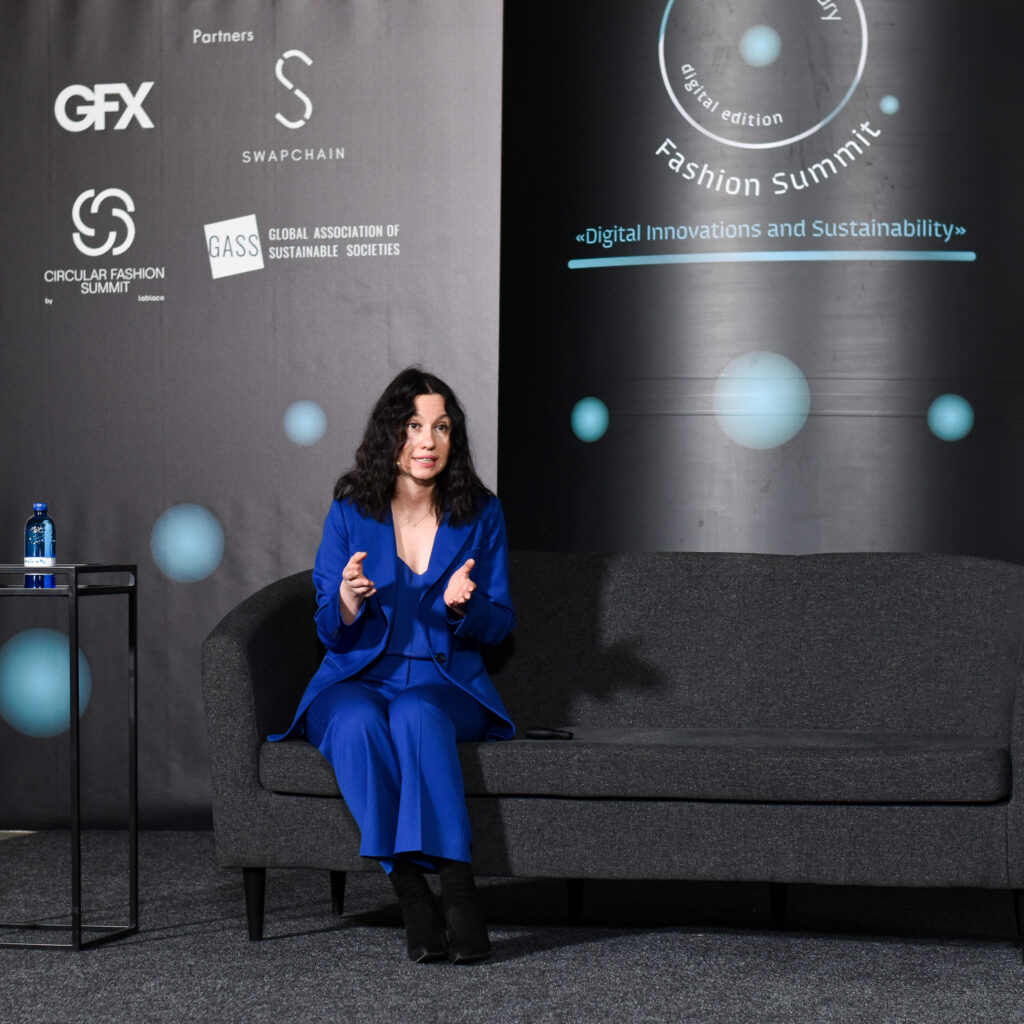 Maria Ortynska
Kateryna Byakova and Maxim Golub, founders of FINCH brand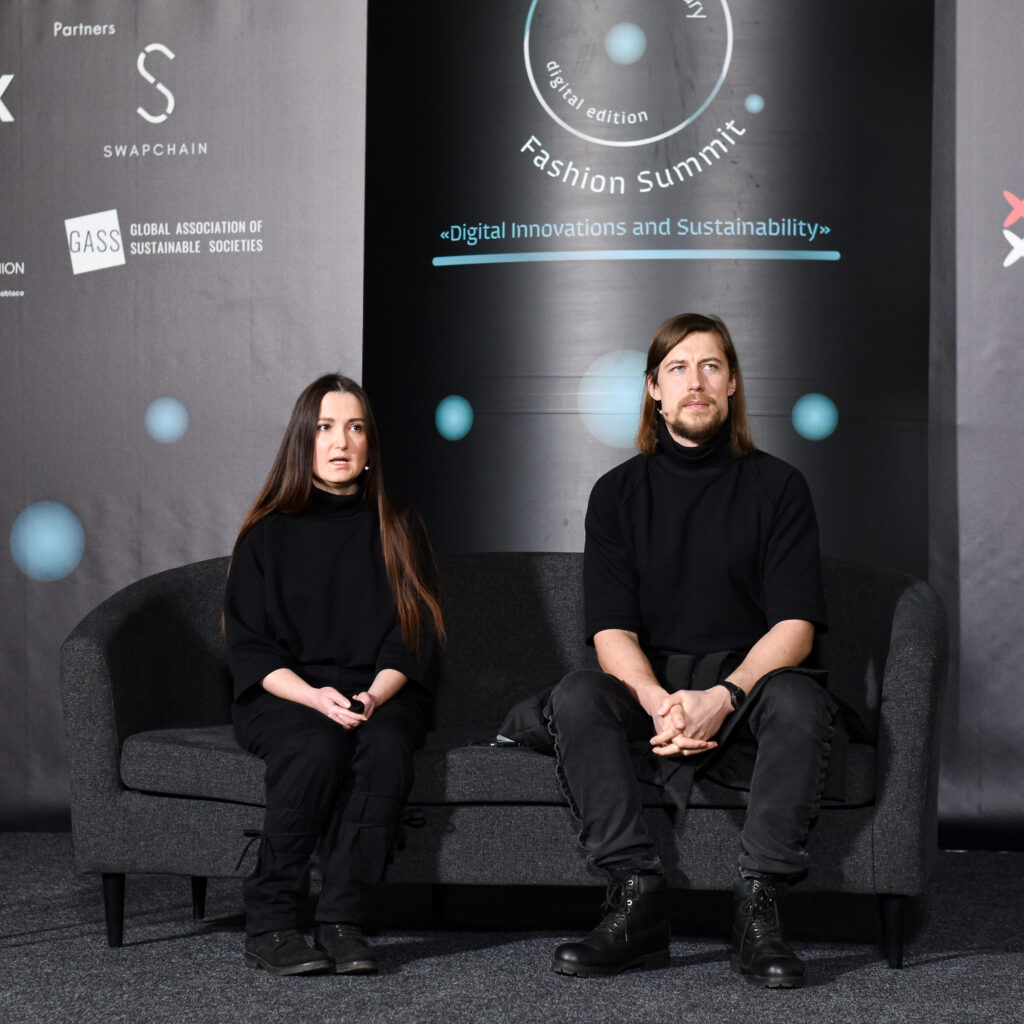 Kateryna Byakova, Maxim Golub
Vadym Sydoruk, general manager of DHL Express Ukraine.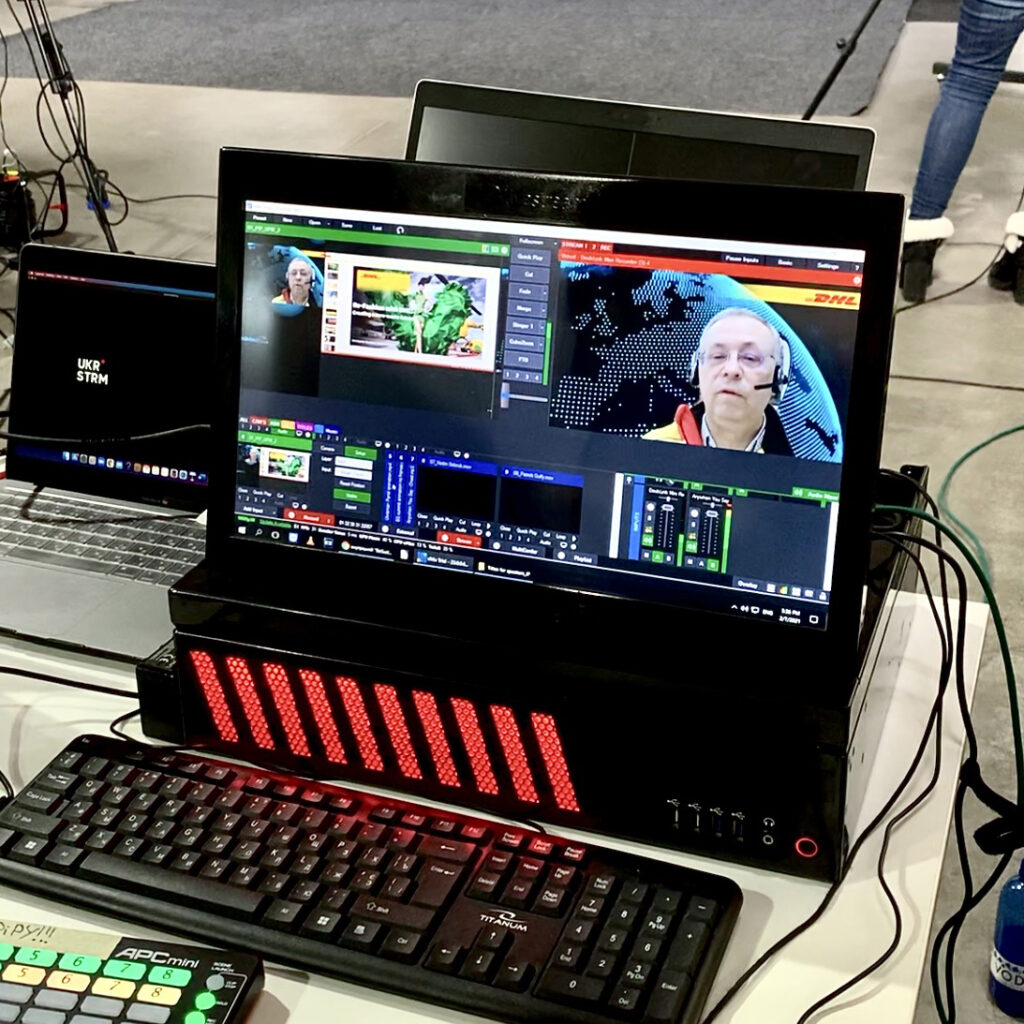 Vadym Sydoruk
The summit will also include a panel discussion of tech-startups by Sector X.
The speakers will focus on the current topics of digital fashion transformation and implementation of digital solutions to create a responsible industry of the future.
Moderators were Anna Tyan, Head of Communications in Sector X, and Vyacheslav Mayakin, Head of Patrnerships in Sector X, together with participants Kateryna Halych, Head of Sales, 3DLook, and Halyna Orekhovska, co-founder and Head of Product in 4comfortshoes, discussed the terms adaptation of the fashion market to the new reality through technology.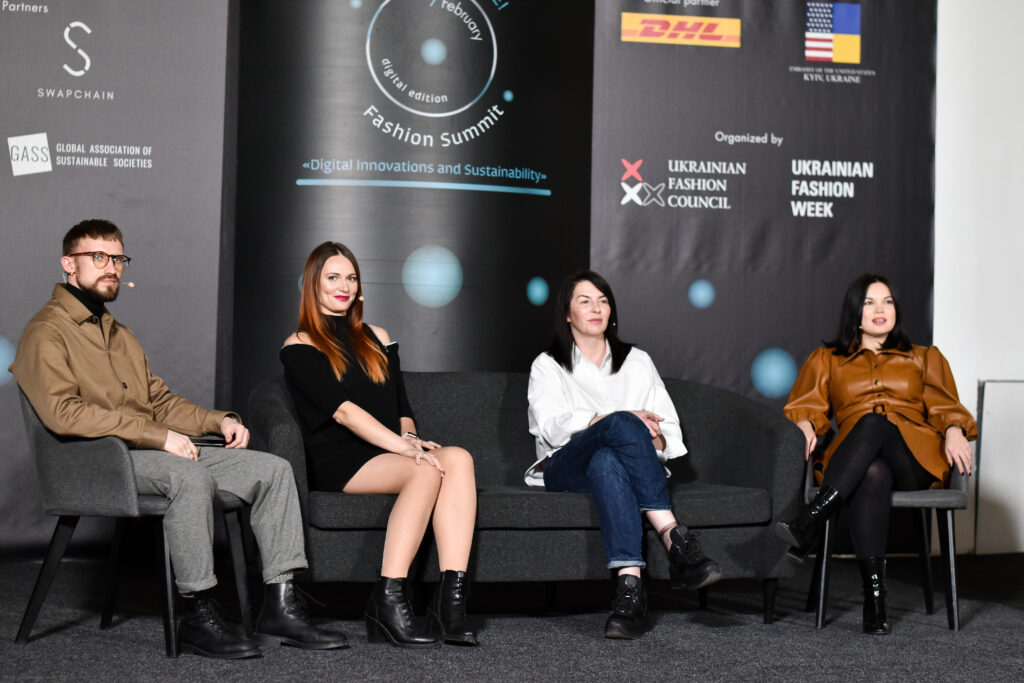 Viacheslav Maiakin, Halyna Orekhovska, Katerina Galich, Anna Tian
All performances of the speakers will be available on the Youtube channel Ukrainian Fashion Week after the Fashion Week.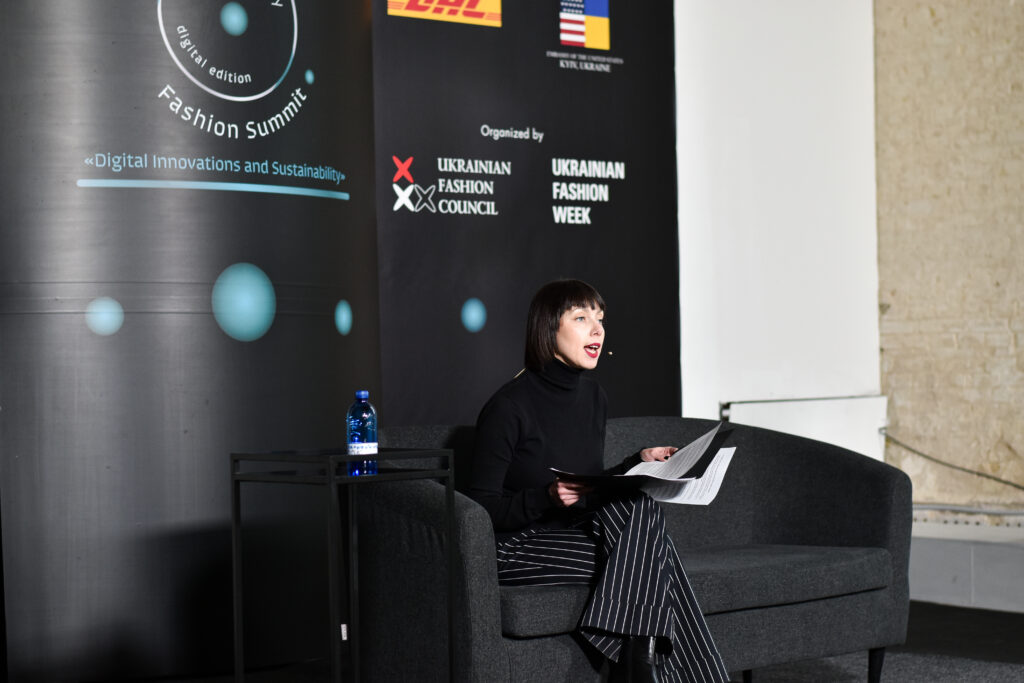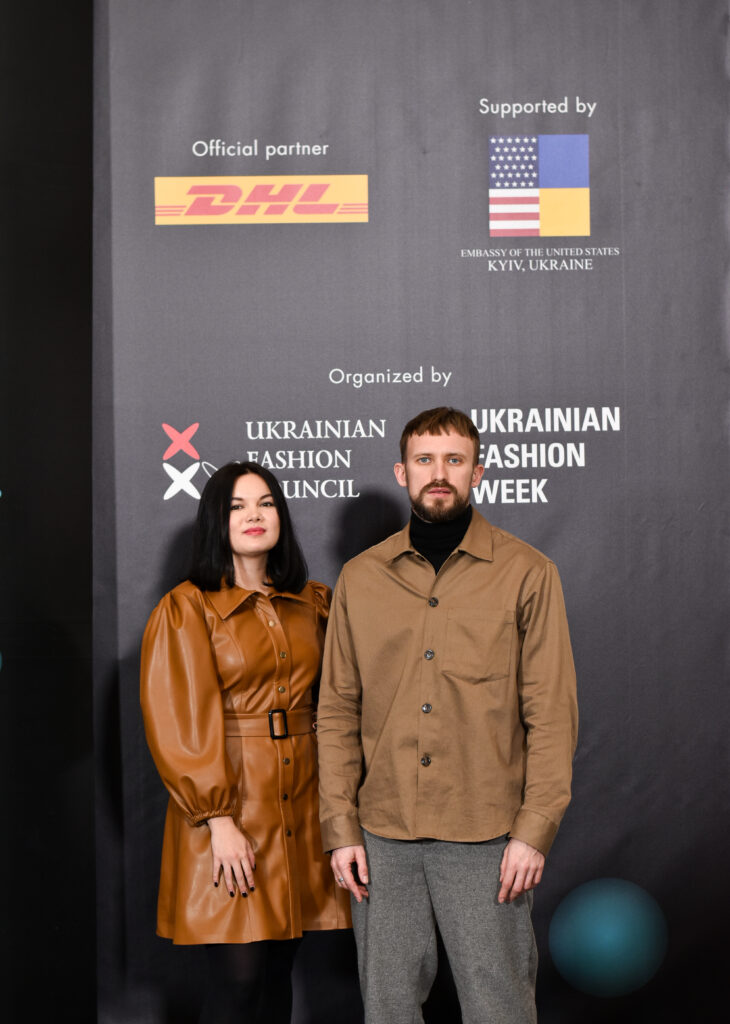 Фотограф: Денис Цибулько
DHL Express Ukraine, the pioneer in "green logistics," is the official partner of BE SUSTAINABLE! Fashion Summit. Demonstrating an active corporate and social position, DHL supports young designers in their desire to create new responsible fashion. DHL has set a goal to eliminate completely harmful emissions from logistics by 2050.

Conference partners:

Global Fashion Exchange is a sustainable fashion platform that transforms people's perceptions of sustainable development and promotes positive change.

Circular Fashion Summit by lablaco is a global Collective Action Summit, supporting the United Nations Sustainable Development Goals 2030.

The Swapchain is the first digital clothing exchange community, where each product journey and history can be traced on Blockchain, as well as the ownership and fashion environmental footprint.

Global Association for Sustainable Societies e.V. (GASS) is a NGO headquartered in Berlin, Germany founded to connect creative, business, NGO and Academic change-makers through Inclusive Education, Employment, Events & Media Programs. GASS partners with other NGOs, Corporates and startups on a mission to align individuals with sustainability organizations in order to build up society and the environment by reducing poverty, hunger, pollution, climate change and inequalities. We help cultivate well-being, justice and peace in order maintain and build sustainable societies.

Official media partners of BE SUSTAINABLE! Fashion Summit:

Luxiders Magazine (luxiders.com) is a must-read media for everyone interested in sustainable culture. Written in English, German and Spanish, the magazine represents an enhanced global resource for sustainable brands, creative professionals and consumers who want to improve and increase their knowledge about sustainability and connect with other sustainable creators.

MMR – Marketing Media Review (mmr.ua) is an online periodical featuring top news from the world of marketing, media, communications and creativity, exclusive interviews, columns, and cases of international and Ukrainian brands.

Preparatory organizational work on BE SUSTAINABLE! Fashion Summit was done with the institutional support of the Ukrainian Cultural Foundation.