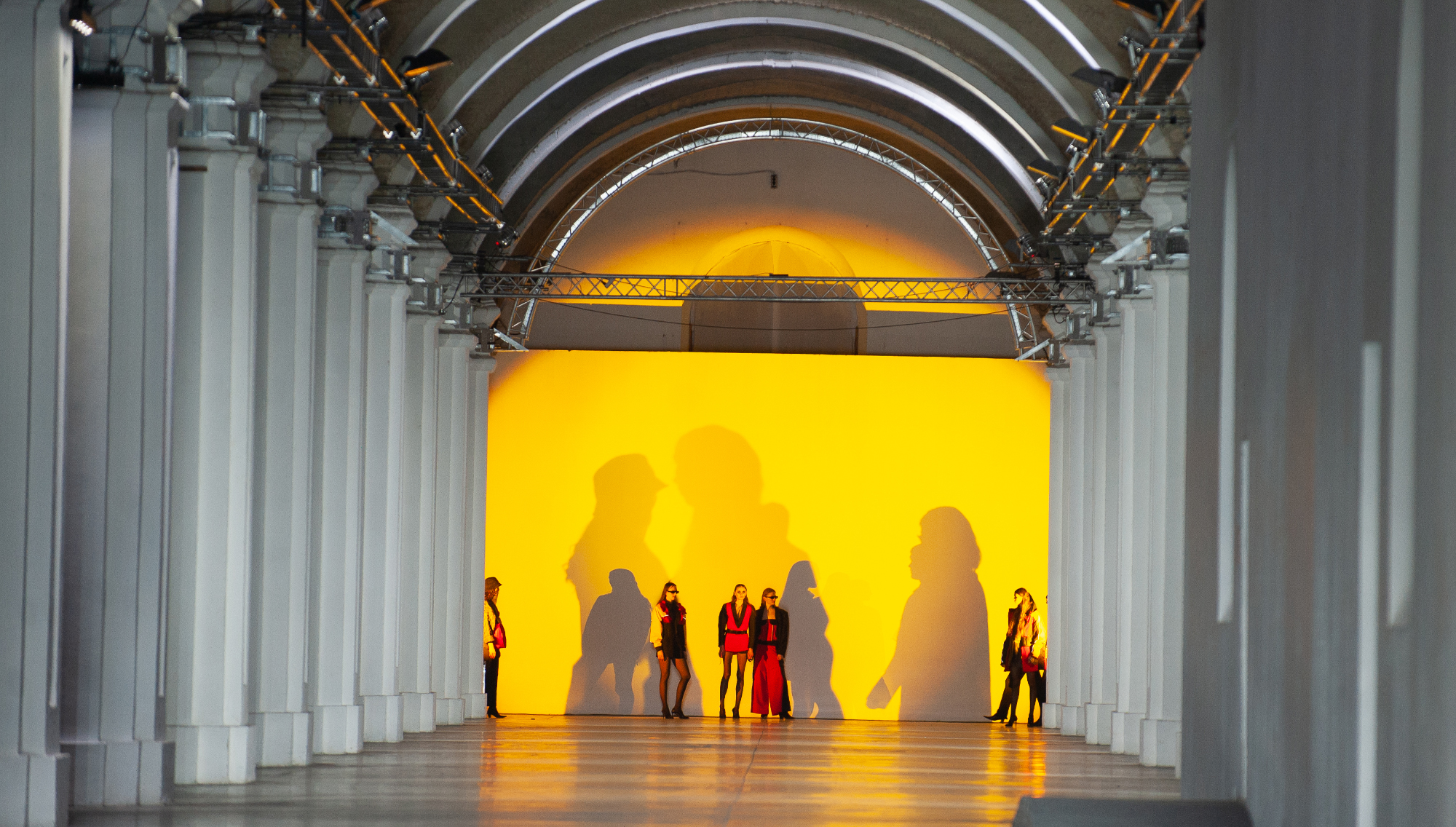 POSTUSHNA Re-Fashion for DHL
The capsule-collection "17:59" is about an energy, about a lifestyle, about how we are living our lives day by day: what we do, what we feel, what inspires us. 24 hours life fraction: at 9:00 we are ordinary employees of one of many offices and at 18:00 we immerse ourselves into different life roles in life, sing on the stage of a karaoke bar or just sit in a cafe and share emotions with friends. "17:59" is the limit where time freezes, and we fall into a state of euphoria of the moment, before the end and at the same time the beginning of a new cycle of "little life".
"DHL for me is about wide-scale of business, fast pace and innovation. These characteristics I have tried to incorporate into my collection, as these particular attributes also symbolize nowadays modern life-style", – commented Julia Postushna.
The aesthetics of the collection is based on the style of the night metropolis. It is the bright overflows of yellow lights in the windows of high-rise buildings and the ever-red traffic lights of the night avenues of the big city that set the general tone of the collection," – shared his inspiration, Yulia.