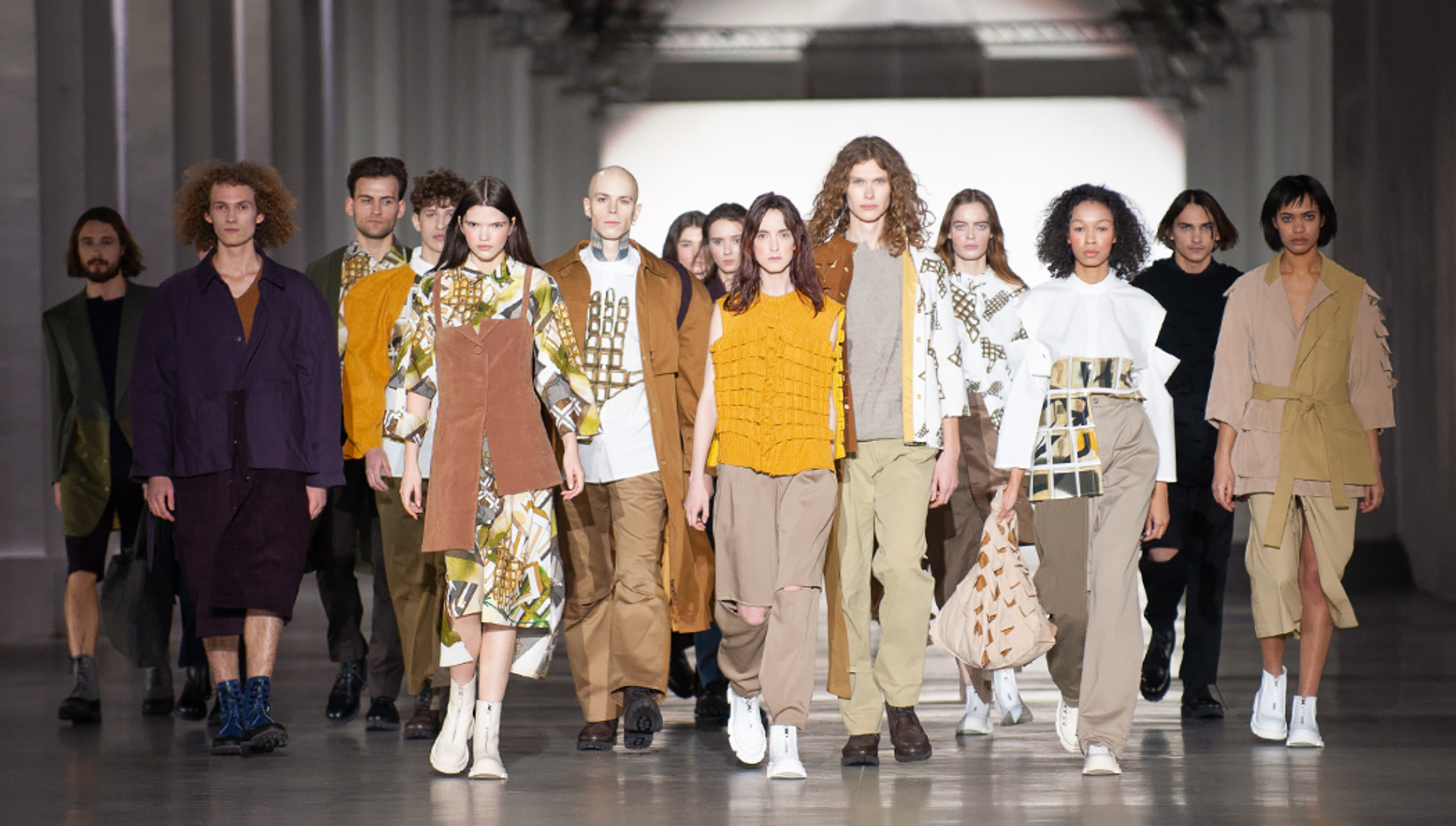 BE SUSTAINABLE! x FFFACE.ME FOR CHERESHNIVSKA
The Sketches of Tactility collection by CHERESHNIVSKA were created to evoke a variety of tactile sensations.
The impetus was an exhibition at the Tate Museum in London by Paull Neagu. He believed that art could be conveyed and perceived not only visually but also by touch. You can play with it. Many of Paull's works were related to the human form, using organic, cell-like motifs.
"That is why the collection is full of shapes and structures, created by puffed knitted sweaters, hyperbolized folds, square-shaped slits and prints, – says brand's designer, Belarusian artist Anastasia Rozova, – we selected a combination of fabrics specifically to evoke a variety of tactile sensations."
This is the second sustainable collection by CHERESHNIVSKA. Most materials come from second-hand items, old stock and vintage fabrics.
AR set created exclusively for CHERESHNIVSKA by BE SUSTAINABLE! team, FFFACE.me and set designer Love Curly. (First AR fashion-show in Ukraine!)