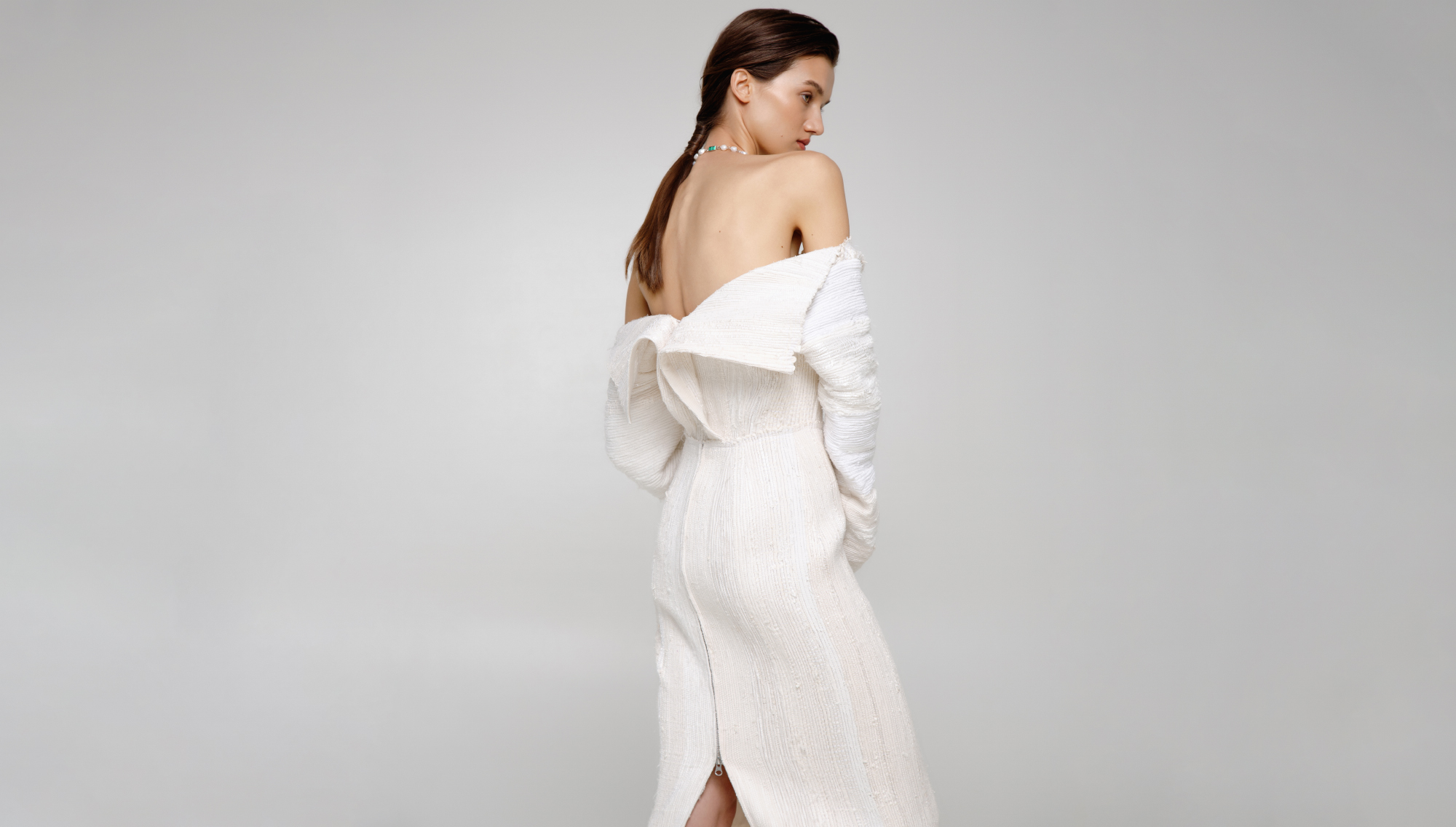 LITKOVSKAYA ‒ ARTISANAL
The Ukrainian brand LITKOVSKAYA represents the ecological demicutural line ARTISANAL. An ode to tradition and a tribute to the present, a bridge between the past and the future, a chance to give things a second life – the line embodies the key values ​​of the brand. All ARTISANAL products are made by hand and in a single copy, and the production process takes place in part in remote Carpathian villages, where craftswomen weave ancient weaving techniques into the outline of modern clothing.
The basis of ARTISANAL is traditional Ukrainian carpets, transformed into clothes with a couture level of handicraft: modern, but full of righteous energy. To create them, clothes and fabric are divided into threads, which are then twisted into balls of yarn to weave a new cloth on eighty-year-old wooden looms using the old technology. Experienced craftswomen from the Carpathians use the same technique as their ancestors many centuries ago.
For LITKOVSKAYA there is nothing new or old: everything that surrounds us is part of the endless cycle of life. Once the clothes are no longer needed in their current form, they should not be thrown away – disassembling things into threads and scraps, and then giving them a new shape, the designer gives the clothes a chance for a new life. For Lily, this is an ecological way to look into eternity, to capture the moment of transformation of time. Adhering to the principles of environmental friendliness and slow fashion, LITKOVSKAYA will leave the ARTISANAL line of the off-season. The line will consist of several models, always available for individual order, and each season it will be complemented by several new designs.