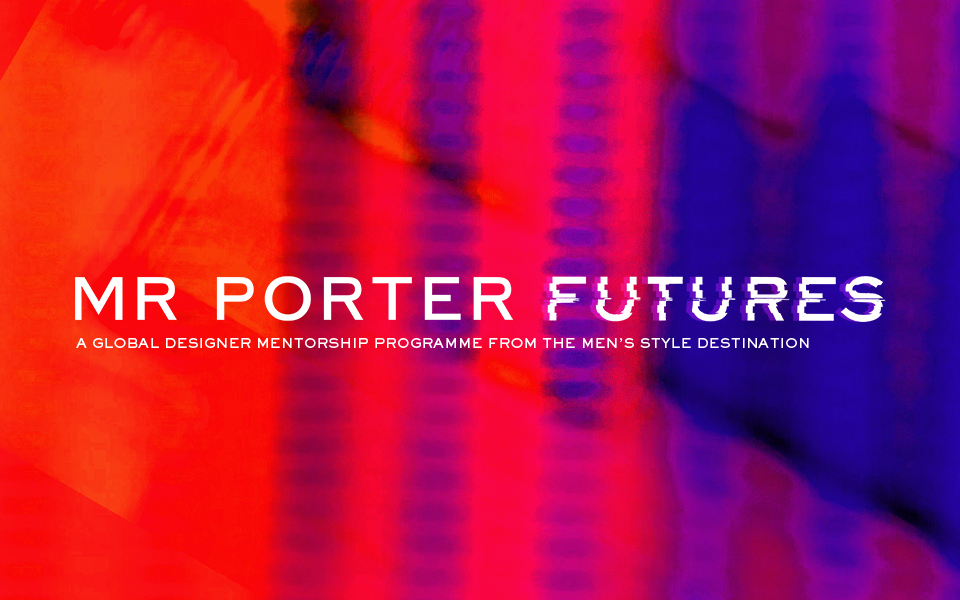 MR PORTER FUTURES: A GLOBAL MENSWEAR DESIGNER MENTORSHIP PROGRAMME
"Ukrainian Fashion Council always happy to support initiatives with our common values. Supporting young designers, demonstrating Ukrainian talents globally, and creating sustainable collections is always our priority" – Iryna Danylevska, head of the expert committee of the Ukrainian Fashion Council.
MR PORTER, the world's leading destination for men's style is proud to announce and launch MR PORTER FUTURES, a first of its kind global and comprehensive talent search for three aspiring menswear designers who MR PORTER and a team of industry mentors will select to participate in a year-long design and business mentorship programme, from September 2021 – September 2022.
Built around MR PORTER's 10th anniversary themes of craftsmanship, discovery, inclusivity and community, MR PORTER FUTURES is open to anyone across the globe who meets the project criteria, and aims to identify and nurture new design talent from outside the fashion mainstream, breaking down the barriers to luxury fashion by drawing eligible candidates from an international pool, and selected through an initial anonymous application review process. The goal is to discover original voices, lift new talent and introduce them on a global stage.
The three selected designers or design duos will undergo a year-long programme of workshops and one-to-one coaching, benefiting from access to leading mentors in the fashion industry alongside MR PORTER's in-house team of buyers, designers, and creative and marketing experts. Beyond the mentoring and coaching, each designer will gain the essential marketing and retail skills required to build successful, standalone brands in an increasingly competitive marketplace, while also designing, developing and delivering their very own responsibly sourced and produced collections, through the support of MR PORTER's own-label Mr P. team and consultancy Create Sustain. The collections will be made globally available on MR PORTER in September 2022.
Applications close at 11.59pm BST on 6 June 2021.
Learn more about criteria, mentors and application process: