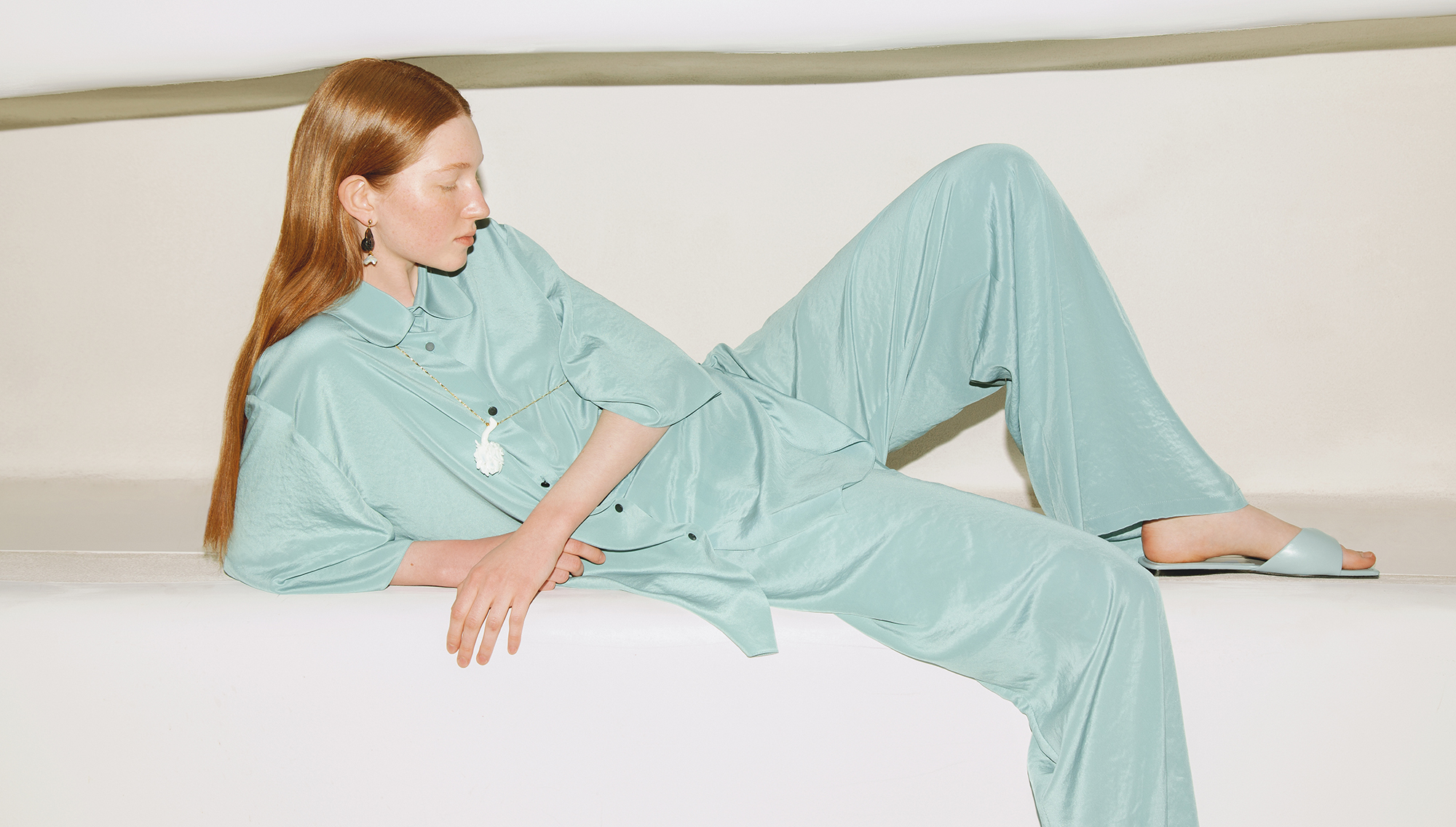 «THE SEEDS». Lake Studio
Ukrainian brand Lake Studio presents a new collection "THE SEEDS".
The emotions and events we experience germinate inside us like seeds and form our personality. The creative duo of Lake Studio – Anastasia Ryabokon and Olesya Kononova – were thinking about this concept for their new release. The SEEDS collection includes comfortable and elegant outfits, and its message was the idea of ​​taking care of yourself.
Soft tailoring has become the basis of the collection: casual suits and jackets made of light cashmere and linen create the illusion of a formal image and at the same time provide comfort thanks to soft natural fabrics. For most of the suits, the designers used a combination of unique cashmere silk and silk linen from Italy. The variety of textures complements the architectural cut and gives the images elegance and femininity.
The line of formal oufits is complemented by dresses: in addition to the iconic for the brand slip dresses, this collection also includes dresses with a high waist that fit any type of figure, as well as three-dimensional structured dresses with layers. Decorative elements of the collection – hand crochet or lace, which contrasts favorably with linen or high-tech fabrics from Japan.
In addition to the main colors – black, milk and beige – the collection includes a number of gentle shades of sorbet. Peach, mint, light blue and pea green create a light mood and do not contrast with each other.
The main print of the collection is iconic images of artichokes for the brand, this time in the form of photo prints of porcelain ornaments. This print in different color variations is present on dresses and even the lining of jackets, which emphasizes the idea of ​​caring for your own inner world.
"THE SEEDS" is complemented by a capsule line of jewelry created in collaboration with British artist Ksenia Busalova. Dried flowers and plants found in London are specially treated, glazed with porcelain and decorated with gilding elements. In addition to real plants, the collection includes handmade artichokes, unique in each element. Brooches, earrings and necklaces are perfect for virtual get-togethers or meetings with friends and family in the spring-summer season.