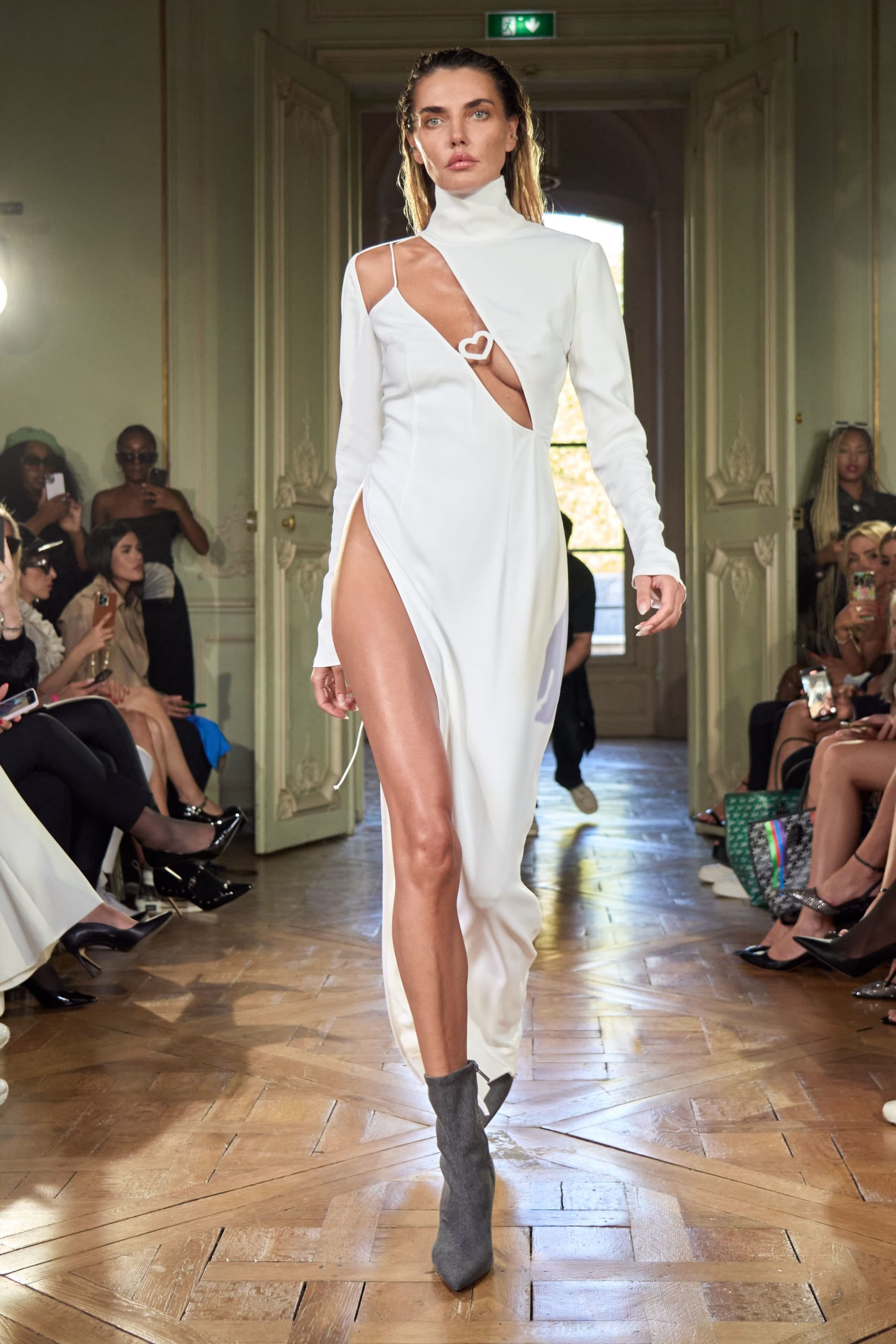 RDNT during Paris Fashion Week
During Paris Fashion Week, RDNT, a brand created by Andre Tan, unveiled their latest collection called "Birth of the Universe."
The show took place at the prestigious 'La Maison de L'Amerique Latine,' right in the heart of Paris on Boulevard Saint-Germain, a place where other top fashion brands like Yves Saint Laurent, and Christian Lacroix have also showcased their work. World-famous Ukrainian supermodels, namely Alina Baikova, Irina Kravchenko, and Evelina Mambetova, graced the runway during the fashion show.
RDNT, under the guidance of designer Andre Tan, is known for blending "streetwear" and "sustainable fashion." What makes RDNT stand out is its unique mix of the latest "street fashion" trends with eco-friendly materials, all while conveying important social messages with each new release.
The latest collection, "Birth of the Universe," continues this trend. It explores the fascinating processes behind the emergence of life on Earth, evolution, and renewal, all driven by incredible energy. At its core, the collection celebrates the symbolic importance of the female womb, representing the captivating journey of life and the interconnectedness of all living beings.
The collection items are designed to align with current trends and the preferences of a new generation. "Birth of the Universe" emphasizes a style that combines practicality and comfort with simple, futuristic designs, allowing wearers to express themselves effortlessly. Through thoughtful design and smart features, this collection promotes an active lifestyle and confidence in navigating the world. By using eco-friendly materials like organic cotton and recycled polyester, the collection not only looks good but also raises awareness about eco-consciousness and ethical fashion, topics of great importance in today's fashion industry.
Andre Tan shared his perspective: "Our world is changing significantly. Challenges like global warming, natural disasters, pandemics, economic crises, and conflicts affect us all. As Ukrainians, we feel these challenges deeply. Simultaneously, the way we work, live and communicate is transforming globally. With RDNT, I invite everyone to embrace these changes and overcome life's trials, and I hope that the clothing we create with love at RDNT will provide comfort during these turbulent times."