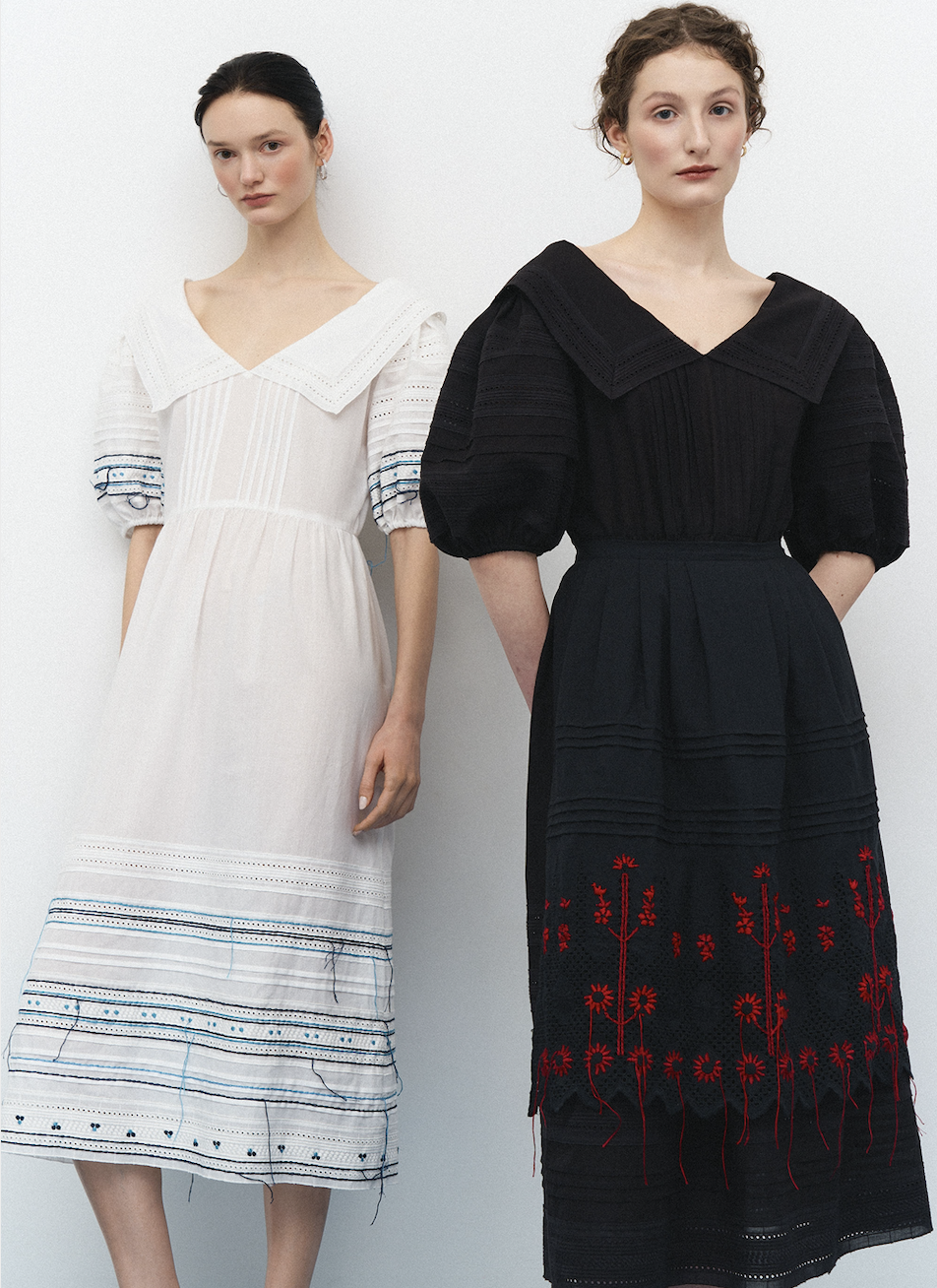 POUSTOVIT SS23
Connected by life
POUSTOVIT introduces a new collection dedicated to connecting generations and preserving Ukrainian traditions. Embroidered dresses and shirts, soft colours, weightless cotton and silk fabrics and floral prints traditional to the brand.
Lilia Pustovit started working on the collection a year ago when she needed to find support for herself and the entire country in the real thing that sustains many generations and can help the nation in a difficult hour. This idea became the Tree of Life, whose roots cling to traditions and historical memory, and whose branches reach into the bright future; on it sits Sokil-Rod – the first shepherd and the first god of the world, who symbolizes the beginning of humanity.
These motifs can be found in the white and black embroidered dresses that became the basis of the collection. An important detail is a thread as if unfinished sewing: it is a symbol of a partially lost connection with the roots, which today Ukrainians have a chance to restore.
The tree of life resonates with the philosophy of the brand, which has always addressed the theme of the blossoming of nature and femininity. Therefore, the collection includes not only new interpretations of traditional Ukrainian clothing but also floral and delicate dresses, for which POUSTOVIT is known.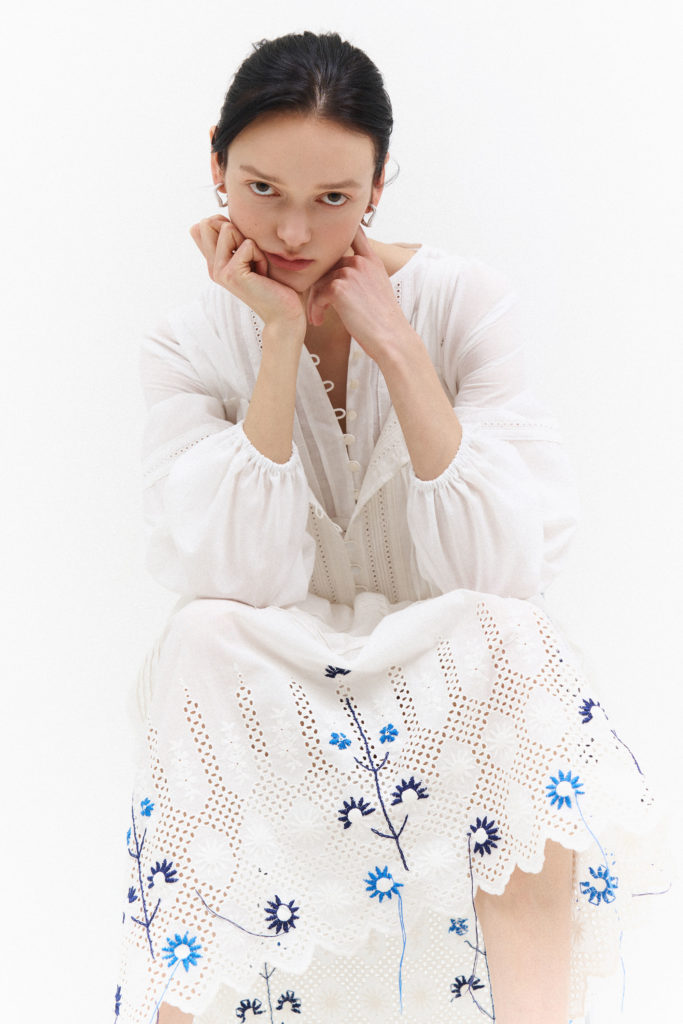 Photo: Misha Kononenk
MU: Anastasia Premolenna
Models: Alina Honcharuk, Daryna Toropchyna