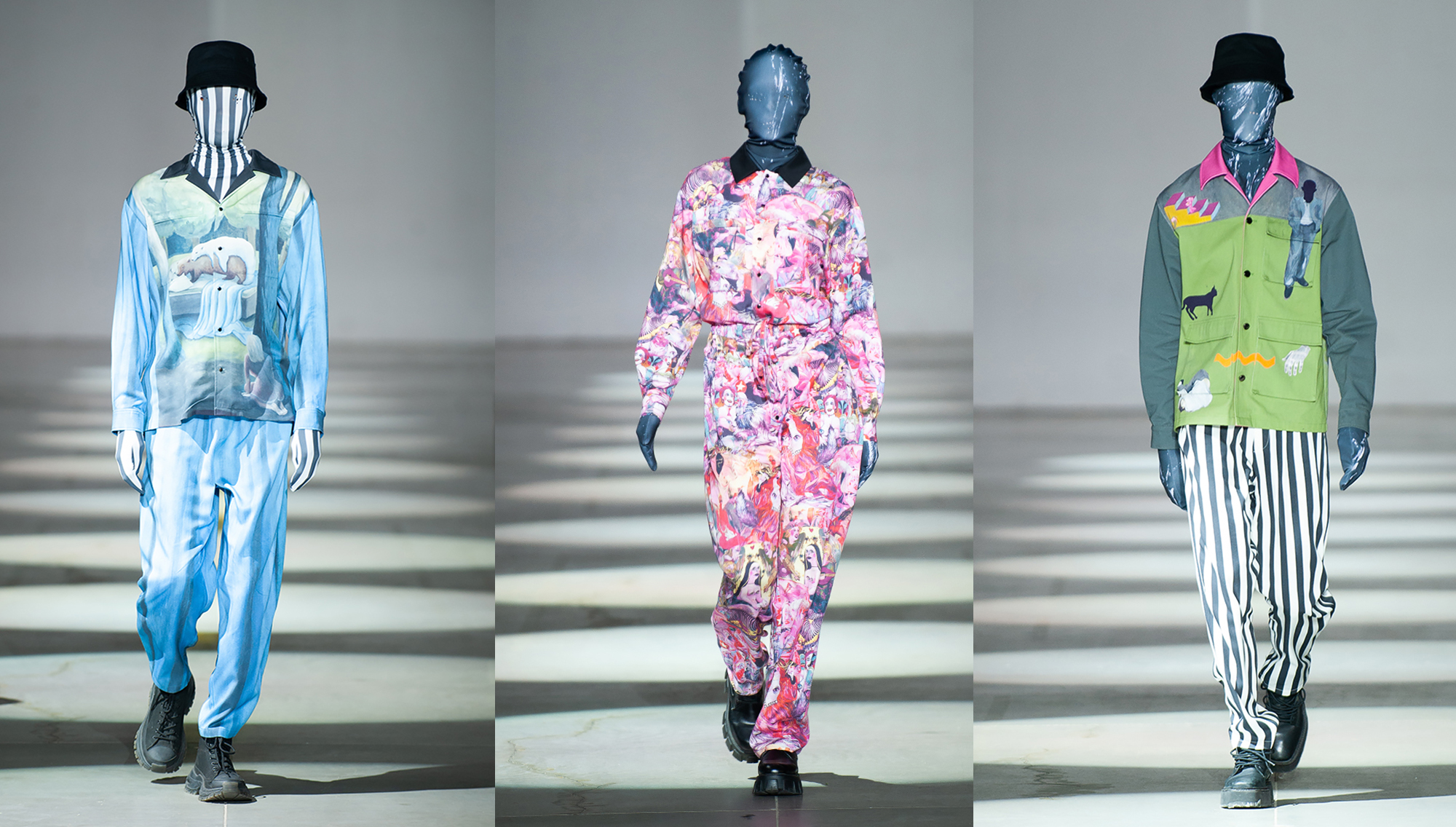 Overall. To dress Ukrainian art
On 4th September the Overall brand was shown on the catwalk of the 49th Ukrainian Fashion Week.
The brand is recognizable due to a mono-product – overalls with bright art prints. But the main goal is not just to dress everyone in elegant clothes, but to make Ukrainian art and culture fashionable with the help of a bright and expressive symbol. Each item reproduces the work of a prominent Ukrainian artist. The brand had the honour to work with Alexander Roitburd and perpetuate his masterpieces in modernist silhouettes. Clothing with paintings by Volodymyr WAOne Manjos, Vasyl Tsagolov and Roman Minin also became great cooperation.
This summer, Overall, with the support of the Ukrainian Cultural Foundation, held a competition for Ukrainian artists around the world and, together with a competent jury, has determined 12 winners. Among the judges were co-founder and chairman of the organizing committee of the Ukrainian Fashion Week Iryna Danilevska, art dealer Igor Abramovich, producer of the show "Your Day" on 1 + 1 Yegor Gordeev, director of the Department of Culture of Kyiv City State Administration Yana Barinova, editor-in-chief of "Ukrainian Truth" Sevgil Musaeva, curator and founder of Tuasho Anna Avetova and editor-in-chief of VIVA! Ivanna Slaboshpytska. From 282 applications, the brightest artists working in different styles were selected: abstract impressionism, graffiti, collage, expressive graphics and others. The brand has signed an agreement with each winner, according to which winners` works will be used as prints for the new collection. All authors will receive royalties from the sale of items that have become "canvases" for their works. For clients of the brand and fans of the artists, this is an opportunity to wear modern and at the same time authentic clothes, to wear Ukrainian art, and thus to create an intellectually oriented Ukrainian community. The prints of the collection were the works of Oleksandr Barbolin, Yevhen Lisnyak, Lesia Panchyshyn, Nina Murashkina, Françoise Oz and Bohdan Perevertun, Kinder Album, Dima Fatum, Hrytsia Erde, Ave, Anna Kostrytska, Alina Luhovska and Inna Kharchuk.
The Overall brand is aimed to inspire experimentation and at the same time embodies the idea of ​​sustainable consumption – clothing, art and culture. "Each client of the brand contributes to the appropriate development of Ukrainian culture by purchasing an item that is decorated with a licensed print of any of the contemporary Ukrainian artists," – the brand's founder Anastasia Bratkova mentions. The new collection includes T-shirts and flowing trousers in the spirit of oriental romanticism, trend jackets and overalls in outdoor chic style.
Wear Ukrainian art and conquer the world!