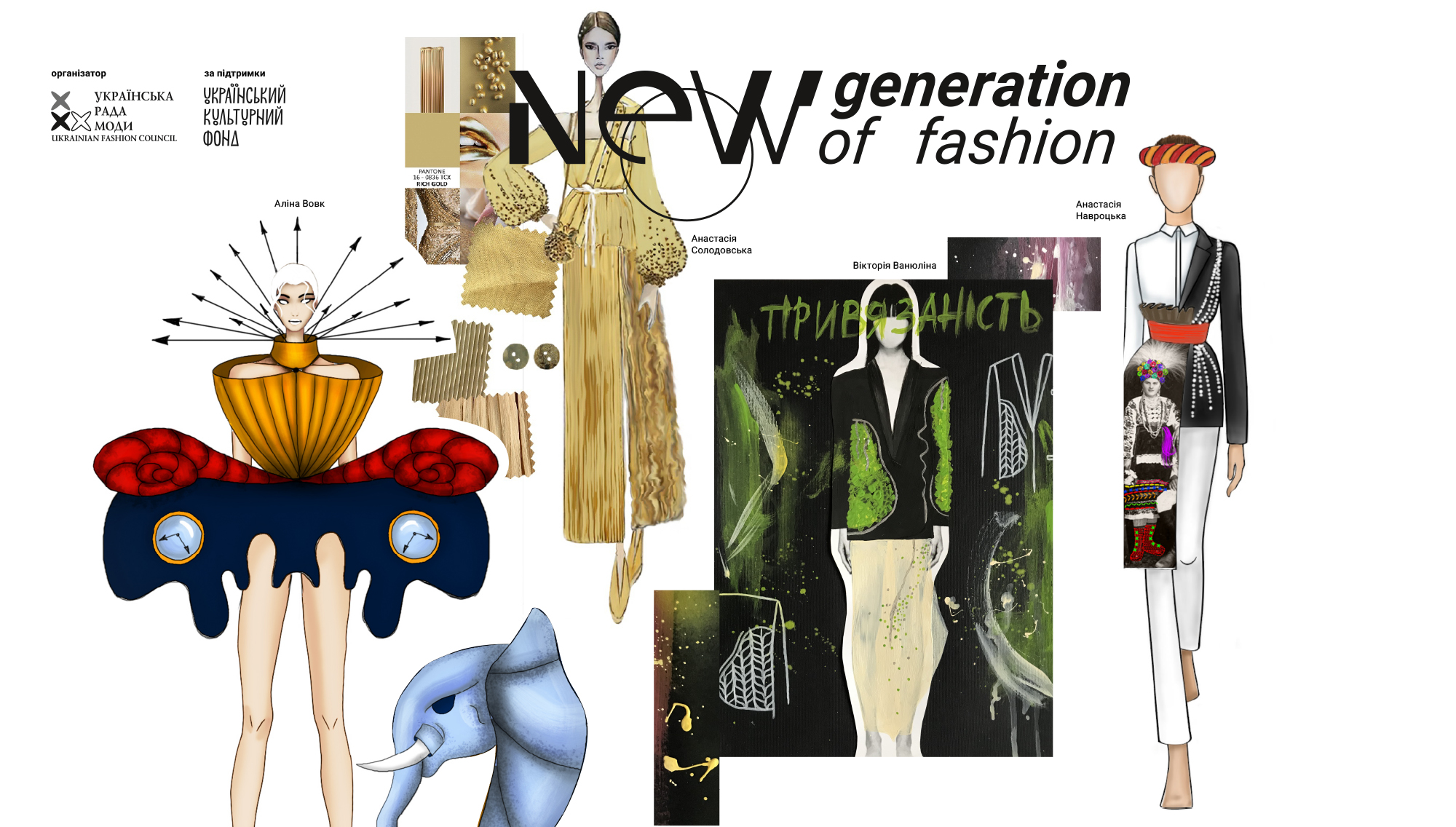 New Generation of Fashion – new vision of fashion concept
New Generation of Fashion continues in Ukraine. It is a unique project of the Ukrainian Fashion Council for young designers, that has a complex program, which consists of an educational part, mentoring and a fashion show of participants` collections.
Participants of the project New Generation of Fashion have already started working with mentors-members of the Ukrainian Fashion Council and listened to a series of lectures, aimed at their professional development.
"The support of young designers is a priority activity of the Ukrainian Fashion Council. I am pleased that in the project New Generation of Fashion we have succeeded in creating a whole complex that combines essential theoretical knowledge with a valuable opportunity to communicate with designers, who have experience and desire to share their knowledge in our branch. I am extremely thankful to my colleagues, Ukrainian Fashion Council designers-members and Ukrainian cultural fund for the support of this particularly important initiative", – said the president of Ukrainian Fashion Council Andre Tan. – I am also a program mentor. My mentees are participants of the contest "LOOK into the future", they are highly talented and persistent, they have their own view of a brand concept and fashion in general. Each of them possesses the talent and has the ability to amaze all jury members by the collection. I am convinced that all participants will surprise us and give us a reason to be proud of our young and promising designer generation!".
The project New Generation of Fashion is held with the support of the Ukrainian cultural foundation.