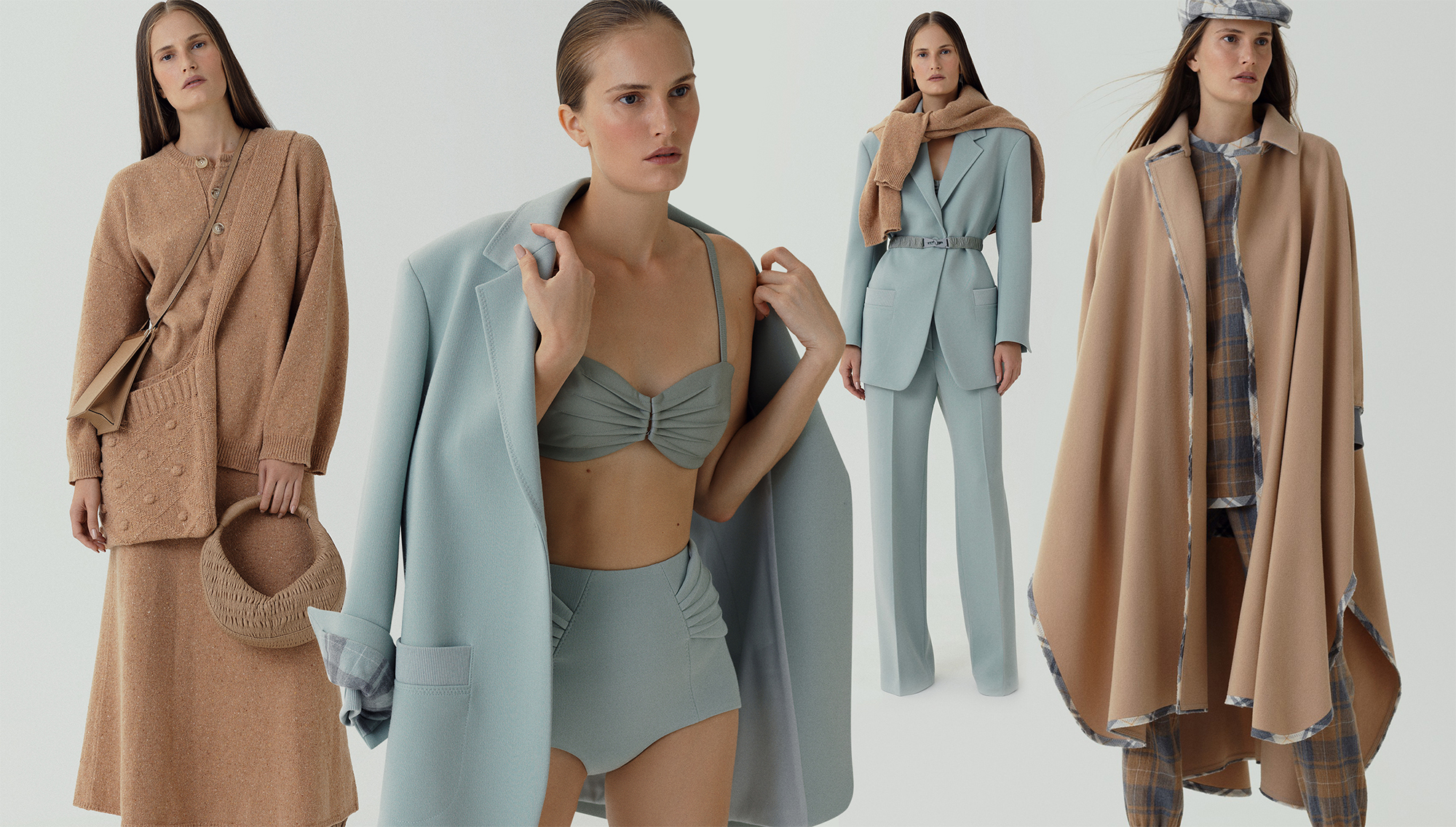 Lookbook The COAT by Katya Silchenko FW21-22
Ukrainian brand The COAT by Katya Silchenko presented the lookbook of the FW21-22 collection.
The COAT by Katya Silchenko FW21-22 is a golden mean between French elegance, Scandinavian laconicism and American passion for the overdress.
As creative director Katya Silchenko says:
"Despite the lightness and airiness, this collection is technologically complex. Working with high quality fabrics requires painstaking work, and hand embroidery is a source of my pride. I would like to consider every detail. This collection is about a long-term wardrobe"
The brand continues to implement its identity through forms and color blocks of different textures. Mini skirts and chiseled silhouettes – femininity has been and remains a priority for the COAT by Katya Silchenko. However, the collection is not only about elegant silhouettes, but also about statement looks with a focus on comfort: calm, cozy and timeless – ponchos, reversible quilted coats, oversized bomber jackets, knitted sets, loose-fitting jumpsuits and carefree flying shirts.
The main feature of the FW21-22 collection
is the complex design work, the creation of new unique patterns, and most importantly, a large amount of hand-crafted work. Do not miss and pay attention to the embroidery, shell pockets, new neckline silhouettes and hand-made assemblies.
Model – Alla Kostromichova @alla
Stylist – Eugenie Skvarska @skvarska
Photo – Andrew Grey @andrew.greyy
MUA – Oksana Cherepania @otosanta