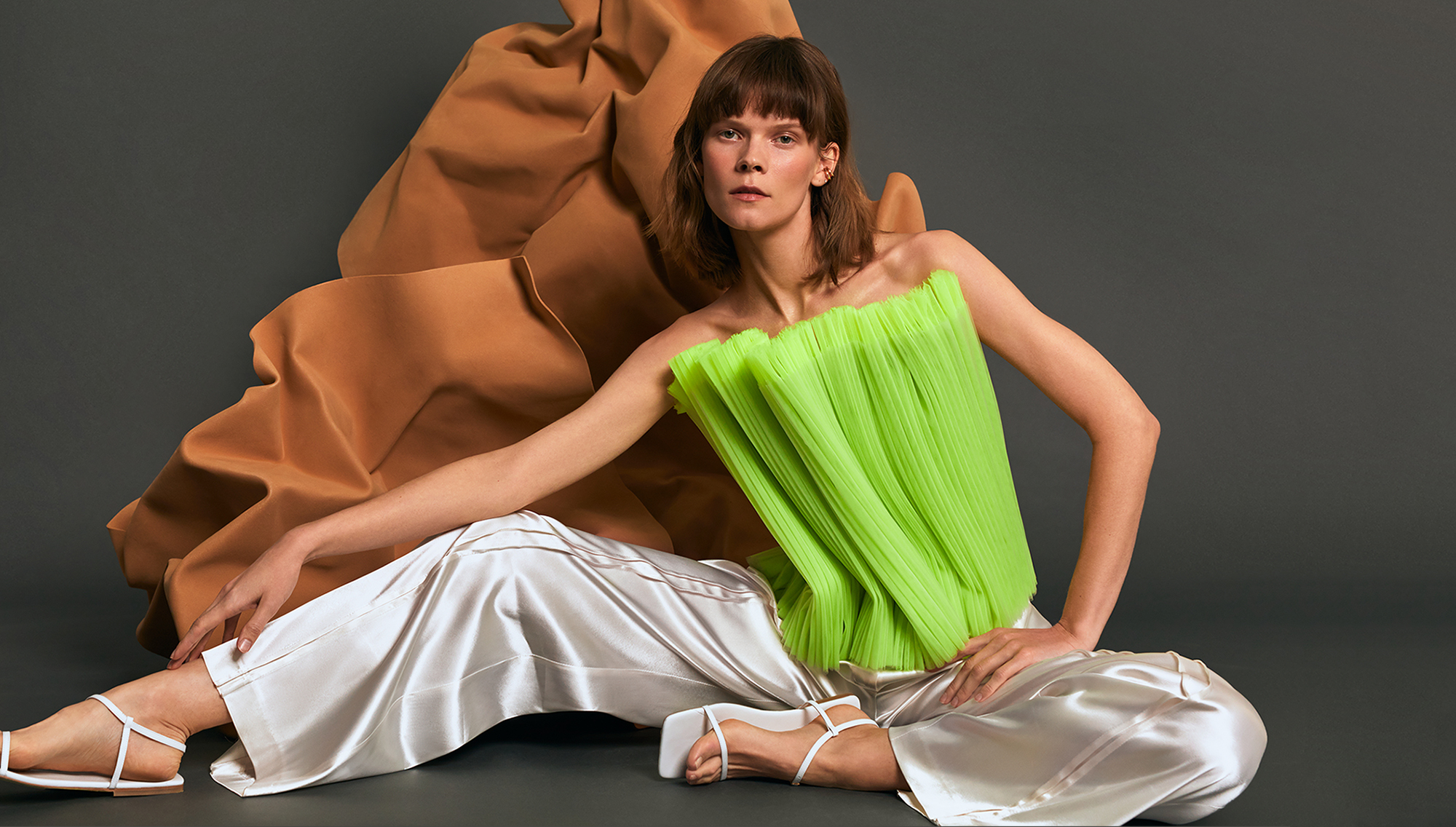 MALVA FLOREA SS22 lookbook
Ukrainian brand MALVA FLOREA presented the lookbook of the SS22 collection.
One of the brightest architects of our time, the legendary Zaha Hadid and her projects became the source of inspiration for the creation of the new collection by Malva Verbytska. 'The huge impact of the world of architecture came our creative studio for a reason. Everything started with our own project: the construction and interior design of the MALVA FLOREA fashion house space. We found this truly inspiring and it challenged us to work deeper with a new topic. The cooperation with architects and interior designers opened for me the incredible talent of Zaha Hadid', says designer Malva Verbytska.
Zaha Hadid is the most rigorous representative of a new spirit and deconstructivism in architecture. She broke the accepted rules, and thus create her own modern universe. The media called her the 'queen of the curve' who liberated architectural geometry, giving it a completely new expressive identity. Inspired by the futuristic and extremely intricate Hadid's constructions, the MALVA FLOREA team tried to reproduce similar silhouettes and shapes in fabric. 'It was a challenge. Curved lines in the usual straight shapes, difficult cut, creation of textures by hand, the idea of ​​perspective in clothes and, of course, dynamics and suitability', says Malva Verbytska. The collection highlights pure laconic colors with a bright accent of luminescent light green, as well as natural fabrics: wool, silk, chiffon, taffeta. Key pieces: crop tops, bustier, pantsuits and sets with skirts, maxi and mini dresses, puffy vests and jackets, coats. It is worth noting the work with the lapels turned in opposite directions, and the tactile impression of the materials.

Photo: Stephan Lisowski
Style: Marina Sandugey-Shyshkina
Talent: Irina Kravchenko
Beauty: Yevgeniya Kozlova
Set design: Liza Gamsheeva