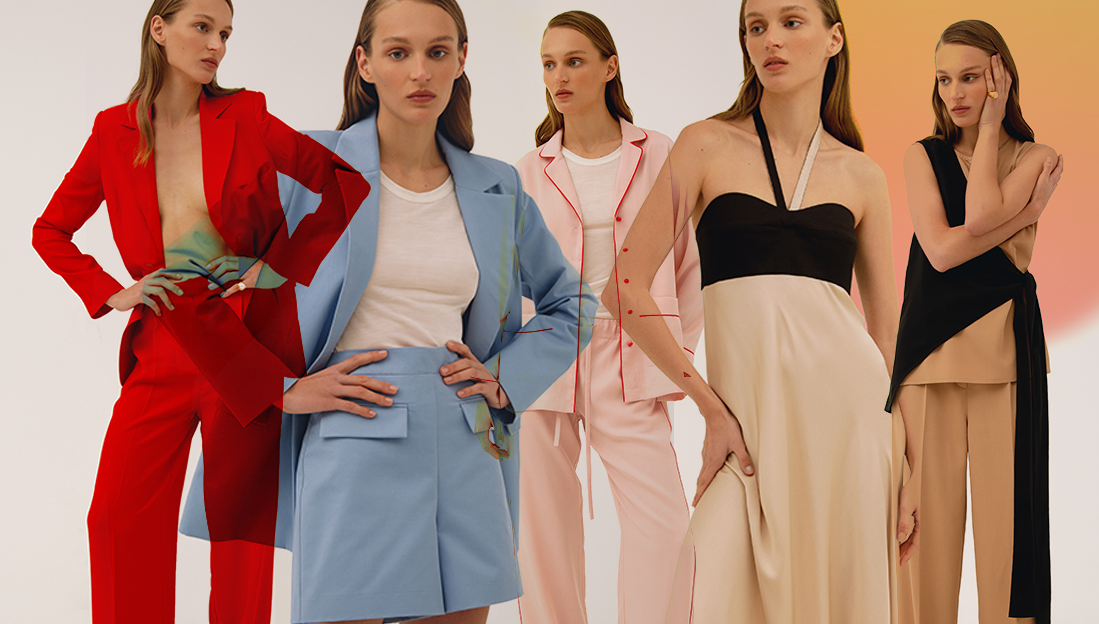 L.A.B by Ternovskaya – SS 21
The new L.A.B by Ternovskaya collection called RISE UP is a poetry embodied in clothes, an ode to the Crimean sun and the hopes that a new day brings to humanity. The new season according brand's vision is optimistic, light and dynamic. The silhouette forms are relaxed, no tight, fitted or formal pieces. The main tailoring concept is relaxed fit. 'The darkest hour is just before the dawn. Day and night cycle, light versus shadow – these ordinary processes are inevitable. But how important it is to realize that every new day gives us the opportunity to start all over again', says designer Olga Ternovskaya.
The designer uses lightweight, flowing, breathable fabrics (tencel, cotton, viscose). The color palette is completely based on the shades of nature: blue ozone, scarlet threads of the sunset, delicate impressionistic shades of the sun and clouds.
Print: laconic stripes that remind of the line where sky meets the sun. The theme of the horizon and the dawn also shows up in the details: red inner piping, lining, edging etc. One more interesting design solution is a wide belt about three meters long, which can be worn with a dress, tied around the neck or tied around the hair.
The idea of ​​transformer pieces runs through the collection. For example, all shirts and some dresses have high slits on the sleeves so that they can be worn with bare hands or with a buttoned cuff. Shirts can be worn in different ways: pulling back and exposing the shoulders, on one shoulder, or classically buttoned-up. L.A.B by Ternovskaya brand stands up for the aesthetics of minimalism, closeness to nature and respect for one's roots.
Photo: Lolita Sharun
Style: Evagria Sergeeva
Model: Asti
Beauty: Eugenia Litus