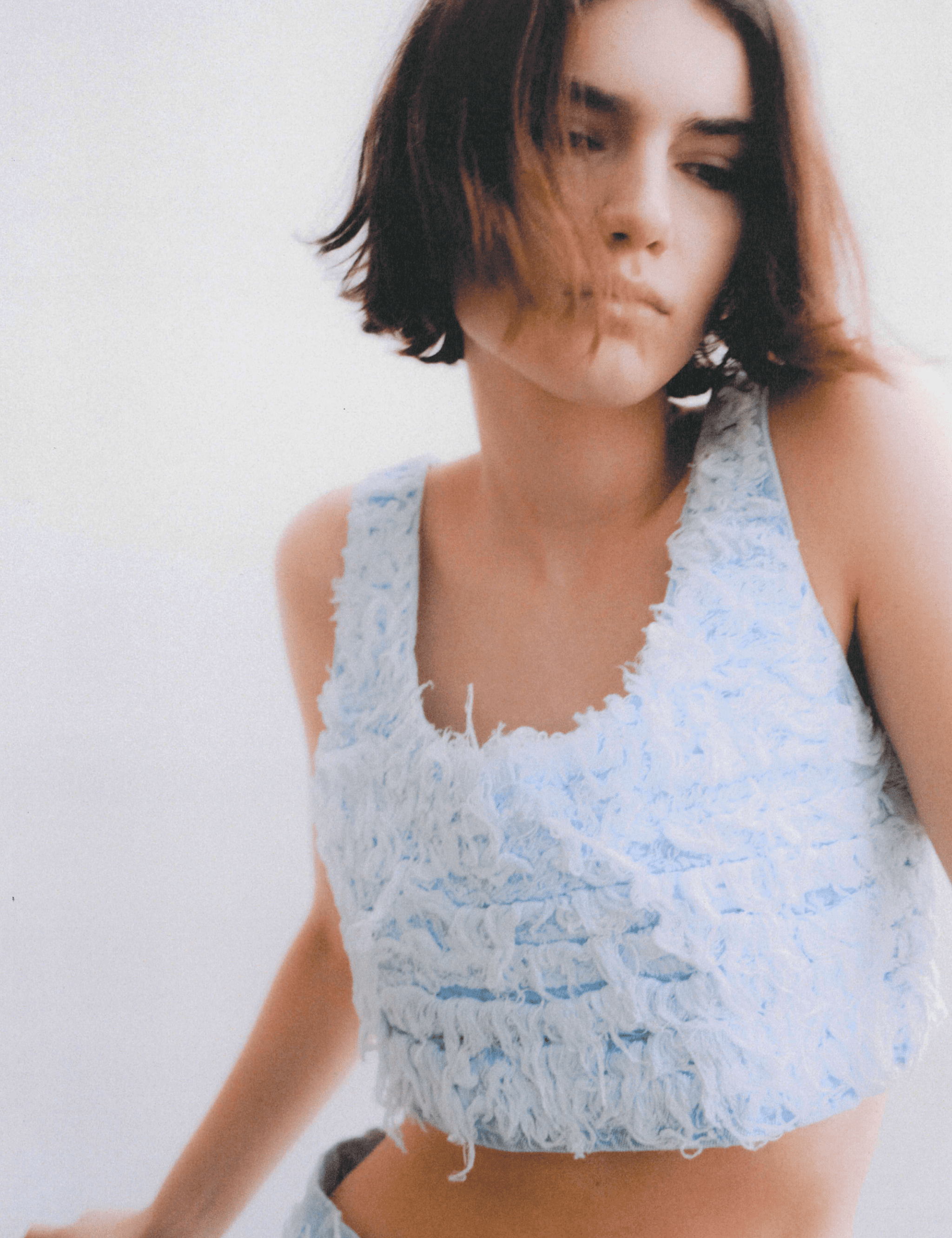 KSENIASCHNAIDER X DL1961
The partnership of the Ukrainian brand KSENIASCHNAIDER with the American denim label DL1961 began in March 2022, when DL1961 ordered a look by Ksenia for the "Indigo" exhibition at the Frieze gallery in London. The interactive presentation was devoted to studying innovative and sustainable technologies that should revolutionise the world denim industry.
For this exhibition, the KSENIASCHNAIDER team in Kyiv developed and produced the outfit using the original technology of the denim fur. After the success of the piece at the exhibition, it was decided to develop a collection with the ideas of designer Ksenia Schneider and the production and expertise of DL1961.
"When I first met Ksenia, I was so impressed with what she could create with denim," says Sarah Ahmed, co-founder and chief creative officer of DL1961. "Her unique design and desire to continue working even in difficult conditions in Ukraine is proof of what a talented artist she is. Circularity, sustainability and creativity are just a few of the many values that our brands share, making this collaboration an inspiration to all."
The collaboration became a symbol of conscious fashion, women's support and new opportunities in working with denim. DL1961 has a strategic partnership with Artistic Denim Mills in Pakistan, allowing them to control each step of the manufacturing process from fiber to finished product. Only sustainable materials were used for this collaboration, including recycled cotton Recover.
Part of the profit from the sales of the collection will be transferred to the United24 fund.