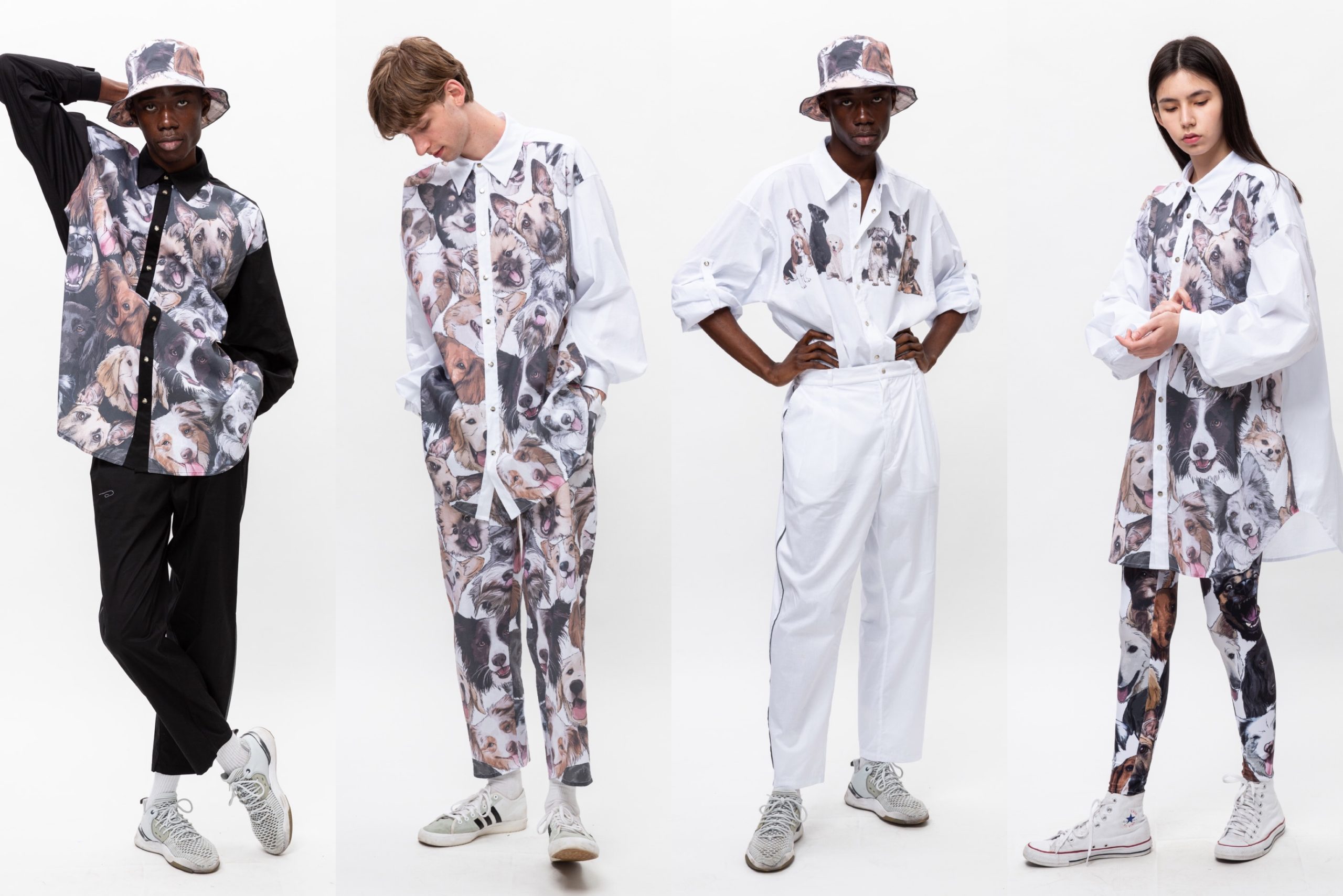 ROUSSIN Х WhyNot? Enot Collab
Ukrainian sustainable brand Roussin together with influencer marketing agency WhyNot? Enot present ART-collection BOY NOT A TOY.
The collection is dedicated to homeless animals and is created to support animals from the animal shelter "Sirius". BOY NOT A TOY is a limited collection, that consists of 4 variations of "one size" lengthened shirts.
The main feature of the collection is the interpretation of the real dogs` images from "Sirius" shelter. Thus, the collection reminds, that the dog is a real friend with a big devoted heart, it can't be taken for a game and then just be cut out of the owners' life or stop been loved, because it gets older the same way as we do.
Part of the money from each purchased ROUSSIN Х WhyNot? Enot BOY NOT A TOY piece will be transferred to the animal shelter to support animals. Moreover, it's an opportunity to find a small friend in "Sirius" and take it home or become its guardian.
BOY NOT A TOY initiative has been supported by Ukrainian blogger-residents from WhyNot? Enot agency. Nastya Gontsul, Vika Mare, Roma Svechkorenko, Bogdan Sheludyak, Lyuda s Hollywooda, Nastya Eliseeva and agency founder Zhenya Taller took part in the photoshoot. The photographer was Viktoriya Temnova for a reason. In her spare time, she deals with the problems of abandoned animals and helps to find a home for them.
Photo: Viktoriya Temnova @vikatemnova