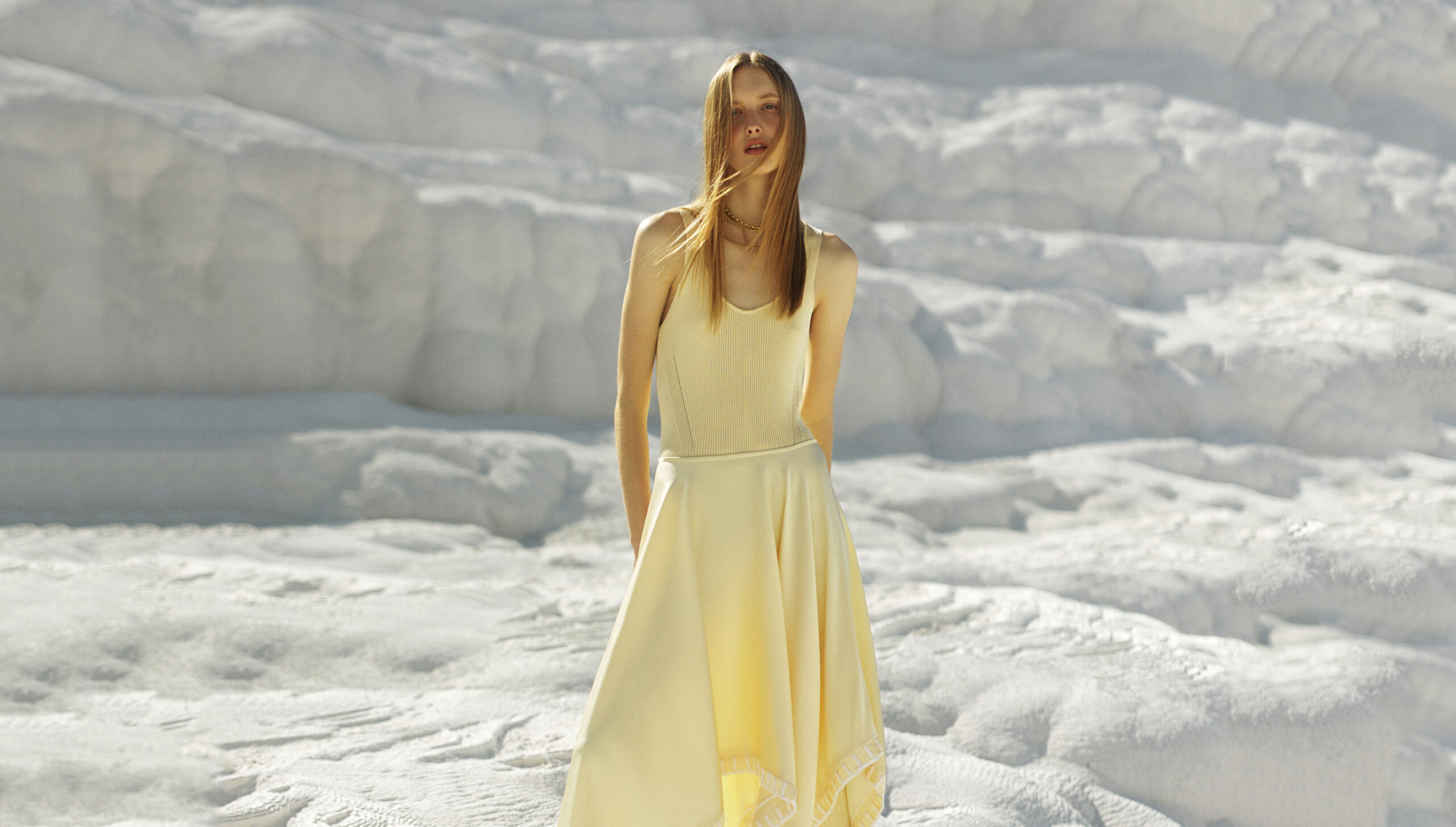 BEVZA SS21 campaign
Bevza brand presents the Chapter I of SS'21 campaign where free spirit meets mysterious landscapes and healing power of water. The dreamy visuals lensed by Stephan Lisowski referred to the intimacy and self-connection. 'Spring is the great time for renewal and clear out things that are no longer serving you. With these images we'd like to remind about the importance of rethinking and keeping the most precious ones with you', – says Svitlana Bevza.

Textured scenery of Pamukkale became a perfect background for Bevza's signature minimalistic aesthetic. The unique thermal water terraces symbolize renovation and have been drawing lots of people since the time of Classical antiquity. Bevza's key 'white dress concept' built on the idea of purity was enhanced by the shimmering surface of snow-white limestone of this area.

The Chapter I story includes Bevza's SS'21 core elements such as hand-made coat 'Kozhukh', crepe-de-chine tunic with hand-made trimming and signature bucket and watering can mono earrings which embody the process of planting the seeds and the value of water in our everyday life. In this chapter we pay attention to timeless artisanal pieces and symbolic accessories.
Photo: Stephan Lisowski
Model: Kateryna Zub
Make up: Svitlana Rymakova Hair: Julia Tochilova