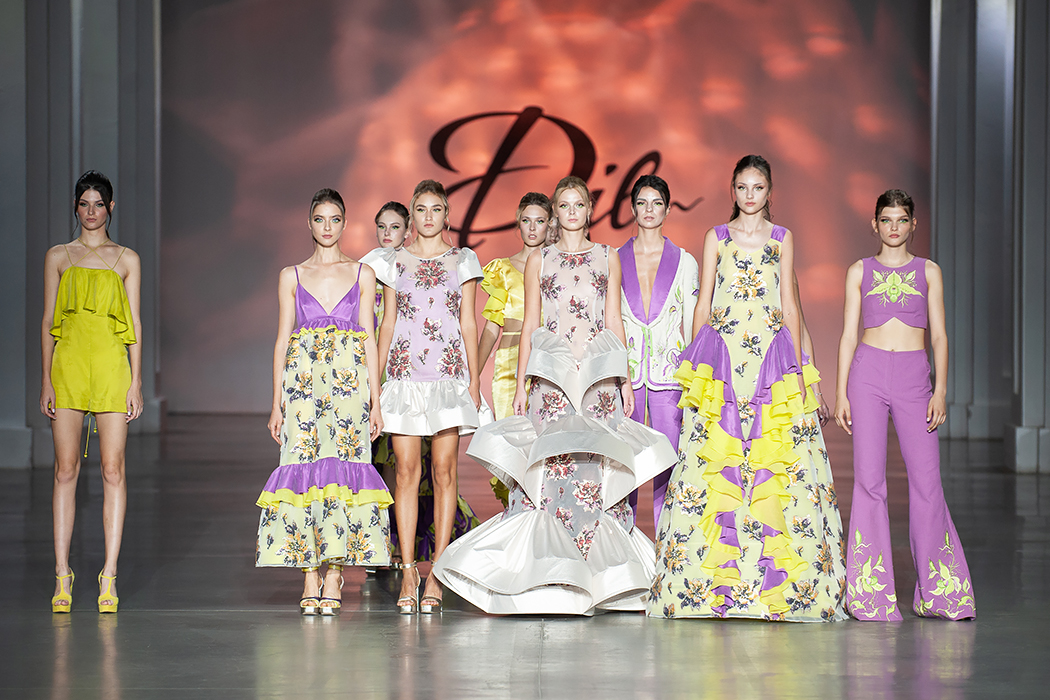 Iryna DIL SS22
A variety of shapes and colors act as an antidepressant and help you feel your own identity in the world after a pandemic. The collection includes three blocks. The first – meets a thick carmine-red. Then red is immersed in lilac-purple and silver-gold. Mysterious and deep imperial purple enhances the palette. It is crossed by a sparkling lemon – romantic, a little bit naive and full of love for life. The story ends with orange and yellow – a juicy combination of colors for summer adventures.
The designer pays a lot of attention to form. In the creation of silhouettes is used a regilin that can turn light fabrics into 3D structures. The collection has many ruffles, frills and long skirts. Elements are multi-layered, asymmetrical silhouettes stand out against the background of laconic symmetrical lines. Not without the recognizable aesthetics of the brand – a unique artistic embroidery. This time the three-dimensional shapes are achieved through a combination of threads of different structure and composition. Choice of materials: natural silk, chiffon, textured linen, viscose, accent jacquard.
The basis of the collection is dresses. Also presented are evening overalls, shorts, suits with expressive decor from embroidery and fringe. Shoes with stable heels and a platform remind that a happy woman walks confidently.