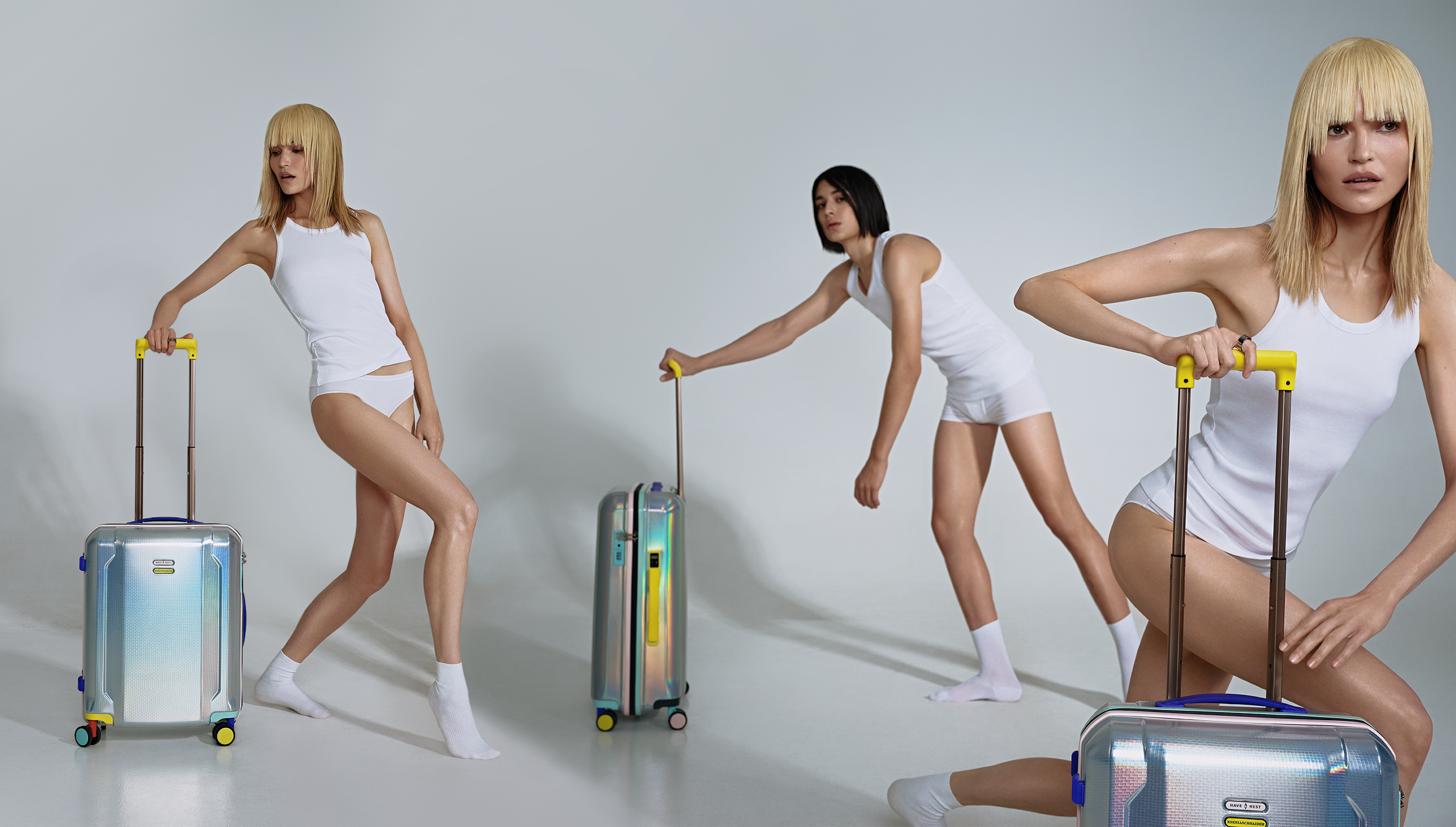 Have A Rest x KSENIASCHNAIDER collaboration
Ukrainian brand KSENIASCHNAIDER and a smart luggage suitcase brand Have A Rest present a new eco-friendly model Holo Trip. The suitcase body is made of recycled plastic: 60 PET bottles were used for the small suitcases and 130 PET bottles for the large ones.
This model combines two design solutions. The first is a holographic effect. Thanks to it, the suitcase changes its color depending on the angle you look at it. And the second one is the stock parts in different colors. Usually such elements are utilized during the production process, but, in this case, they accentuate our suitcases.
"This suitcase is unique! We wanted to make it eco-friendly most of all because we strive to develop our brand in a sustainable way. But as a bonus, we got an incredibly cool design. We managed to achieve a beautiful goal with KSENIASCHNAIDER," says Have A Rest founder Alina Dolinina.
"Upcycling is our story. That's why we used recycled PET bottles for this luggage. Also we are proud of the idea to use stock parts. After all, they are usually disposed of because they are not suitable for the ideal model. Therefore, we decided to use this imperfection, which made our suitcase even better." – KSENIASCHNAIDER co-founders Ksenia and Anton Schnaider.