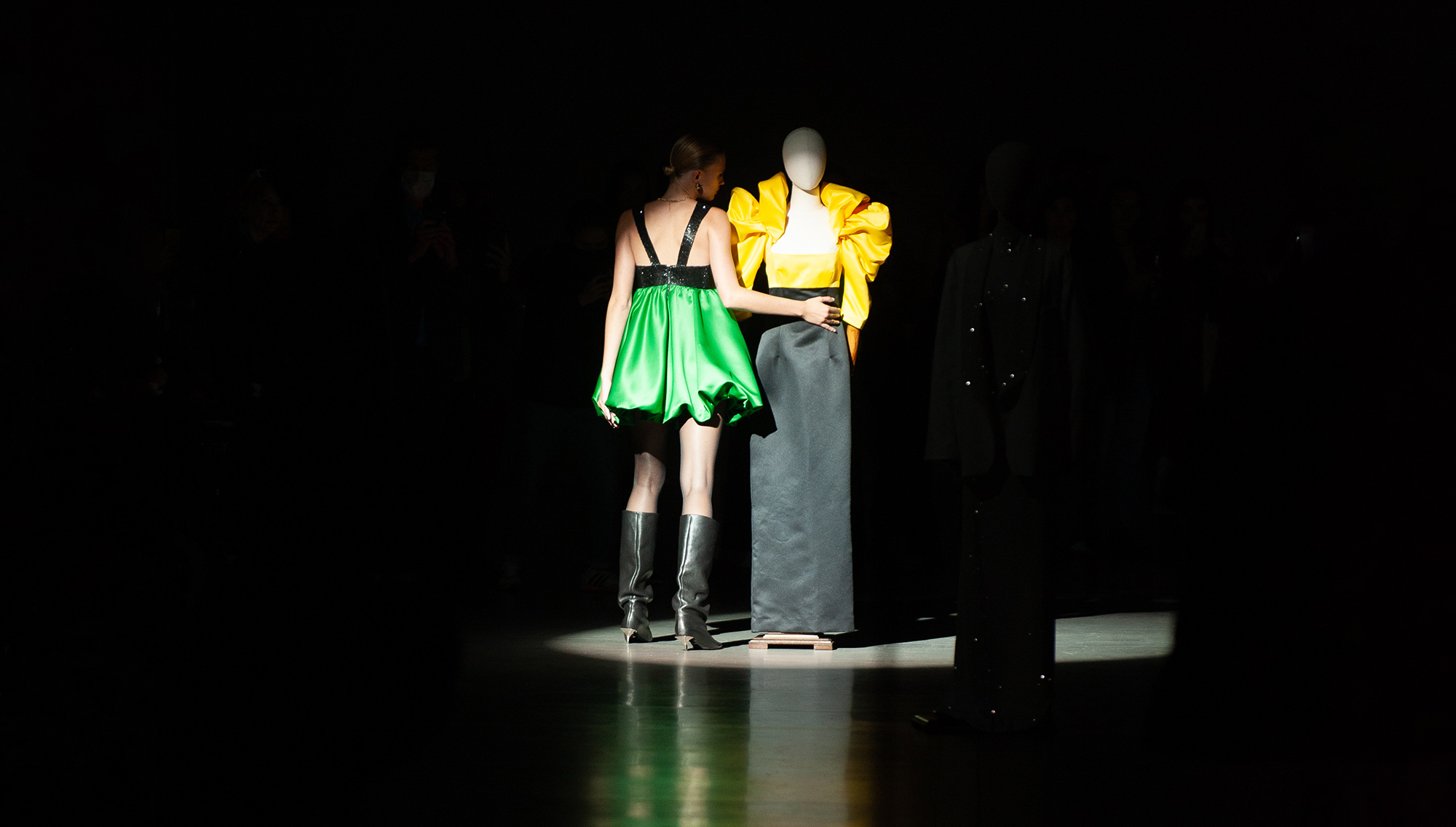 GASANOVA SS22
If there is no reason for the holiday, you should create it yourself, says designer Elvira Gasanova. Allow yourself to be the most beautiful at home, at a guest house, after work in the evening or late Sunday morning. The GASANOVA SS22 collection is dedicated to the feeling of joy and the possibility of a holiday, regardless of any restrictions or prohibitions. For fans of crystal dress – a recognizable and iconic brand`s DNA – the new collection has even more decorative stones and glowing crystals, which bring to a new level the look for a special event.
Except for the global external factors, the collection was also influenced by personal changes in the designer's life: she created all the images in a uniquely beautiful condition – waiting for a baby. For the first time in the brand's collection, you can see a variety of colours and textures – for example, silk taffeta in evening dresses of the brightest shades: ultramarine, forest green, pear yellow, magenta, deep red and others.
The collection is represented by two heroines – top model and TV presenter Alla Kostromichova and a soloist of KAZKA band Oleksandra Zarytska. "These are extremely talented and beautiful girls! In each of them I see a lot of strength and energy to create happiness, intelligent beauty and sexuality", –Elvira Gasanova explains.
The new collection will be in all senses a new starting point in the brand`s history -– on 12th September, the GASANOVA team prepares to present it in digital format NYFW.