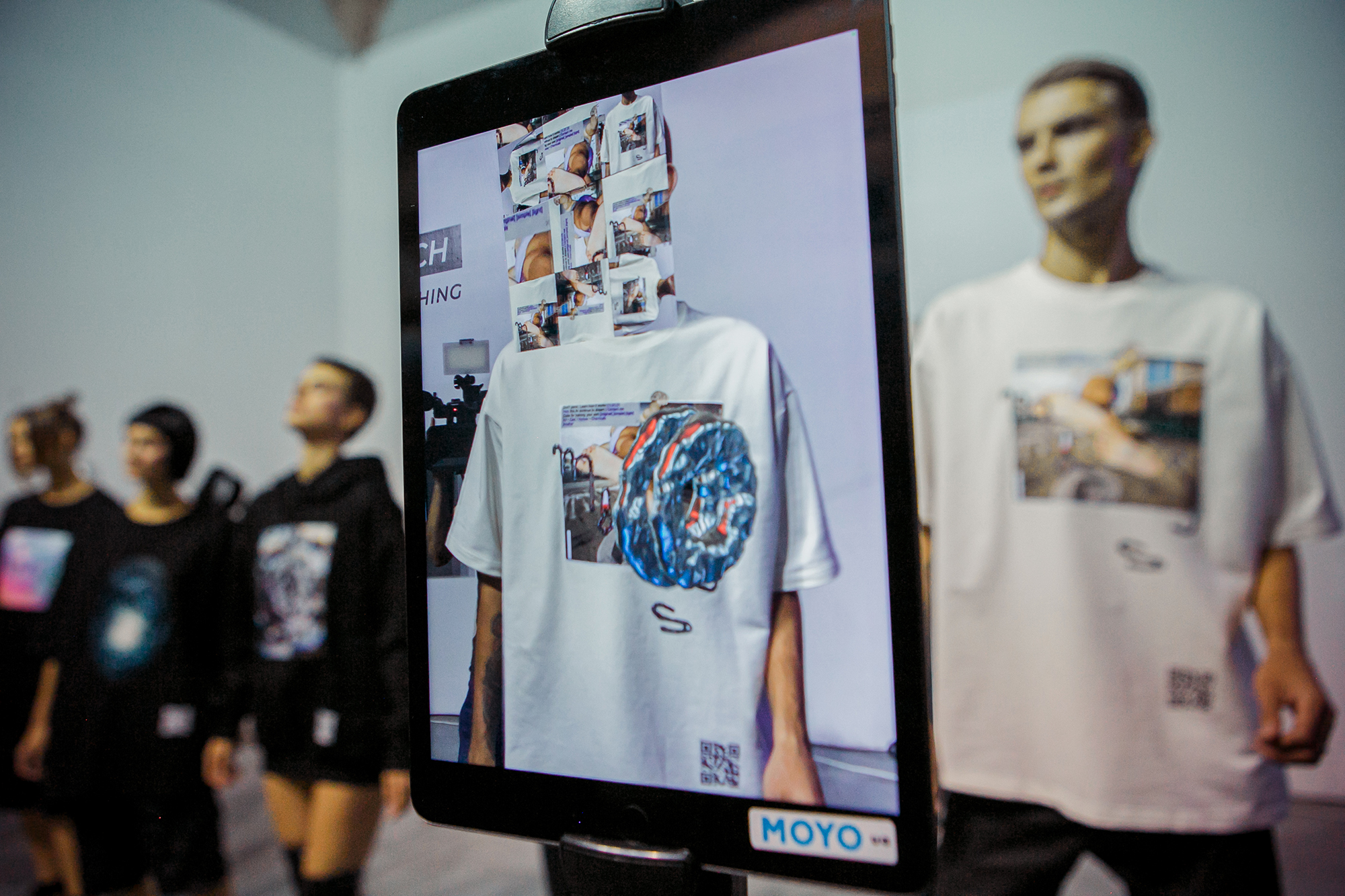 FFFACE.ME x FINCH. Clothes for digital avatars
FFFACE.ME studio and the FINCH brand presented a collection of semi-digital clothes in collaboration with seven Ukrainian and international digital artists, muralists and designers as a part of Ukrainian Fashion Week 2021.
In the collaboration took part famous French 3D artist Ines Alfa, Kyiv muralist Waone Interesni kazki, designer Snizhana Chernetska, AR artists Denis Rossiev and Alexei Efremov, abstractionist Danilo Manzhos and AR-makeup artist Ksenia Lozytska. According to the creators, the collection is another step in the transition of fashion to the digital area.
Each of the artists has created their own print, which activates a unique AR design when you point the camera of a smartphone with the Instagram filter on. The collection consists of three types of physical clothes: T-shirts, skinny and sweatshirts. Thus, a convenient basic look when shooting content turns into a living pulsating image that cannot be reproduced in reality. You can activate the AR-layer of each item by scanning the QR code printed on each item in the collection. The authors promise that during the year each item of the collection will receive another AR design in the digital format.
According to the creators, the limited drop is a manifesto of the new generation of fashion, and the main value of the collection is its utilitarianism in the physical world and the ability to attract attention and receive reactions in the digital world, i.е. in social networks.
As proof, the collection was tried on by the first Ukrainian digital influencer Astra Starr immediately after the show.
The new limited collection can be purchased on the FINCH website or through the Instagram account FFFACE.ME.
"With the help of digital technologies, we can be freer in our work, implement what goes beyond the physical capabilities of materials and give our looks more sense. There are no restrictions in such technologies, so fashion expands its borders with them" – FINCH designer Kateryna Byakova mentioned.
It is to recall that last year FFFACE.ME and FINCH launched a clothing collection in which one physical look was transformed into several digital ones using an Instagram filter.
Showreel of the collection: