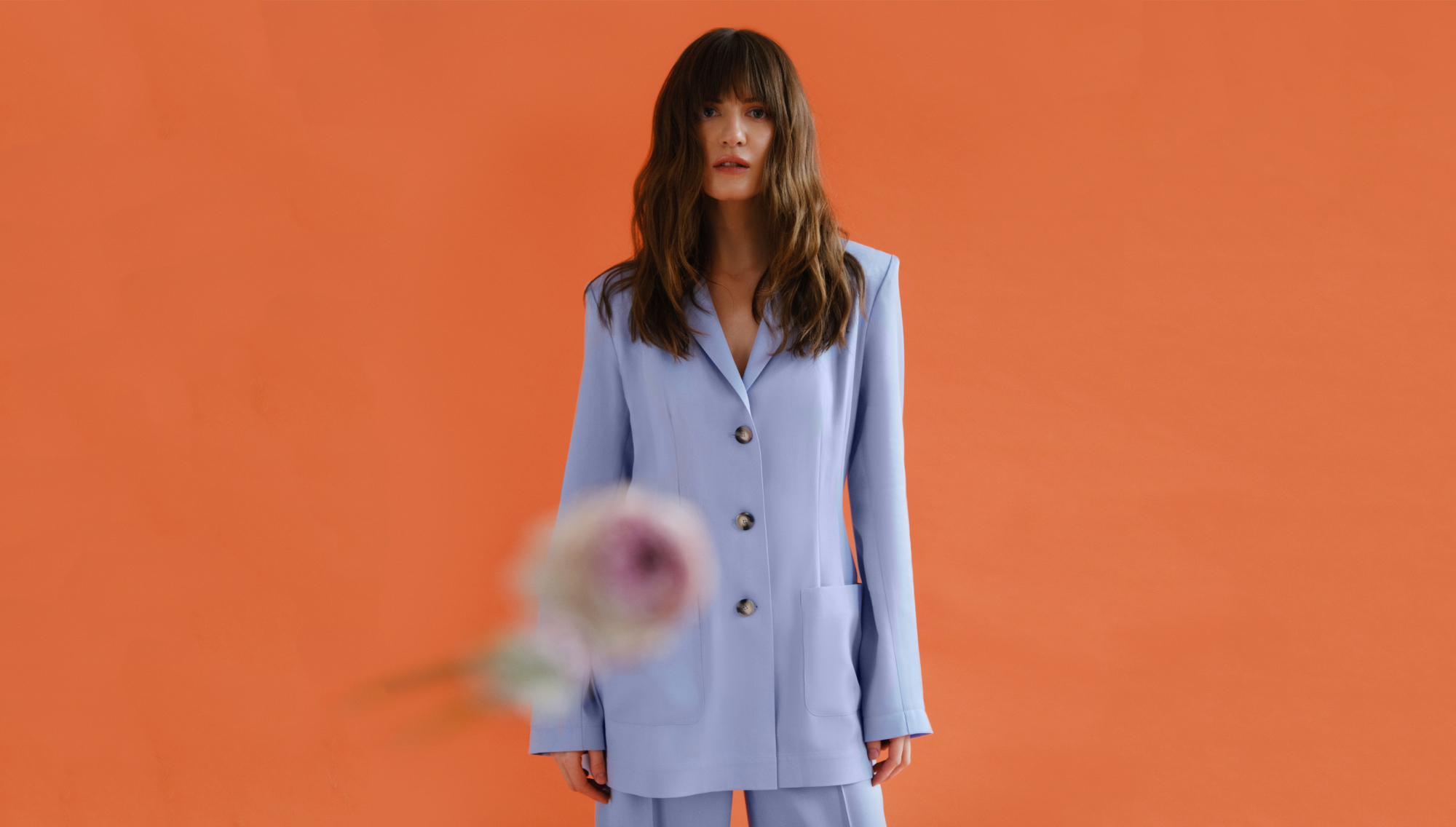 ELENAREVA Lounge
Designer Olena Reva offers to welcome spring in the delicate colors of Kyiv gardens.
Olena presented the third collection within the ELENAREVA Lounge line. As before, this direction of the brand explores new aspects of comfort and elegance of everyday clothes. The new capsule, inextricably linked with a leisurely and relaxed pastime, refers to the awakening nature and the beauty of spring flowers, which must be enjoyed in time.
The designer "collected" her bouquet of inspiring flowers in Kyiv gardens. Yes, May lilac and delicate peonies have become the starting point in creating an elegant silk dress-combination that repeats the shades of flowers. The idea for a laconic blue free-cut suit came from the image of weightless forget-me-nots. A fiery orange trouser suit, like a bright gerbera, attracts attention and radiates life-giving energy. After all, even the most unstable times are not able to take away the main thing – the opportunity to observe the amazing nature and get endless pleasure from it.
The key for ELENAREVA clean lines and calibrated proportions to the millimeter make the collection multifunctional and varied: depending on the chosen accessories and shoes, any of the sets will be appropriate both in the office and at a family dinner.
In the capsule, in addition to traditional silk, Olena Reva uses tencel. It is made of Australian eucalyptus wood without harming the environment.