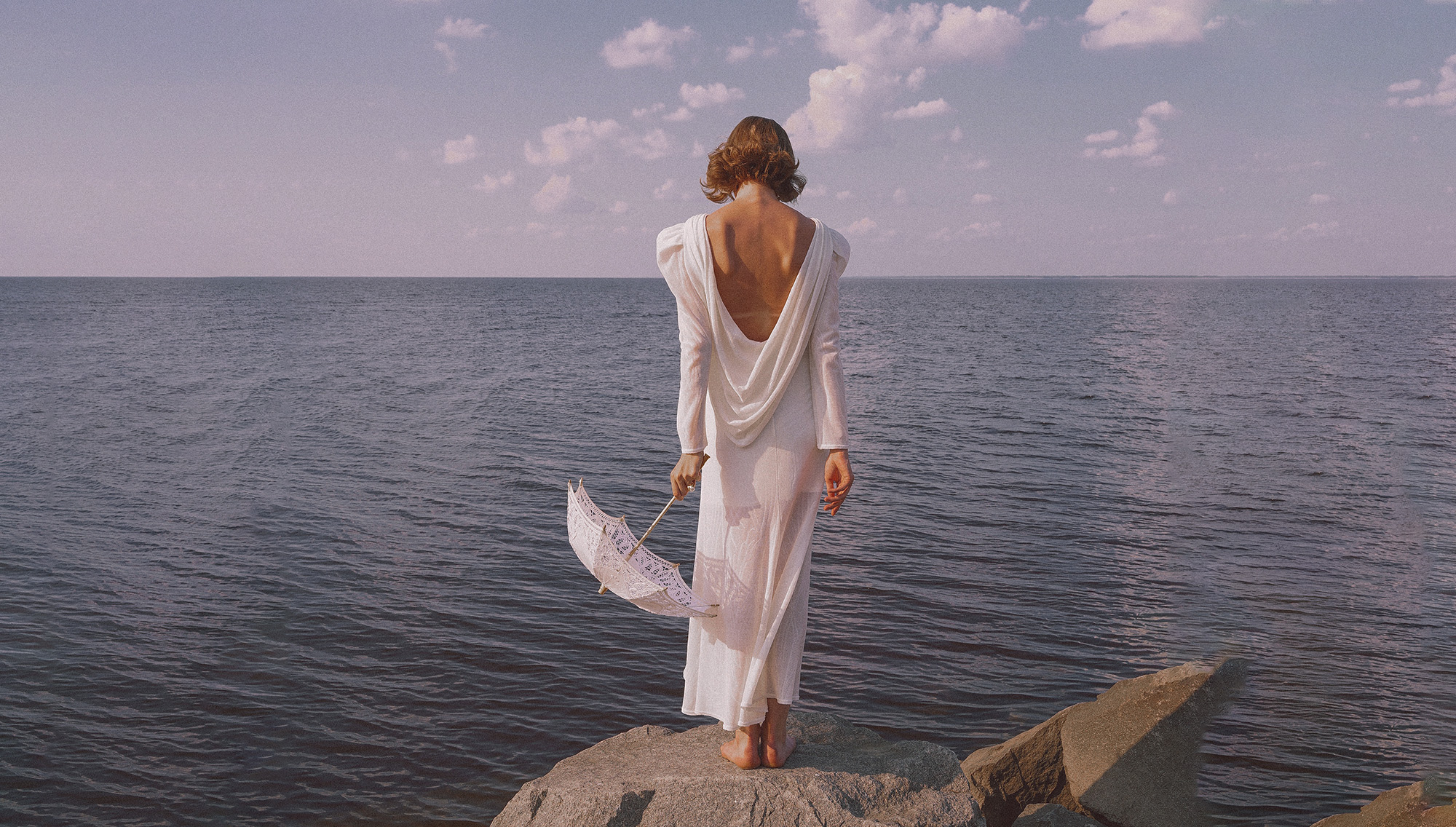 Darja Donezz SS22 preview
Ukrainian brand Darja Donezz presented a preview of the SS22 new collection. The collection is inspired by Harper`s Bazaar June 1954 cover, showing a sophisticated lady in a swim cap – she stays with an umbrella in her hands and the beach is in the background.
This summer cover story and creativity of the legendary photographer Lillian Bassman made a great impact on the designer. In the preview of the Darja Donezz collection, the heroine of the images is emphasized tender with delicate feminine nature.
Every girl is a romantic nature, though sometimes it is covered up by tracksuits and oversized jackets. That`s why designer Darja Donezz transfers us in times when the world is tired of aggression and strives to be all beautiful, tender and feminine.
The model range of Darja Donezz SS22 includes dresses with bouffant sleeves and gigot. The designer used corset emphasis to illustrate sophisticated taste and uncovered femininity of the future owner of the attire. The seasonal palette consists of caramel and sand tones, contrast stitches and lace are used in decoration.
Photo: @mankakra
Model: @kristina_yad
Style: @velegurity
Beauty: @dimagrushkivsky