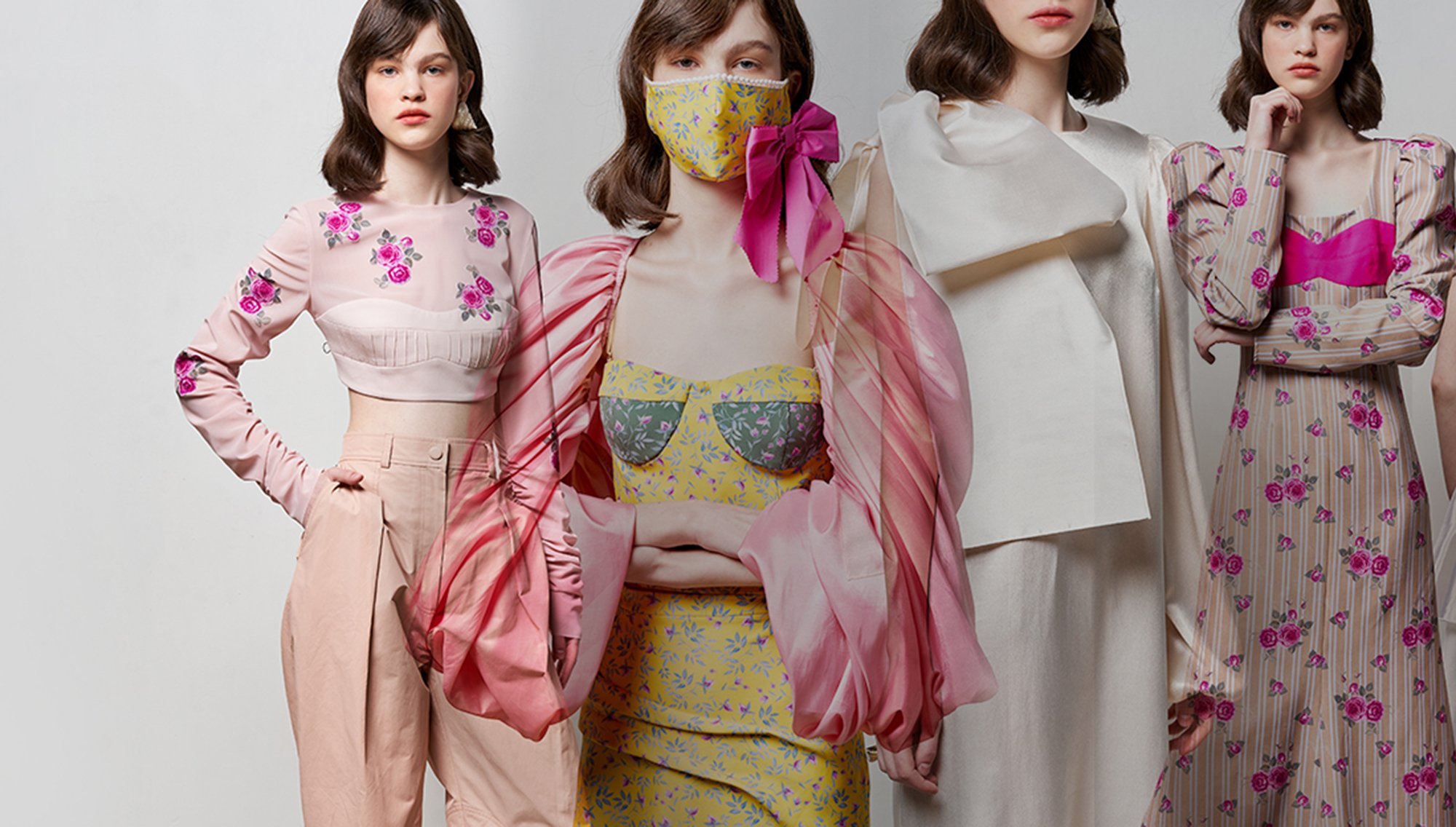 DARJA DONEZZ FW21-22
Ukrainian brand Darja Donezz presented a new collection FW21-22. Especially for the lockdown period, the designer offered romantic sets with appropriate masks.
In the new collection, Darja Donezz is inspired by the iconic film by Gary Ross "Pleasantville". Just as the monochrome world of Pleasantville begins to take on color as each of its inhabitants discovers new feelings, so Darja Donezz's outfits become more saturated, bright, and individual with each new image.
The variety of sensory relationships is reflected in the color palette. The designer uses powder shades, milk, gray, as well as saturated – fuchsia, ocher, coral, laurel. Prints: floral, stripe. Key models: women's dresses, iconic bustiers, trouser sets, layered skirts, tops with applique. Materials: natural wool and silk. The designer also used a unique technique of nunofelting: with the help of natural felt, threads and lace she created unusual textured effects on the fabric.
Darja Donezz's romanticism is not simple pretty clothes, but images with character, a kind of rebellion, disagreement with everyday life, idealization of the past and an attempt to rethink the present.