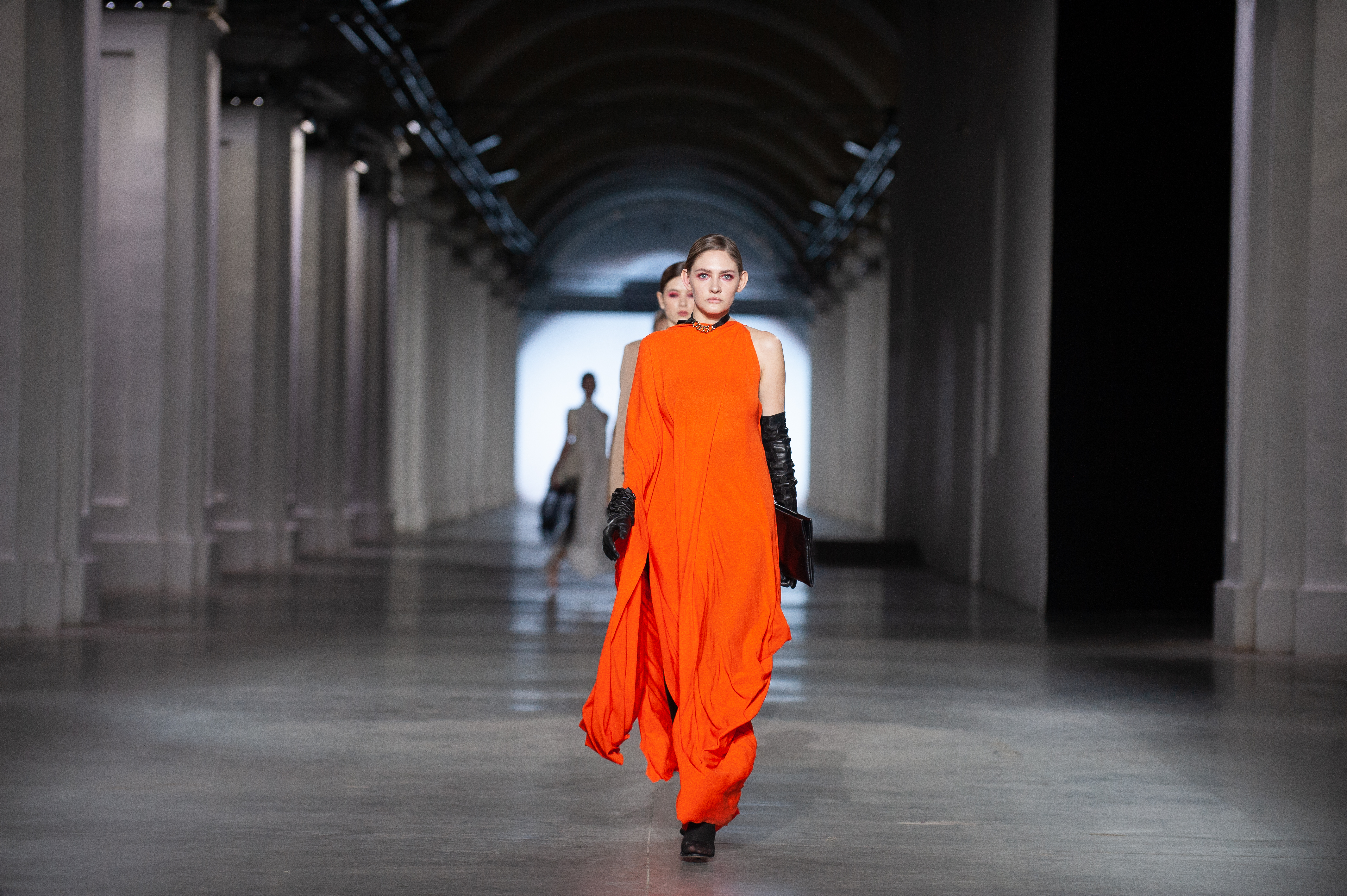 A retrospective show by Elena Burenina opened the Ukrainian Fashion Week No Season 2021
This year the Ukrainian brand Elena Burenina celebrates 15 years of existance. The show in the new season of Ukrainian Fashion Week started a series of festive events on the occasion of the anniversary. On the main catwalk at the Mystetskyi Arsenal, the models presented the brightest images of different years, starting with the debut collection "Ambivalent Archetype", for which designer Elena Burenina in 2006 won the Grand Prix at the All-Ukrainian contest of young fashion designers "Look into the future".
Viewers could see how the brand's aesthetics have changed over time: from the vivid art experiments created during Elena's studies at London's Central Saint Martins College of Art and Design, to the minimalist silk dresses and trouser suits that are in high demand this season.
"It's unbelievable that it's been 15 years since I finally decided to connect my life with fashion. Although, while preparing for this show and looking through the archives, I realized how much I had come, how much had been done. I remember how during my studies at KNUTD I dreamed of getting to the Ukrainian Fashion Week and seeing at least one eye how a fashion show takes place. If I had been told then that I would travel around the world with my collections, from Kyiv and Vienna to London and Washington, and open Ukrainian Fashion Week on the brand's 15th anniversary, I wouldn't have believed it. All this became possible thanks to the support of friends and colleagues, which I feel every day", commented Elena Burenina.