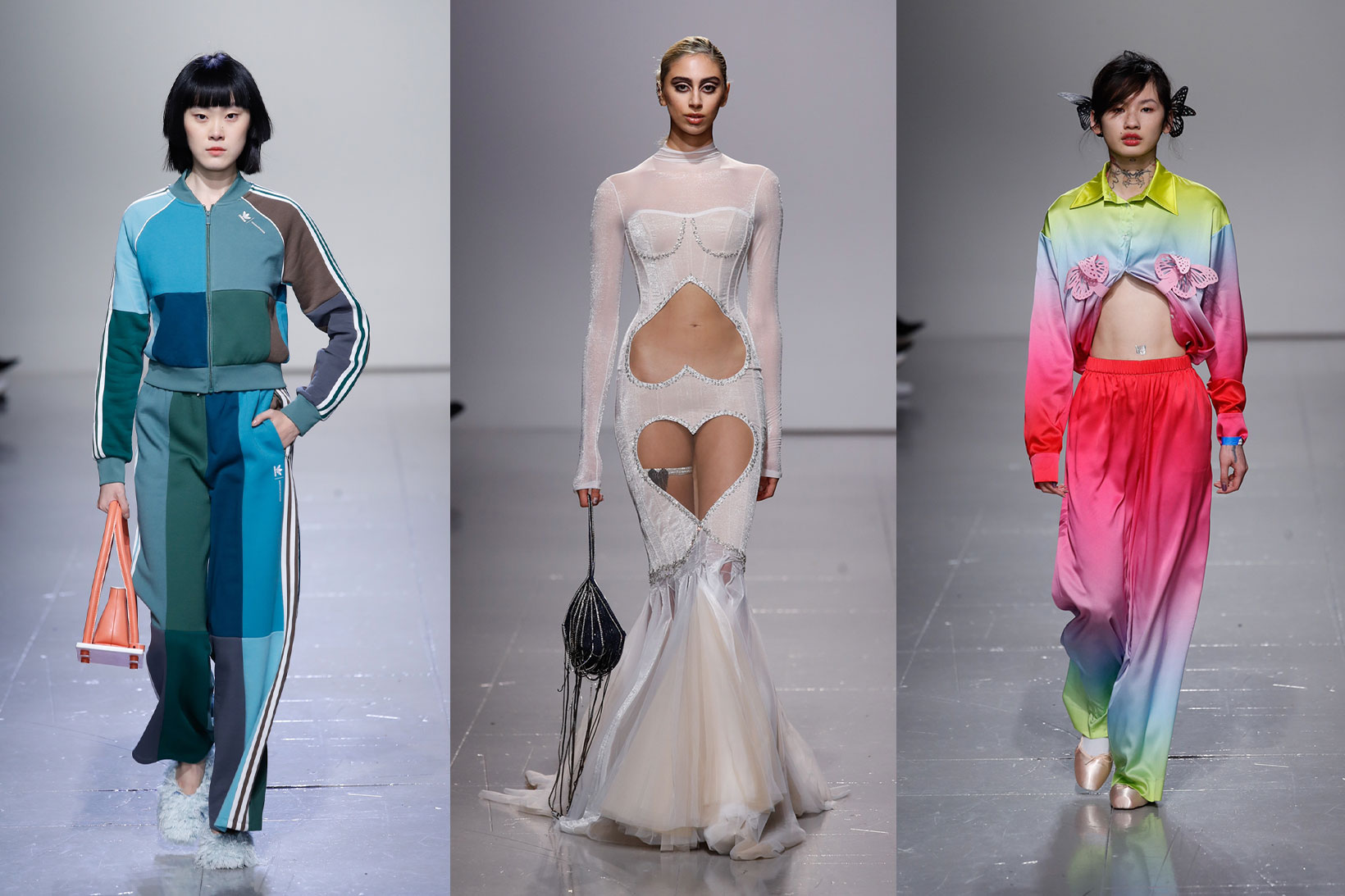 Worldwide Media about UFW x LFW
Ukrainian brands KSENIASCHNAIDER, PASKAL and FROLOV introduced Autumn Winter 2023 collections at London Fashion Week, on February 21, 2023, within Ukrainian Fashion Week International Season AW23 that was taking place out of Ukraine due to the full-scale Russian war.
Despite the air raid sirens and missile attacks, Ukrainian designers continue to create and Ukrainian Fashion Week continues to support them in the second international season. We express our utmost gratitude to the British Fashion Council and London Fashion Week for the support and opportunity for Ukrainian brands KSENIASCHNAIDER, PASKAL and FROLOV to introduce AW23 collections at London Fashion Week within a joint show.
PURPLE PR supported the fashion show of Ukrainian designers at London Fashion Week. PURPLE understands the world of luxury, offering connected services across Press, Communications, Social Media, Events, VIP, Creative Strategy, Brand Strategy and Talent Partnerships. Culturally fluent and hyper-connected, PURPLE creates maximum impact.
Ukrainian Fashion Week: KSENIASCHNAIDER, PASKAL, FROLOV fashion show at London Fashion Week in British and worldwide media:
Vogue.co.uk: 3 Ukrainian Designers On Showing At London Fashion Week
Vogue US: Meet the Ukrainian Designers Bringing Resourcefulness and Optimism to London Fashion Week

BOF: Ukrainian Designers 'Escape Reality' at London Fashion Week
WWD: BFC Hosts Ukrainian Fashion Week in London
Hypebae: INTERVIEW: MEET THE DESIGNERS OF UKRAINIAN FASHION WEEK
ELLE: LFW Celebrates Ukrainian Designers Ksenia Schnaider, Paskal And Frolov With Runway Show
Harper's Bazaar: London Fashion Week celebrates Ukrainian designers Ksenia Schnaider, Paskal and Frolov
Grazia.co.uk: Three Designers Are Showing At Ukraine Fashion Week In London
Fashion United: LFW: Ukrainian Fashion Week comes to London
SHOW Studio: "WE AIM TO SHOWCASE LOVE AND THE LOVE OF LIFE" UKRAINIAN DESIGNERS KSENIASCHNAIDER, PASKAL AND FROLOV ON THEIR LONDON FASHION WEEK DEBUT
Reuters: Ukrainian designers 'escape reality' at London Fashion Week
The Sun: How Ukrainian fashion designers braved evil Putin's bombs to put together a stunning show at London Fashion Week
The Telegraph: Ukrainian designers come to London Fashion Week: 'We have to bring joy no matter what'
The show of Ukrainian designers became possible due to the support of USAID Competitive Economy Program in Ukraine.
SHOW CREDITS

PR Agency: PURPLE
Makeup: Dominic Skinner for M·A·C Cosmetics
Hair: TONI&GUY International Artistic Director and the TONI&GUY SessionTeam using label.m Production: Blonstein Creative Production
Catering: Selfridges
Project Partner: UA in UK Community
In-house photography: Studio Arkō @wearearko
Image: Hypebae