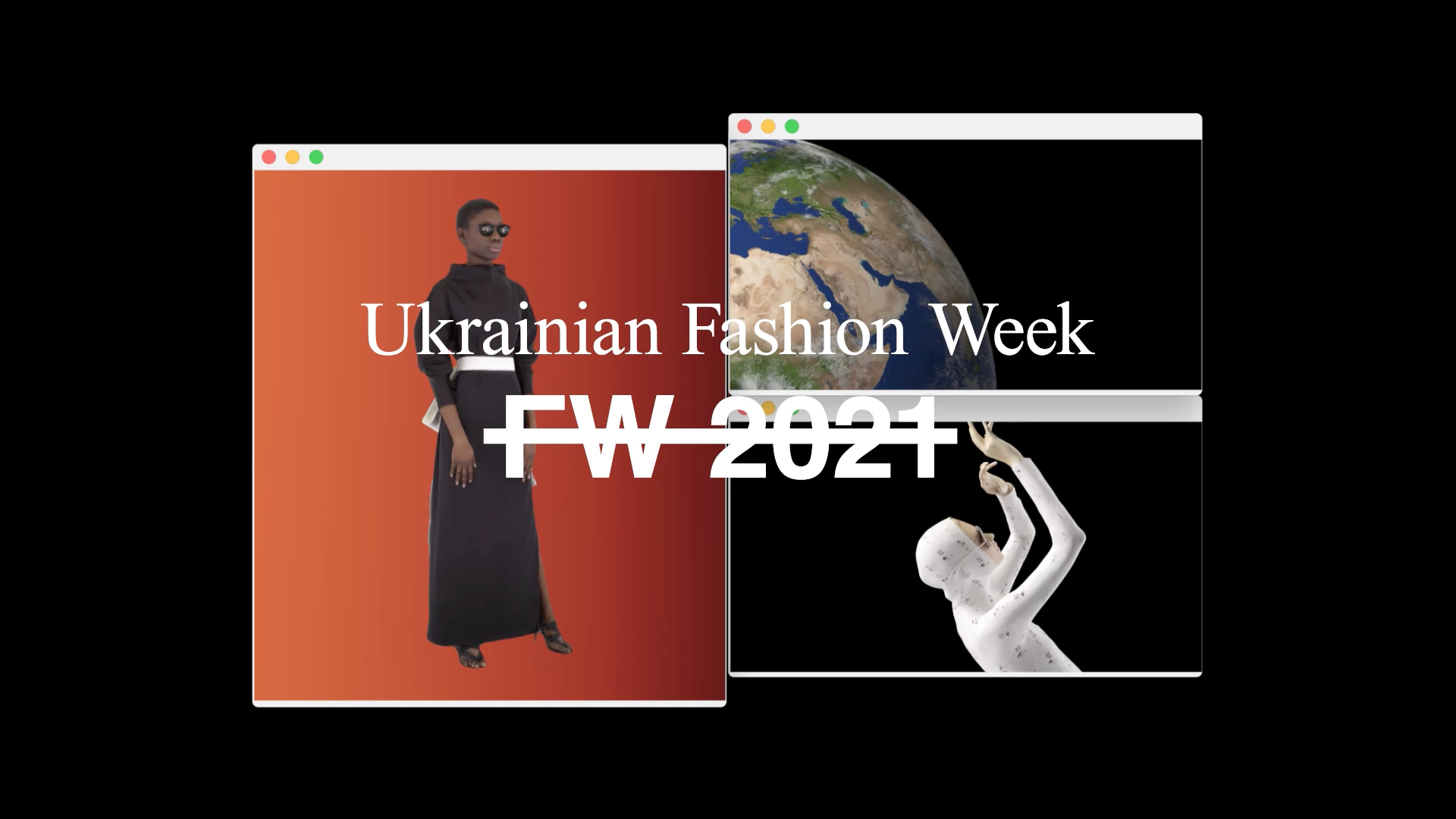 Ukrainian Fashion Week No Season 2021
For the first time in 23 years, Ukrainian Fashion Week No season 2021 was held in phygital format.
In the new season, we have achieved our main goal – to invent and use a format where we would be most useful to Ukrainian designers in these special times.
By turning Mystetskyi Arsenal into a filming set and inviting the best production teams to work on creating and covering shows, we have provided designers with quality content and extensive media coverage.
More than 370,000 viewers from 22 countries, including the United States, Georgia, Great Britain, Italy, Austria, Poland, Azerbaijan, Belgium, China, Denmark, Canada, and others joined the Ukrainian Fashion Week broadcast. The viewing was available on both the youth channel MEGOGO LIVE and MEGOGO in the "Shows" section.
This season has become special due to the digital experiments that we managed to initiate, develop, or present.
Within BE SUSTAINABLE! Fashion Summit we presented the first show with elements of augmented reality. Ukrainian sustainable brand CHERESHNIVSKA has shown a new collection – Sketches of Tactility. Digital decorations for the fashion show within the project BE SUSTAINABLE! were created by digital studio FFFACE.me and the set designer Love Curly.
The 2WB brand has shown NATURA: lism collection in a completely digital way, within a 3D animated video. The use of 3D graphics throughout the collection development process is a reaction to the virtualization of our daily lives. Fashion has always been a mirror of global change, and this collection is a reflection on the active processes of digitization.
For the first time in Ukraine, graduates of the Ukrainian Fashion Education Group created "live items" grown in the laboratory in collaboration with S.Lab with the help of mushroom mycelium. In addition, all looks are made of natural materials that are completely biodegradable and completely safe for the Earth.
Traditionally, a separate day of Ukrainian Fashion Week No Season 2021 was dedicated to the New Generation of Fashion platform, within which we continued the experiment with the invitation to UFW of young designers – graduates of fashion schools in Ukraine. This season, three schools have already received an invitation from Ukrainian Fashion Week to show their graduation collections on the main catwalk of the country: Lviv Fashion School, Open Fashion Studio (Kyiv), and Ukrainian Fashion Education Group (Kharkiv).
We are grateful to everyone who was with us this season and supported our experiments, to everyone who was willing to take risks. Special thanks to the teams of MEGOGO, BURO Creative Lab, Method Büro, and Andriy Olenich.
New world. New season. New format.
Today, we are all making difficult decisions and looking for new ways to implement them, and most importantly – we find the strength and inspiration to create something new.