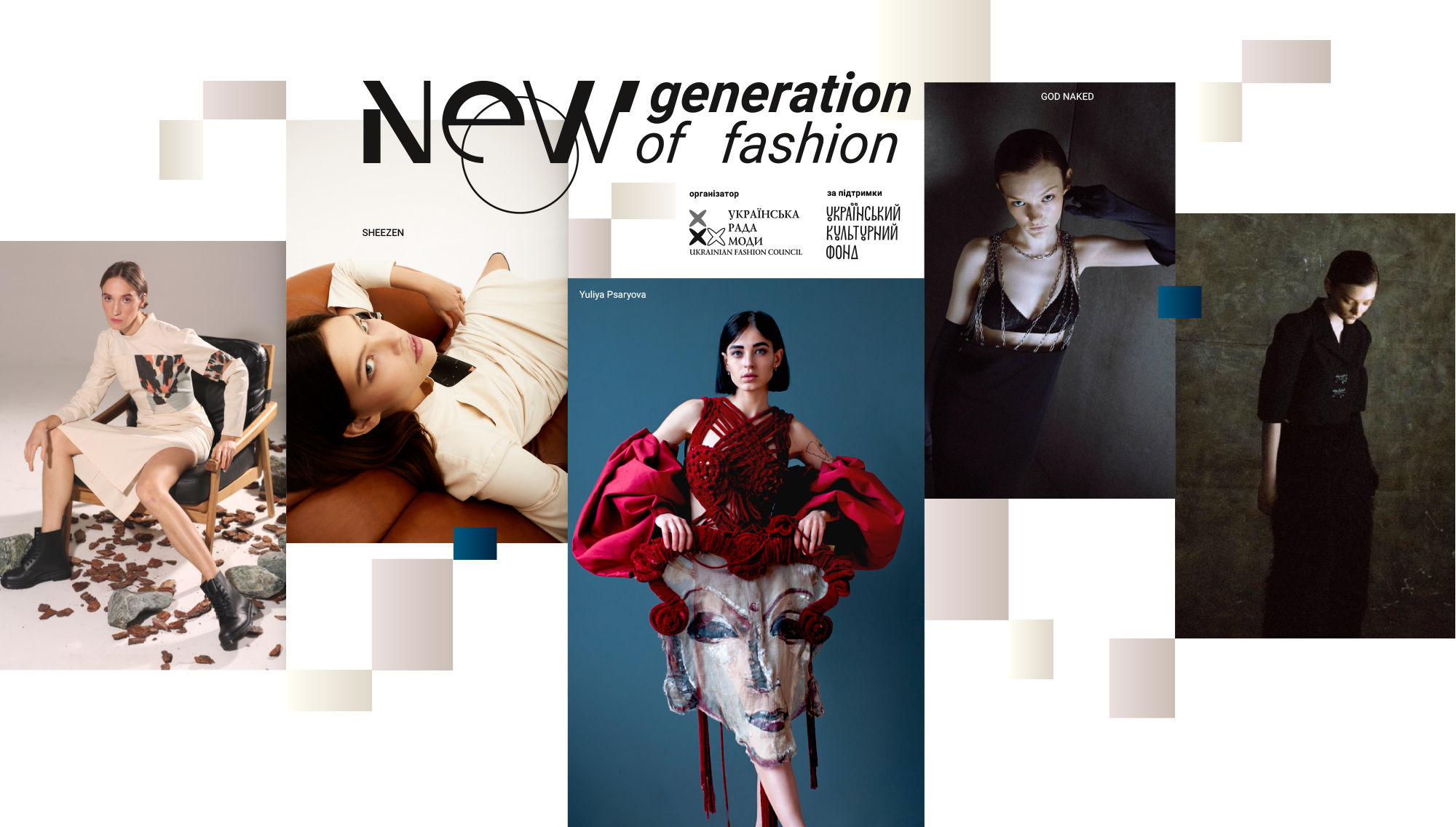 The New Generation of Fashion continues in Ukraine
The New Generation of Fashion continues in Ukraine. The unique project for young designers from the Ukrainian Fashion Council, which has a complex program consisting of training, mentoring and showing the collections of participants.
New Generation of Fashion 2021 is supported by the Ukrainian Cultural Foundation.
The final part of the project will be a large-scale catwalk show of the participants' collections. We present to you the designers-participants of the project who will show their collections on the New Names platform.
GOD NAKED is a clothing brand for bold people who are not ashamed to be the center of attention. Founded by the winners of the All-Ukrainian competition of young designers "LOOK into the future" Yelyzaveta Kyrylova and Vladislav Dzividzinskyi in 2020.
Designers combine such opposites as brutality and elegance. Bright accents shine on monochrome clothes, and light fabrics are opposed to heavy ones. The creators are inspired by female sexuality, transferring it in collections, and believe that clothing has no gender.
Sheezen is a young Ukrainian sustainable brand.
The name "sheezen" is derived from the Japanese "shizen", which means naturalness and lack of pretense. Clothes are made of environmentally friendly materials that are safe for human health and the environment, including organic cotton, certified according to the international GOTS standard, and tencel – a material made of eucalyptus fiber. Fabrics are purchased in small quantities to avoid residues. The founder of the brand Oleksandra Piskun has been carefully studying sustainable fashion for several years, attending lectures and workshops in Ukraine and Europe dedicated to the development of "sustainable fashion". Initially, Oleksandra was engaged in the sale of vintage clothing – this was the first environmental step, one of the stages of recycling and upcycling. The presentation of the first collection took place in March 2020, but the creators of Sheezen have big plans – to form a culture of ethical and environmental production in Ukraine.
Yuliya Psaryova is a brand about originality and courage. Aesthetics of minimalism and creativity, artistic content, philosophical and spiritual content in priority over the functionality and uniformity of the mass market.
Yuliya Psaryova clothes for purposeful people who have their own vision of the world and personal recognizable style. These clothes are about their personality, bright and unique.
According to the designer, the value of conceptual things – in the spiritual and semantic context, their contemplation and wearing helps to solve internal problems, to give the necessary emotion. And fullness allows you to share energy with the world without loss for yourself.