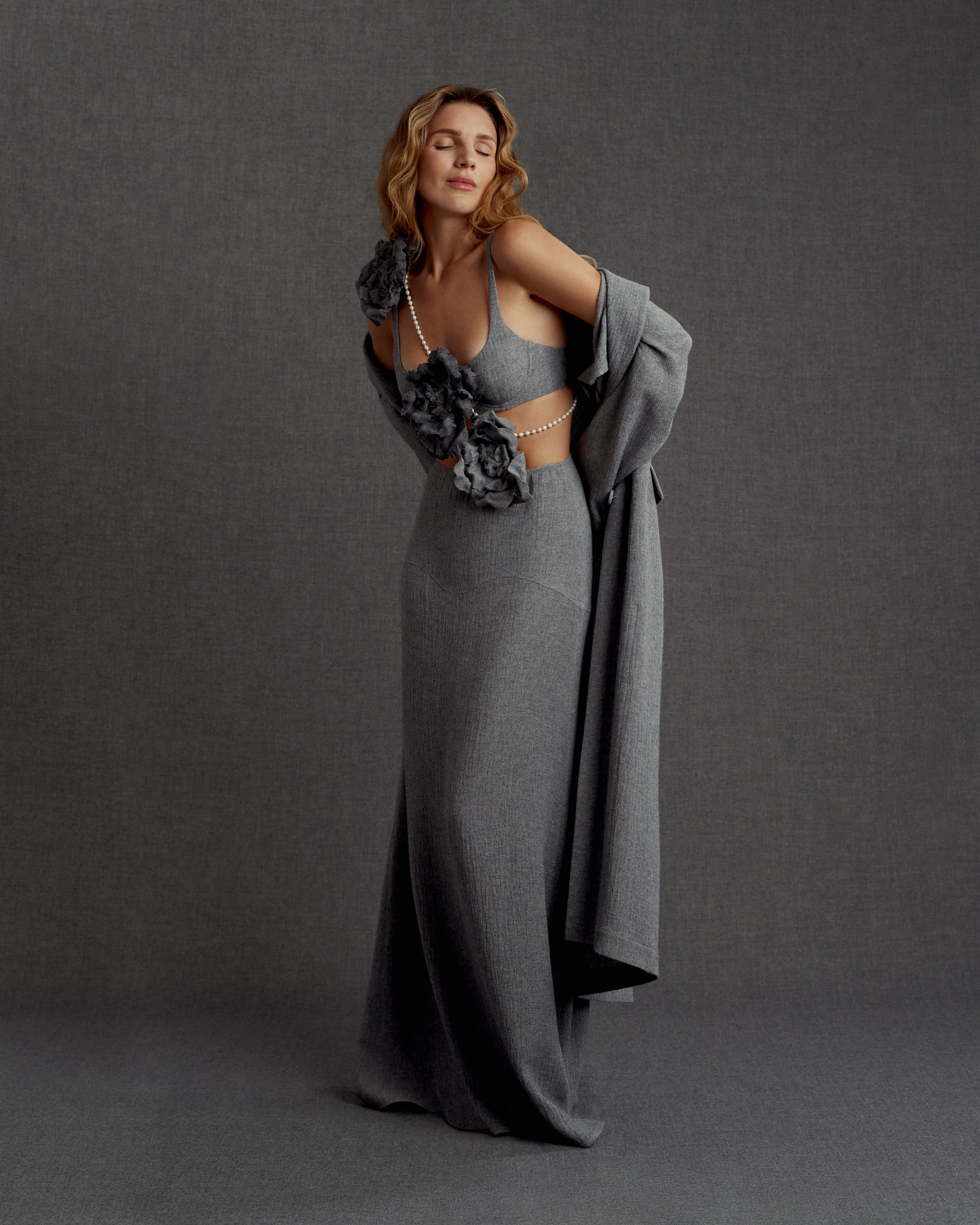 the COAT Poetic Drop
The Poetic Drop of the Ukrainian brand the COAT by Katya Silchenko is designed to be an extension of daily creativity in all its manifestations. Each piece embraces and fills with gentle strength, with various accents, details, and silhouettes, focusing on two main aspects: comfort and self-expression.
The colour grey is achromatic, formed by the blending of several opposing tones. Like a complex personality that embodies confidence and doesn't seek to prove its uniqueness to society, grey represents inner steadfastness. The softness of the fabric and silhouettes symbolizes the flexibility of a creative mind. For this collection, a lightweight crepe was chosen – a light and sturdy textured fabric, made from soft wool and viscose. It's this material that creates a sense of freedom of movement and airiness in the ensemble.