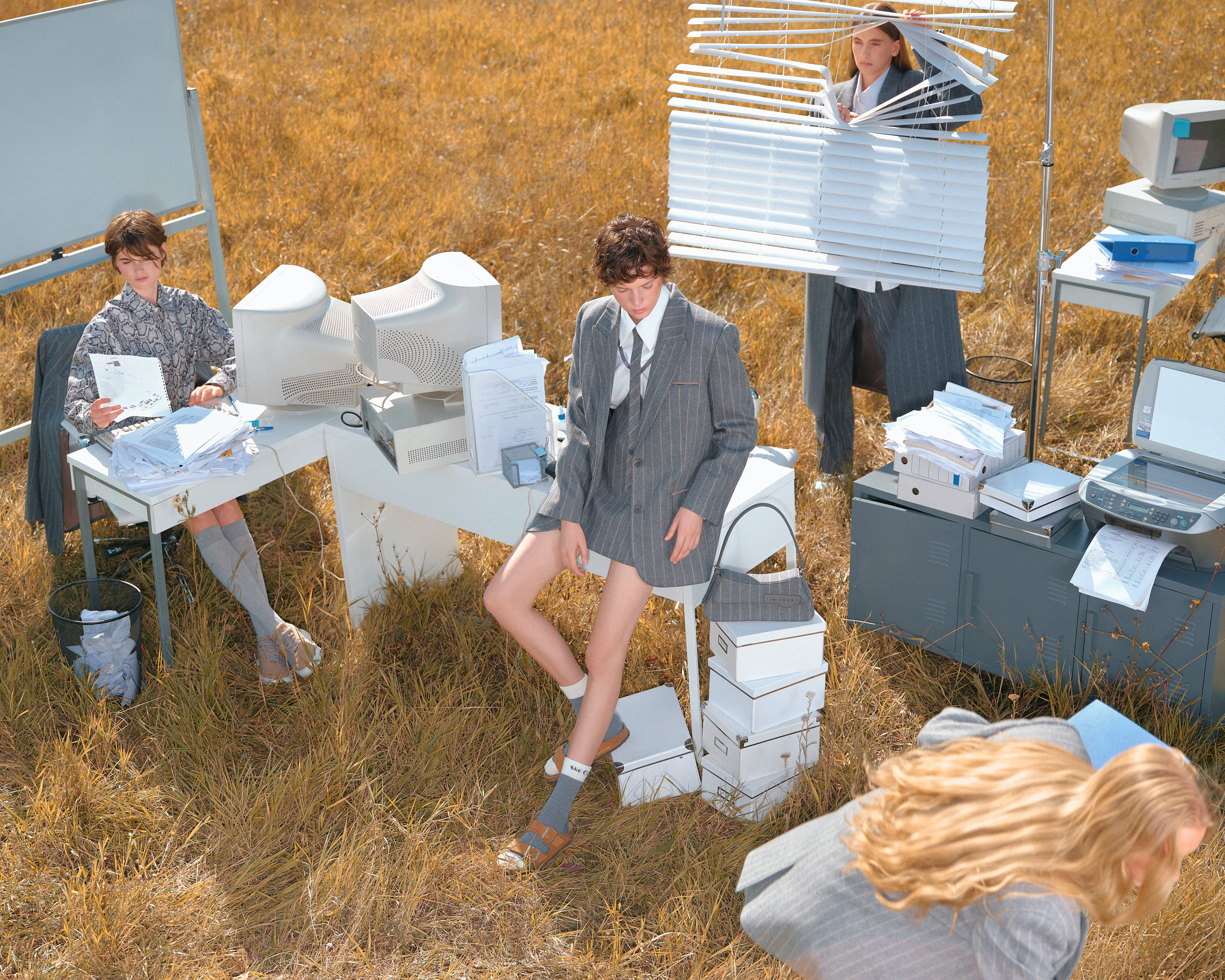 the Coat by Katya Silchenko FW23-24
The FW23-24 collection is filled with a new interpretation of the COAT brand's DNA through corset elements, basques, rounded lines, and cocoon silhouettes made of warm, soft wool and cashmere fabrics. They give a hugging feeling and emphasize femininity in contrast to the voluminous shapes of the coat.
"In case of an emergency, when a person is experiencing incredible stress, they receive first aid and then immediately wrapped in a blanket. So, this soft blanket is a manifestation of care for a person. Nowadays, about 90% of people are going through difficult mental health challenges, so when I was working on the collection and personally choosing fabrics like cashmere and wool, the first thing I thought of was to create things that whisper to you, "I'll take care of you," Katya Silchenko, founder and creative director of the brand.

Knitted items, handmade work, painstakingly crafted lining, and interior parts of the garments — all this creates a feeling of caring touch to the body.
"The main idea arose while working on the collection. At the stage of creation, it was already clear that this was a fresh breath for the COAT and a different depth, a completely new interpretation of the brand's core codes. It's about much-needed grounding, slowing down, and working on yourself and your inner world. All of this is reflected in soft textures, lines, silhouettes, pleasant fabrics, and calm colours. In this shoot, we created the concept of an ideal world where there is a balance between work and being closer to nature and your true self. We created this image of an office in a field as a symbol of the crossroads of the external and internal worlds of a person," Natalia Osadcha, stylist and project producer.
Photo: Denis Manokha