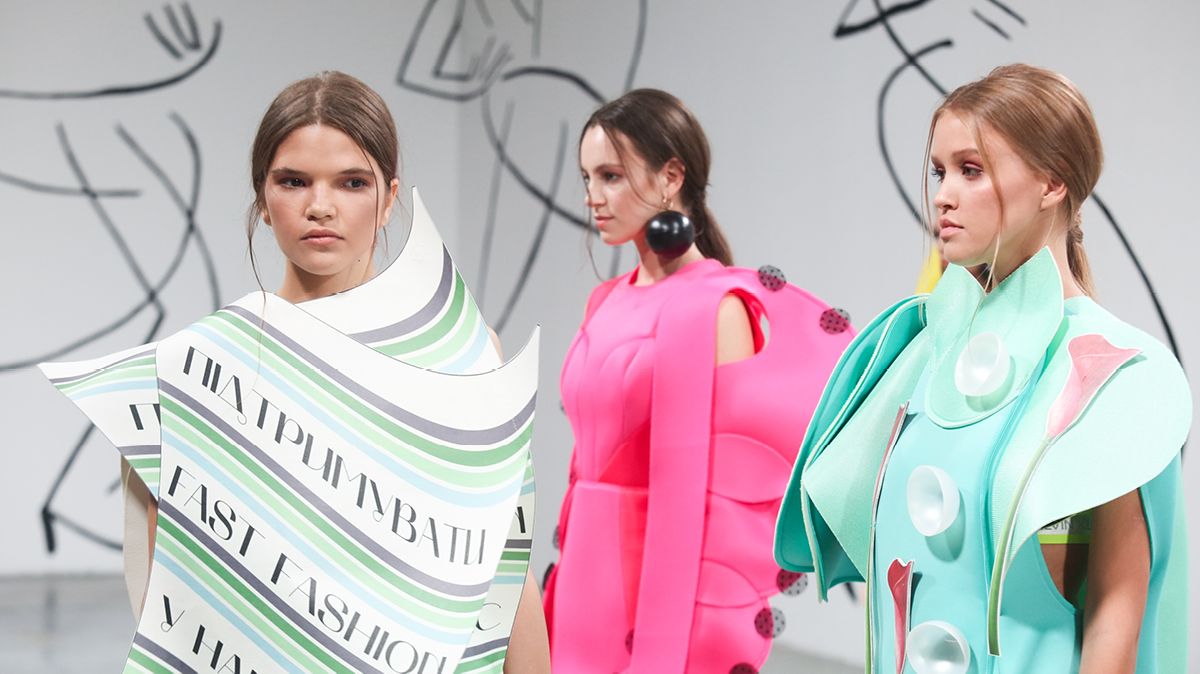 Semifinalists of the "LOOK into the Future"
In 2021, the XXII All-Ukrainian competition of young fashion designers "LOOK into the future" will take place.
On March 13, this year's contestants met online with the contest's founder Iryna Danylevska and the contest's manager Oleksandra Kakurina. At this meeting, the semifinalists of the 2021 contest of young fashion designers "LOOK into the future" were announced.
Angela Abraamyan – Kyiv.
Yegor Bashtovenko – Kyiv.
Anastasia Bezugla – Kropyvnytskyi.
Viktoria Vanyulina – Kyiv.
Alina Vovk – Kyiv.
Anastasia Galushko – Kyiv.
Anna Garbuz – Odessa.
Tetyana Golub – Kyiv.
Olga Gontar – Lviv.
Natalia Gornostay – Velykyi Lyubyn township, Lviv region.
Iryna Danevych – village Kryukivshchyna, Kyiv region
Natalia Dovganych – Stryy.
Olga Zadybchuk – Rivne.
Sofia Zalisna – Lviv.
Olena Zelenska – Kharkiv.
Vasyl Karash – Storozhynets, Chernivtsi region.
Dmytro Karpynsky – Kyiv.
Alina Kateryniak – Kyiv.
Yevgenia Kotenko – Kyiv.
Anna Kuzmenko – Brovary, Kyiv region.
Oleksandra Levishko – Irpin, Kyiv region.
Anastasia Lytovchenko – Myrnograd, Donetsk region.
Maryana Muravytska – Kotsyubynske, Kyiv region
Anastasia Navrotska – Khmelnytsky.
Lilia Oliynyk – Smila, Cherkasy region.
Olga Ochkas – Mariupol, Donetsk region.
Iryna Plotnyk – Lviv.
Eleonora Rudenko – Kyiv.
Maria Rudenko – Kharkiv.
Ruslana Rudyuk – Kyiv.
Viktoria Sapronova – Boryspil, Kyiv region.
Olesya Skaskiv – Lviv.
Anastasia Solodovska – Kyiv.
Maria Sotnikova – Kyiv.
Eva Stepanchuk – Kharkiv.
Pylyp Terentiy – Lviv.
Diana Trachuk – Chernivtsi.
Olga Filberg – Kharkiv.
Olga Khomenko – Kyiv.
Dmytro Shulga – Malynivka, Kharkiv region
Anna Yavorska – Kyiv.