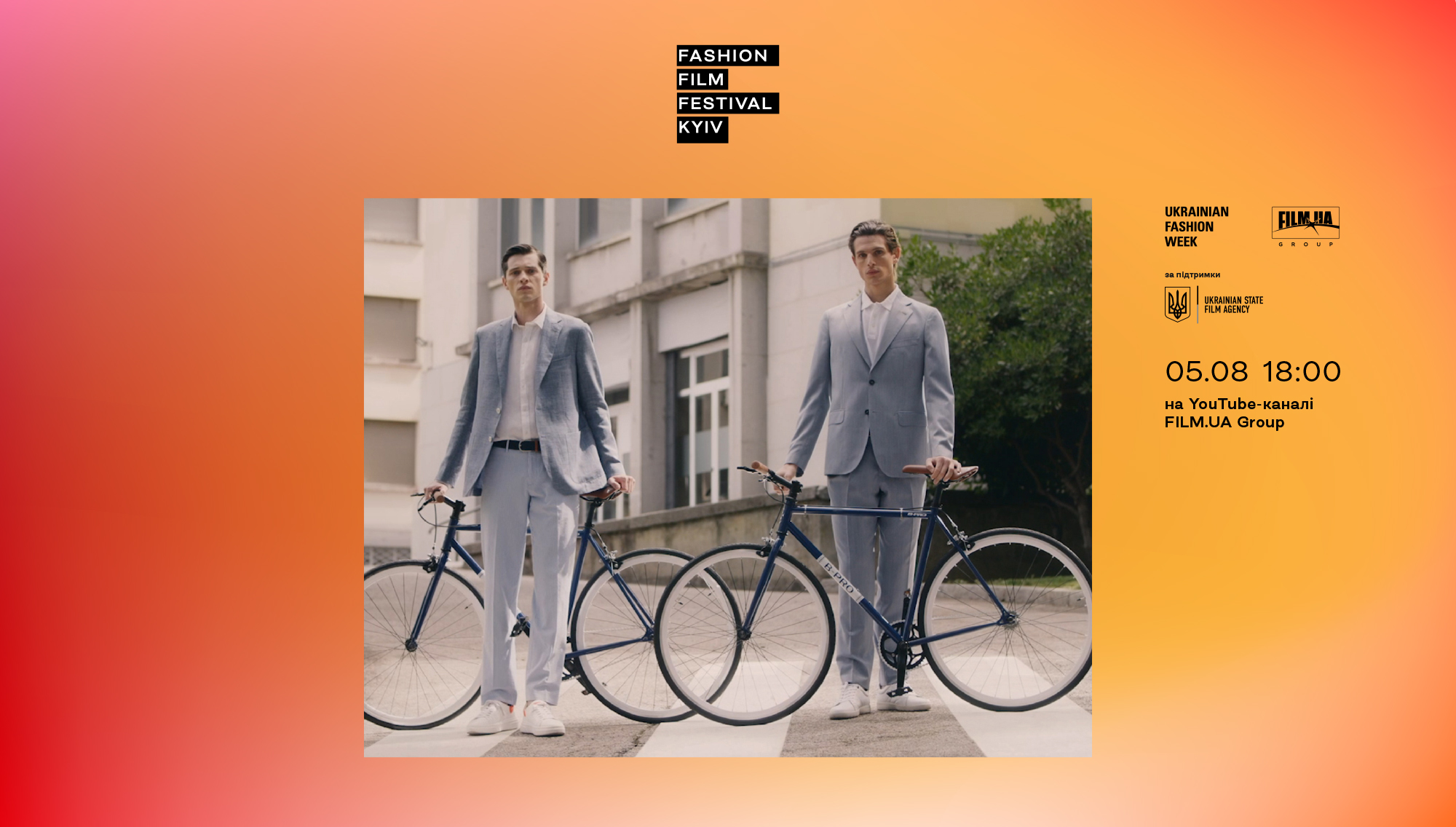 Out-of-competition program Fashion Film Festival Kyiv 2021
On August 5 at 18:00 on the FILM.UA Group YouTube channel Fashion Film Festival Kyiv will present the out-of-competition program of this year's festival.
The films from this list could not make it to the contest program of the Fashion Film Festival Kyiv due to the range of reasons. Still, we hope that they will be interesting for our festival viewers, owing to these films explicit artistic value.
Luca Finotti's Video "Don't know where, but together" is a part of the fashion brand MSGM 2021 advertising campaign.
The film narrative is about young people from Milan. In spite of difficulties, that all of us go through, young people are full of freedom and enthusiasm. The film maker tells the story about friendship, love and passion, the story about the city and its inhabitants.
Finotti payed particular attention to the selection of the cast, desiring to underline diversity and multiculturalism of modern Europe.
Albert Grabuleda's Mantis is a story of finding yourself. The heroine tries to find out how independent and original she is. How can West and Asia coexist in one soul, in one body?
Grabuleda, the film maker with a great acting background, illustrates this existential experiment with juicy, memorable characters, obviously taken from his advertising practice.
Experimental musical video of two trans-artists Luka Fisher and Kyler O'Neal in collaboration with Celeste XXX immerses us in contrasting world of quir-beauty and psychosomatic issues. Surrealistic visual series try to convey the depth of transgender people's self-identification conflict in modern life to the viewer.
Festival organizers – FILM.UA and Ukrainian Fashion Week.
Fashion Film Festival Kyiv 2021 is held with the support of the State agency of Ukraine on film issues.