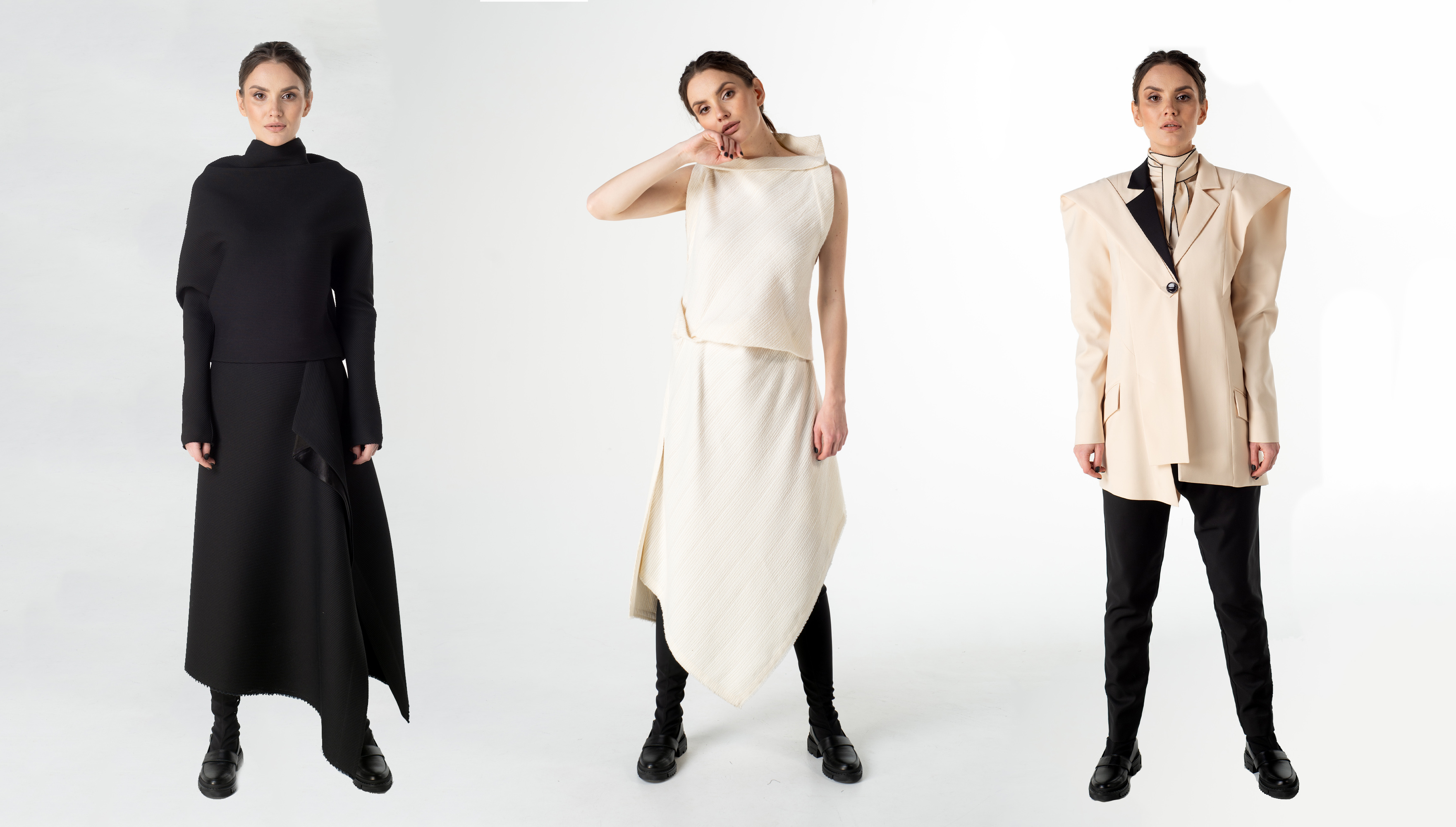 Juliya Kros FW21-22 lookbook
The times of strong personalities and ideas are impossible without the inner self-work which can be comparable to a war in which you yourself are the main actor. The FW21-22 collection is dedicated to the personality whose strength of character is embodied in silhouettes, cut and color. The basic stylistic idea lies in the possibility to transform the item of clothing without depriving it from its elegance. In most items in the collection, the variability of clothes wearing is that the item's front is not being pronounced at all. This technique makes it possible to wear a dress or shirt in two variations having two looks within one thing. The cut and silhouette oversize allow to dimensionally universalize the collection's model line.
The colours of the collection are black, vanilla, white, beige, olive. The basic colour is black in different textures. Materials: jacquard, eco-leather, wool, tencel, cotton.
Photo: Sergii Prokopenko
Shoes: Laura Franchi