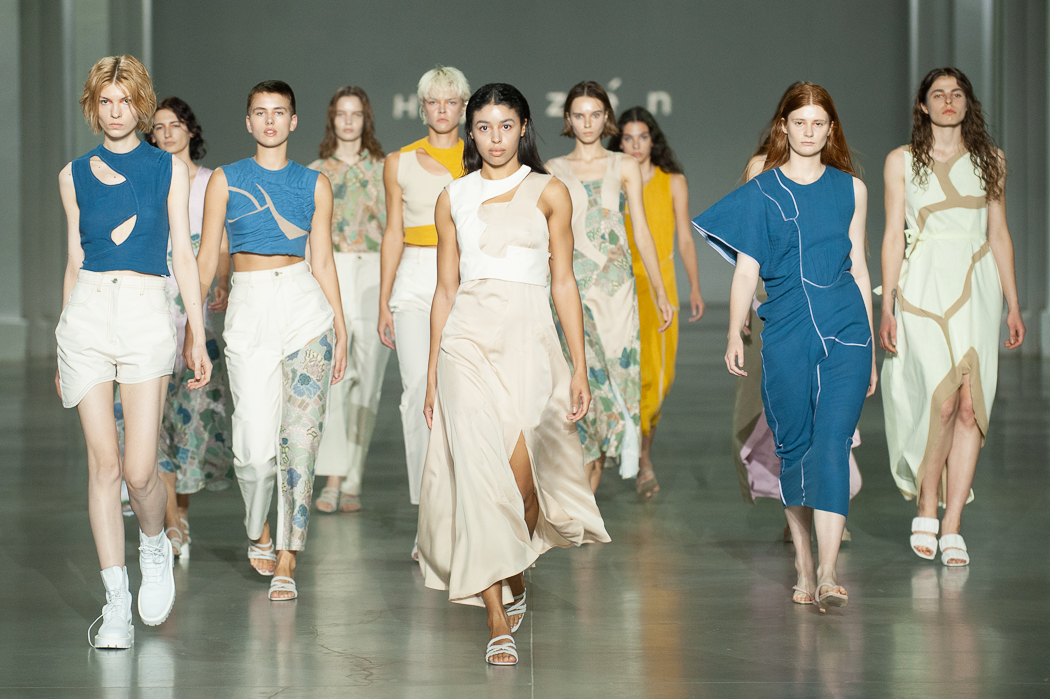 New Names: Sheezen SS22
The designer of the young sustainable brand Alexandra Piskun continued to explore the topic of human impact in this collection. This time, she was inspired by the project of Benjamin Grant, «Daily Overview», where he uses satellite and aerial imagery, demonstrating how human activities affect the landscape of our planet. In particular, one of the works that encouraged the Sheezen designer to study this topic was a capture of a uranium mine in Arlit, Niger, where more than 3400 tons of uranium ore are mined annually for nuclear energy and the production of weapons. Natural ornaments are reinterpreted both in the asymmetric silhouettes used in the collection to embody the idea of the eternal competition between a human and nature, and in prints created based on photographs by Benjamin Grant. The collection includes draped dresses, crop tops and pants complemented with topographic patterns. The colour scheme of this season is represented with natural shades – sand, green, mustard and blue. All clothes are made of tencel, an innovative material produced from eucalyptus fibres, and 100% organic cotton, certified according to the international GOTS standard. For the purposes of product processing, the remaining materials from past collections are used.
The New Generation of Fashion project is supported by the Ukrainian Cultural Foundation.