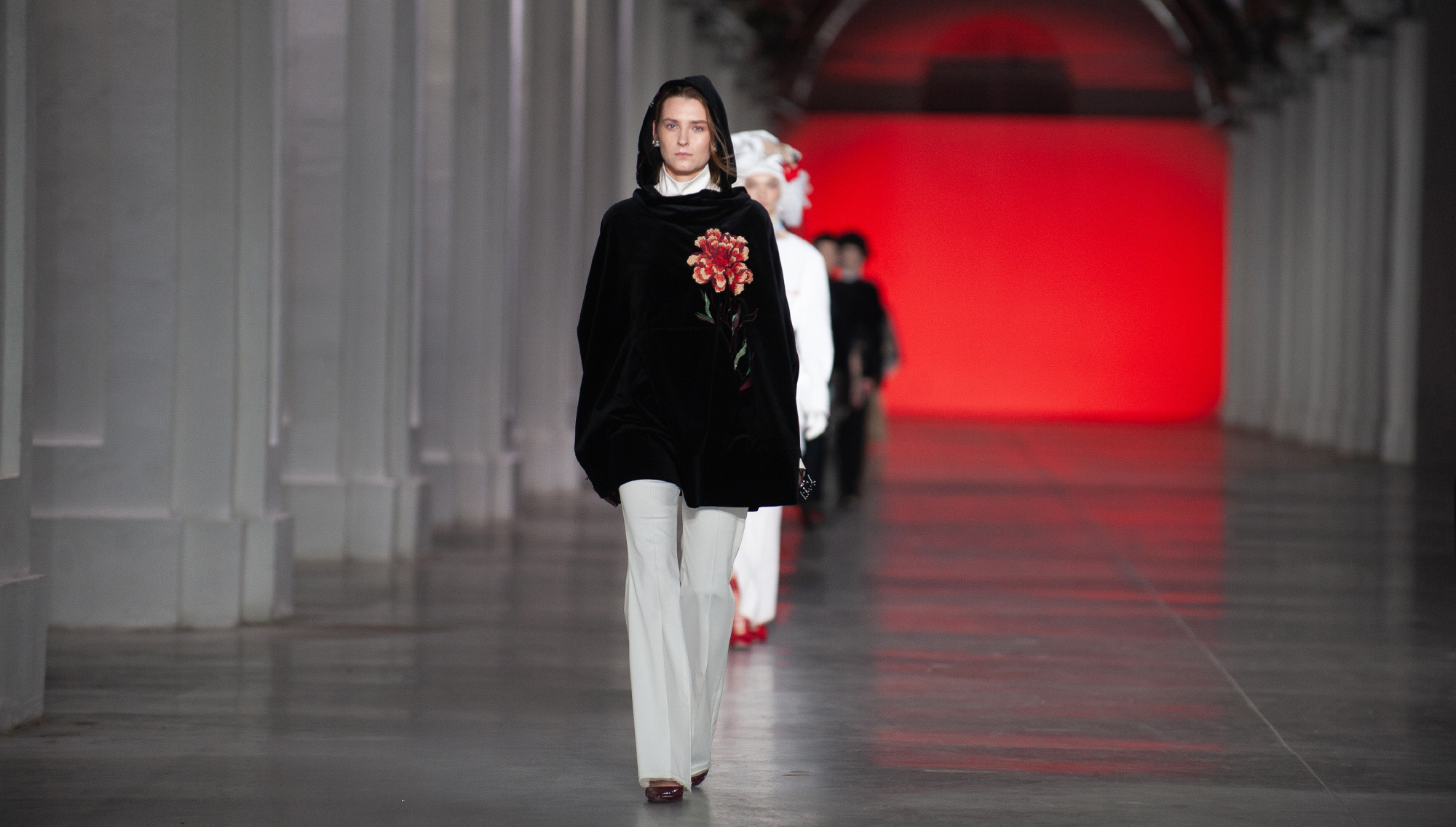 New Names: GAPTUVALNYA
The inspiration for the creation of Natalia Gergelyuk-Chernega's new collection was the landscapes of the Carpathian Mountains and incredibly talented people who still create wonderful things in an atmosphere of unity with nature. The main goal of the designer is to draw attention to the cleansing and preservation of the richness of the Carpathians. Gaptuvalnya adheres to the principles of sustainable production, so uses only natural fabrics, pays attention to the distribution of materials. The founder is convinced that things from the new collection can be worn for more than one season, because all units are combined with each other. The ideological inspirer of the collection was Valeryi Topal, who stylized each image and jewelry to it.
Gaptuvalnya demonstrated on the catwalk dresses, blouses, jackets and skirts made of natural fabrics with elements of hand embroidery. Unlike previous collections, which were dominated by ceremonial embroidered attire, things from the new collection are made in a restrained casual style and will come in handy for comfortable images for everyday use. The designer explores the idea of ​​ethnicity through the prism of modern clothing and seeks to show its relevance.