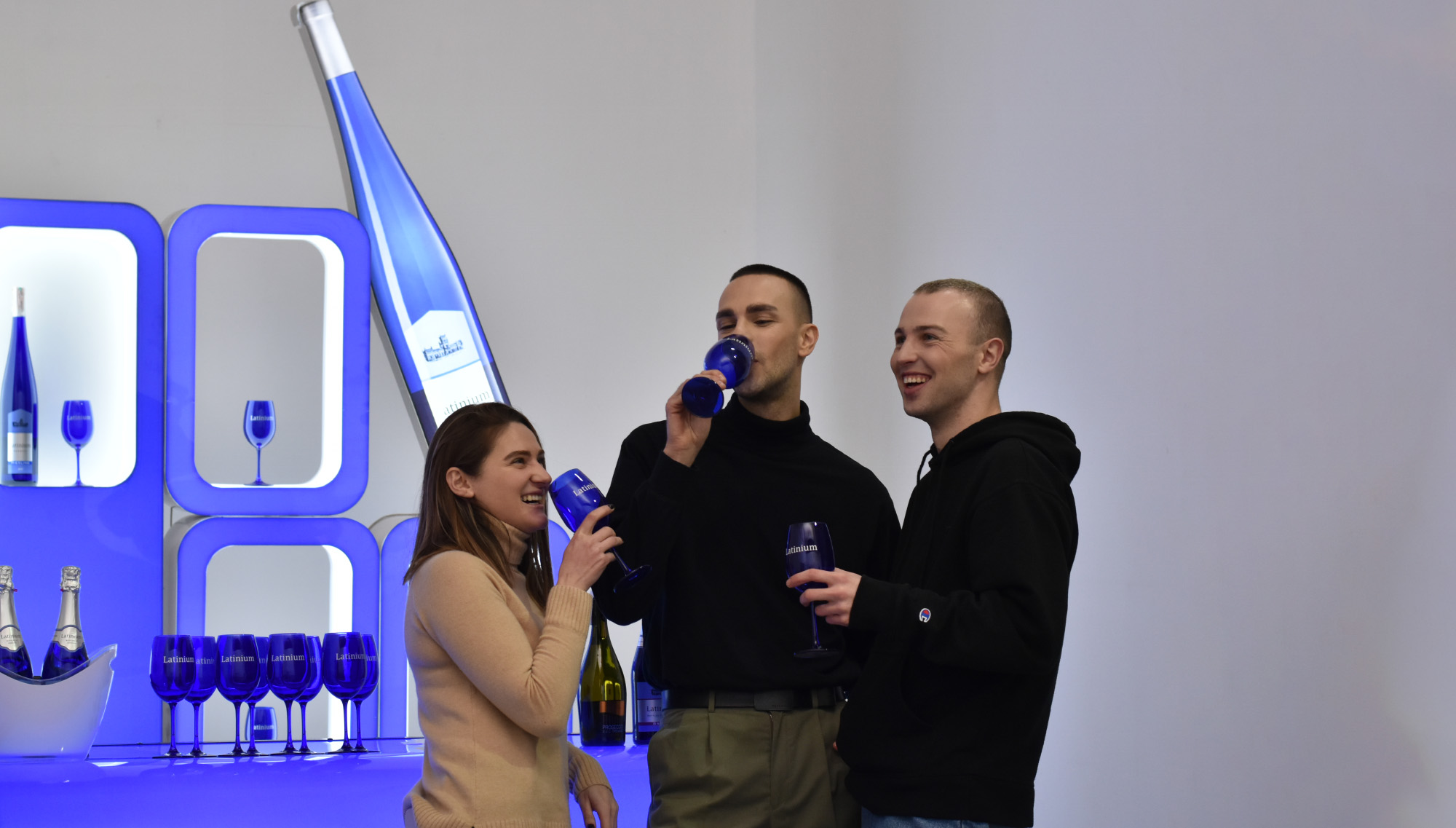 The mood of Ukrainian Fashion Week No Season 2021 is set by sparkling vine Latinium
Latinium wine is a partner of the event. You can easily recognize it by the blue bottle and its pleasant taste. The brand is present for more than a year as a partner of a fashion event because the values of the brand are the courage to be yourself, keep up with the times, be stylish.
Latinium – discover the real you!