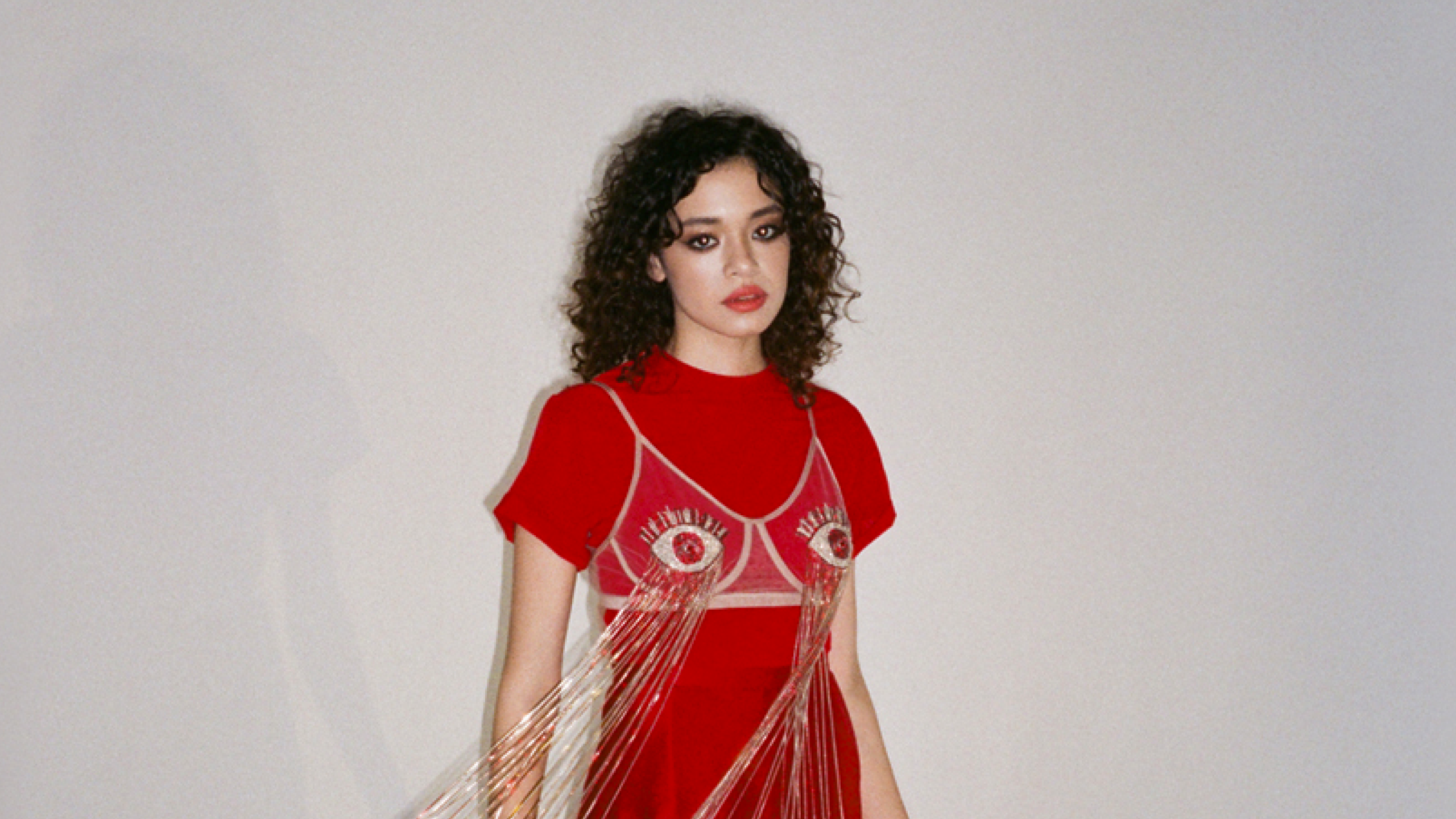 LOVE AIRLINES by FROLOV
During the pandemic, we have all missed flying. It has become something unattainable, and the airplane in the sky looks like a miracle these days. But no one can take away our flights on the wings of love. That's why FROLOV opens LOVE AIRLINES and presents a new capsule collection and campaign dedicated to Valentine's Day.
"As a child, I was always excited and full of joy and anticipation before flying. There was a feeling in my stomach like when you fall in love. I adore them both – traditional flight and the one made on the wings of love. And I always wanted to have my airline. Dreams came true in our new video", – Ivan Frolov.
The new Valentine's Day capsule includes our iconic clothing pieces in red and blue, and accessories: bra-bags with embroidered hearts, ties, chokers, garters and belts.
The sound production of the campaign was created by Mazhora, who wrote a unique track inspired by the capsule collection. The director of the fashion video was DVIZHON, and the choreographer was Alina Lagovska.
Director – DVIZHON @dvizhon
Creative producers – Ivan Frolov @ivfrolov, Olaa Zhyzhko @olaazh
Style – Olaa Zhyzhko
Makeup – Vadim Kravchenko
Hair – Julie Stets
Nail artist – Anastasiya Orlova @anastasiya_orlova92
Choreography – Alina Lagovskaya @bananaindahouse
Sound production:
Music, text, vocal – Mazhora @mazhora.music
Guitar, bass&drum – Shutka Vsevolod Pavlovich
Stewardess voice – Corie Jason
DOP – Sasha Bagaziy @dpbaga
1AC – Olexandr Starostenko
Gaffer – Anush Ahtarnia @anushshiravan
Light – Max Tolstoy
Focus puller – Olexandr Starostenko
Producers – Yuriy Dvizhon, Ivan Frolov
Art dep – lubegolube production
Cast:
Stewardess 1 – Volosova Veronika @nikachkaaaa
Stewardess 2 – Ira le @irairale
Stewardess 3 – Alina Lagovskaya @bananaindahouse
Pilot – Liza Mokhort
Passenger 1 – Jeniffer-Maria
Passenger 2 – Artem Boichuk
Passenger 3 – Vika Ermolenko @vik_ermolenko
Passenger 4 – Ivan Frolov
Casting – Olaa Zhyzhko @olaazh
Teasers edit – Artem Shapirenko @shapxo
Campaign edit – Pavlo Kovtun
Color – @colorist.lishchyna
VFX – @nativision
Technical Support – Garage Rental
Backstage video – Andrii Kaluhin
Special thanks to Anna Lu, Yelyzaveta Polych, Maks Sereda, and all FROLOV team