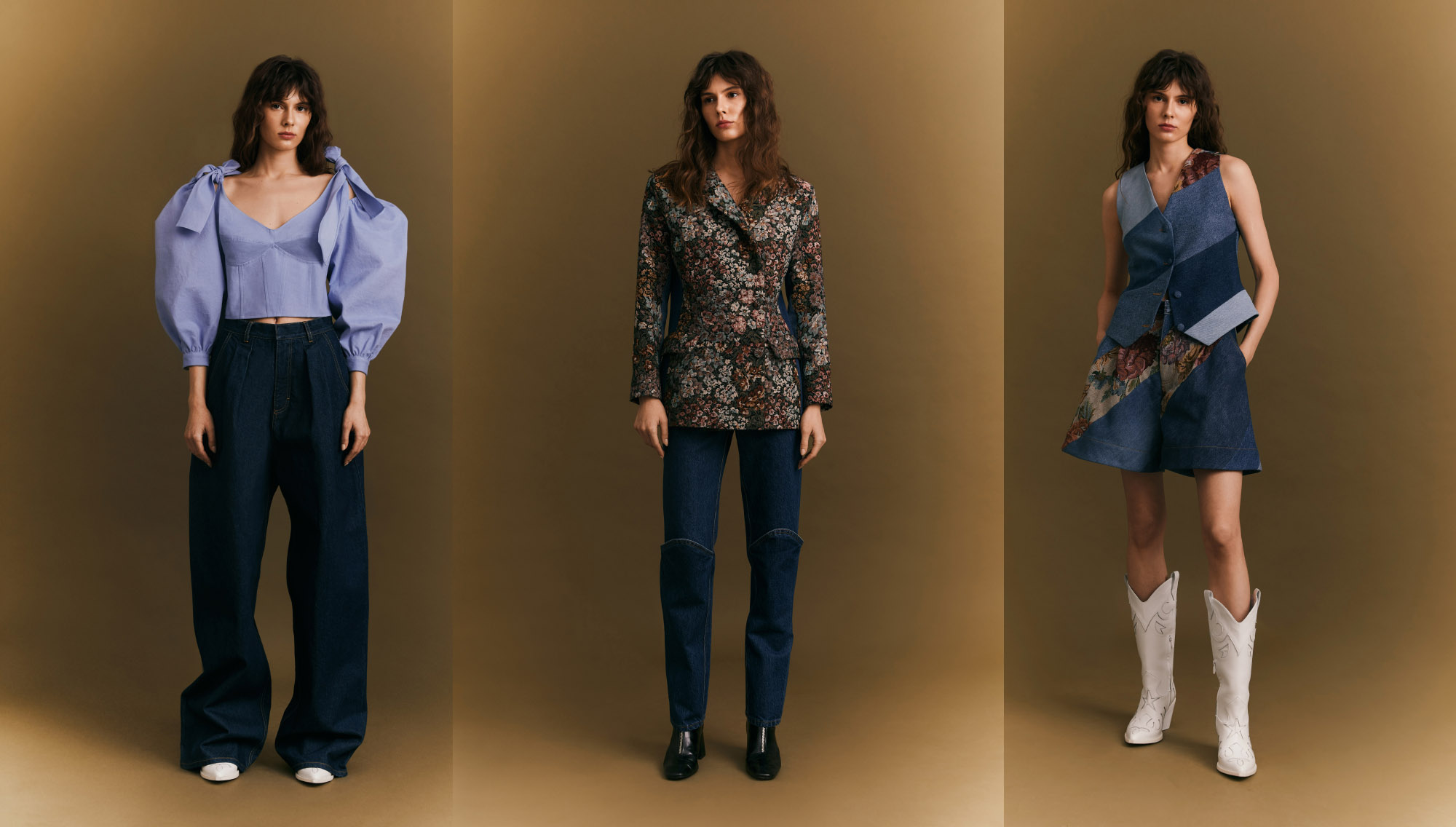 KSENIASCHNAIDER FW21-22

Ksenia Schnaider, the womenswear designer of KSENIASCHNAIDER, presents Fall-Winter 2021 collection cryptically entitled with
More and more we turn to symbols, such as emoji's to convey our thoughts and feelings. Contrary to popular opinion, we believe it's the immobilizing precision of a word's meaning that is the issue, not the willingness to simplify the reality.

To lift the curtain on the ambiguity of the selection, here are a few words from Ksenia Schnaider on the message:

– a white bird represents a seagull, such a key piece to creating an ambiance of a seaside
– waves for power 
– a planet for the feeling of connectedness to the whole planet you get when you are standing alone and looking towards the horizon
– and roses for romance
In the collection, the designer is introducing several new silhouettes, including Wader Jeans.
The jeans draw upon the look of wading boots, with a wide boot-like thigh-high detail placed over a skinny fit. Being both baggy and fitted on the hips, it offers everything you need from a pair of jeans – style, comfort, and a flattering look.

Additionally, in Fall-Winter 2021 Ksenia Schnaider continues to explore the intersection between sporty and delicate – this time turning to baggy 90's hip-hop clothes and seeing how they fit together with incredibly feminine voluminous sleeves and ribbons.

This season KSENIASCHNAIDER is mostly working with denim, jacquard, and jersey.