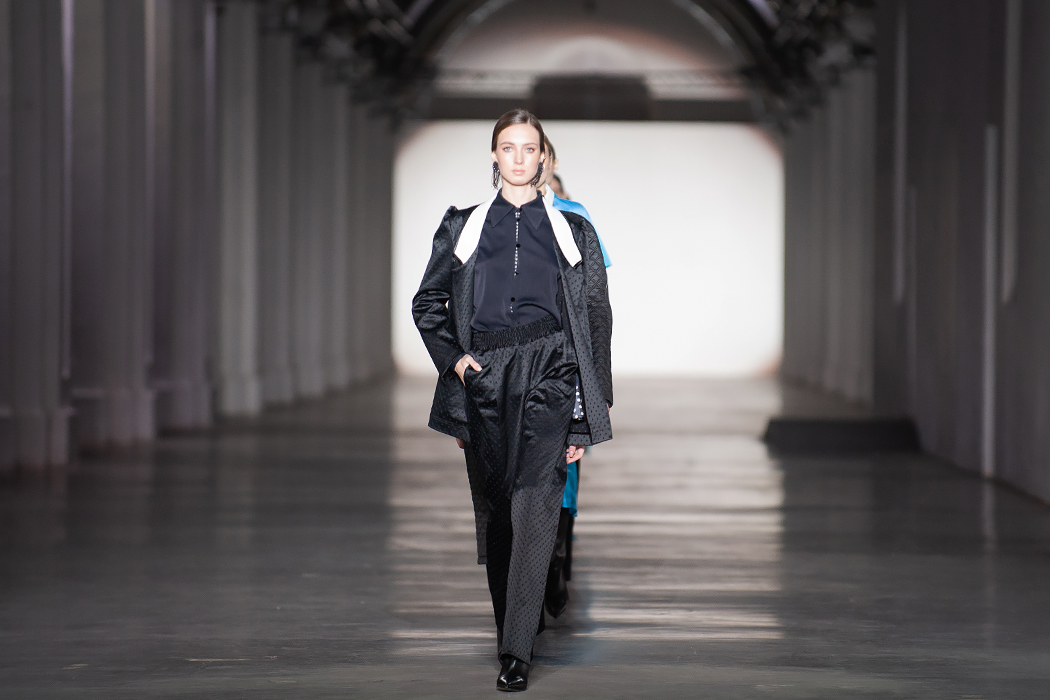 Kristina Laptso FW21-22
Kristina Laptso's new collection is a rethought of vintage images from her grandmother's chest, which has become a real muse for the designer. This is a woman of the 70's – strict but feminine, restrained but elegant and refined. The key elements of the collection were a checkered jacket, jacquard skirts, satin blouses, and accessories in the form of elegant, silk scarves.
Contrasting textures and multi-layered images, which are a characteristic feature of Kristina Laptso's brand, this time acquire a new sounding due to light airy textures and checkered wool.
The designer was also inspired by the author's paintings of impaired children, and fixed these unique works on silk scarves. Thanks to its unique colors and unusual color combinations, the paintings convey a very special, warm feeling, a state of tranquility. Such collaboration aims to bring even more true love and peace to people. Among the accessories in the collection, textured leather, velvet and embroidered with precious stones belts are dominant. Sharp collars decorated with ornaments resembling a pastor's tie help to complete the image.