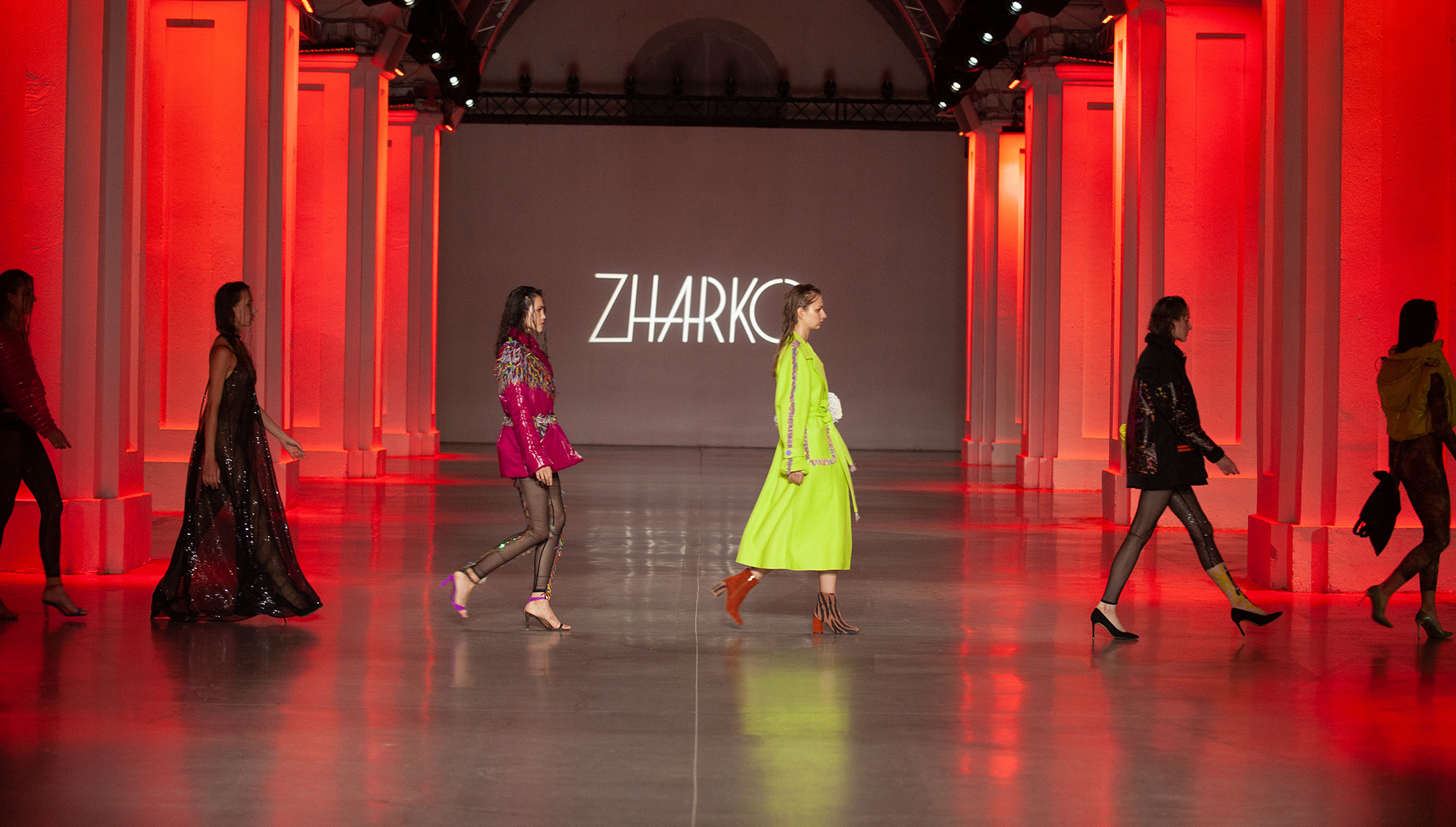 Fresh Fashion: ZHARKO «Color boom»
The new Zharko "Color boom" collection is an explosion of colour, a combination of brightness and bravery. According to Kateryna Zharikova, clothes should emphasize the main features of their owner with a mix of colour and texture. The collection includes a whole palette of fashionable shades of the new season: fuchsia, rich lime, blue electrician, orange, purple. A combination of different textures is used – glitter, sequins, boucle, cape fabrics, transparent net. The highlight of the collection is the logo – colourful spots of paint. The print can be seen in outerwear, in the decoration of bags and tops.
The designer offers down jackets typical of delirium in juicy saturated shades, with ornaments and prints. The Zharko brand supports sustainability, paying great attention to the quality of things, with concern for human safety and the environment. The bags in the collection are made by reusing denim.
The New Generation of Fashion project is supported by the Ukrainian Cultural Foundation.