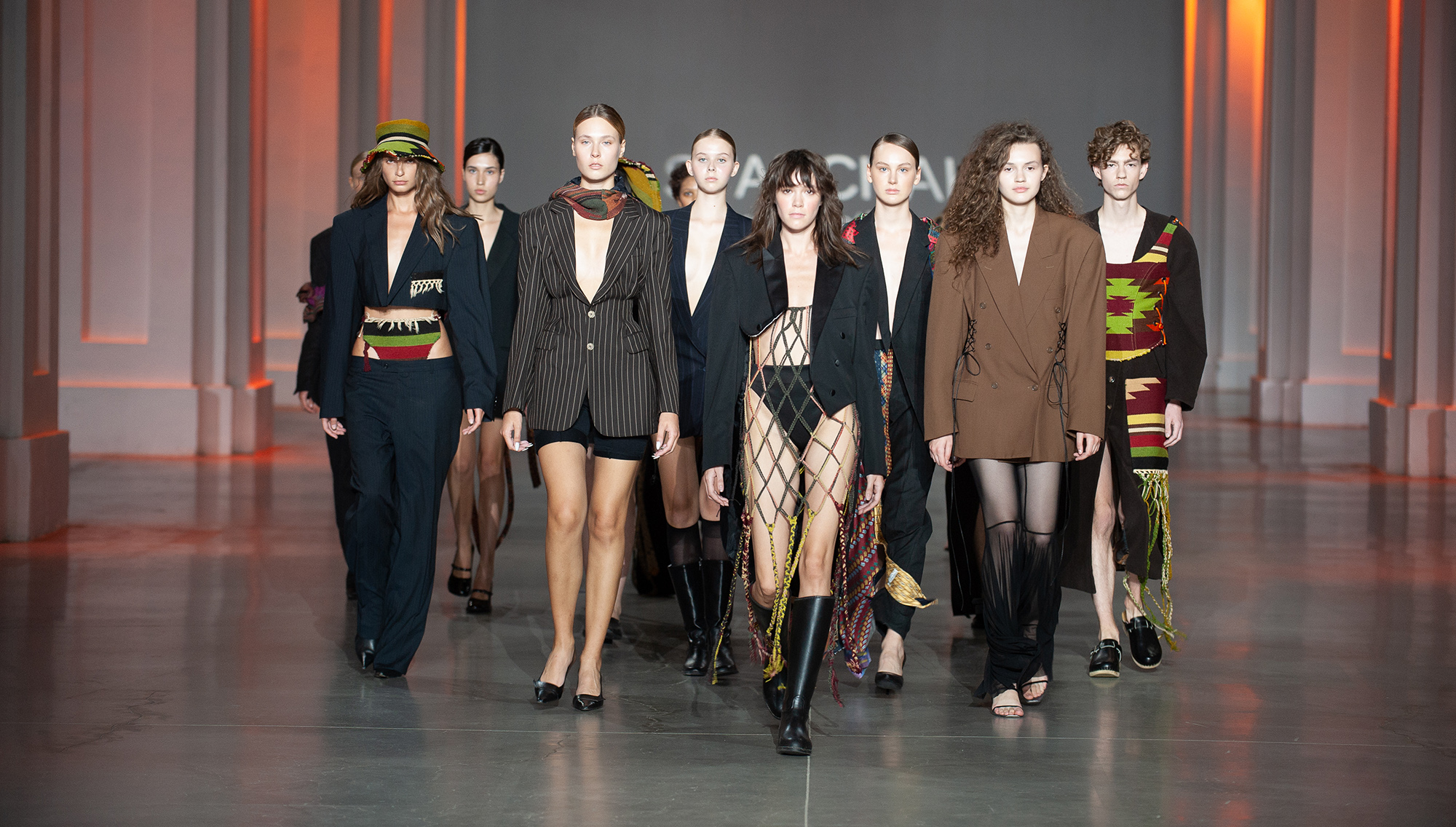 Fresh Fashion: STARCHAK NoSS22
Hutsul carpets, motley ties, and macramé dresses on UFW catwalk
The designer presented the "DRIMÓTA" performance. The special spirit of parents` home impelled the creation of the new collection. It is based on ethnics and modern interpretation: a combination of Hutsul carpets and strict suits, quaint ties and business pants, casual androgyny and pronounced masculinity. Remarkably, every carpet has its story. For instance, one of them was used to… cover potatoes! The artist turned each item, befell by similar fate, into the knotting in the macramé technique. That is how the "carpet – dress" transformation arose. The designer continues working with upcycling and architecting, making new senses for the clothing with history. Only materials with all-natural fabric content – wool, viscose, and cotton – are used for the makeover. The colour palette choice is driven by nostalgia and vivid memories: black, grey, and chocolate-brown complement vibrant shades of woollen carpets and silky ties. All DRIMÓTA items have no gender.