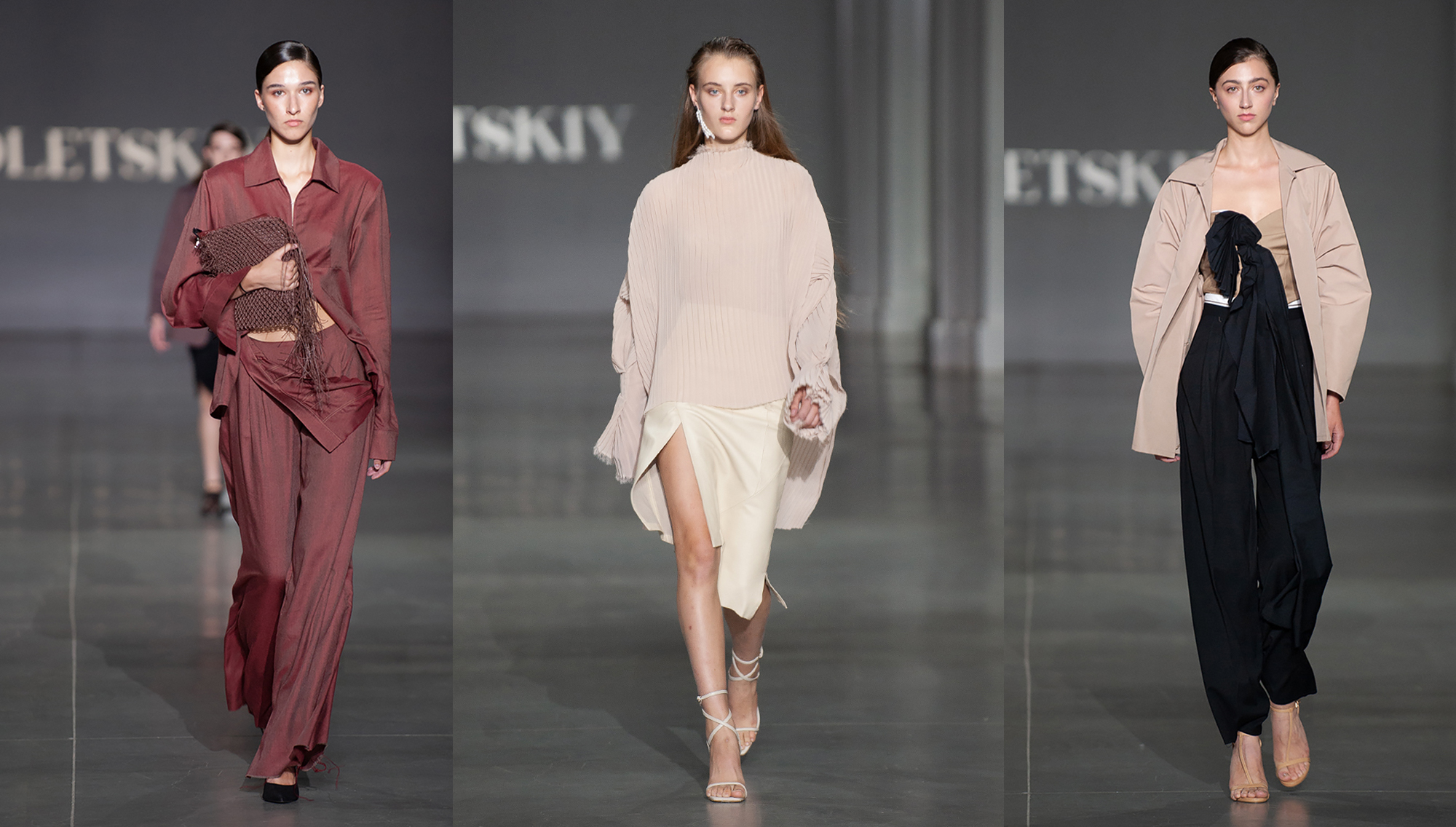 Fresh Fashion: SIDLETSKIY
The new collection of the Sildetskiy brand representes a strong and independent woman that retains traditions and confidently brings history in modernity. And the main idea is that the modernity can not be created without the soil of history. Traditionally, a designer applies folk-crafts is weaving, embroidery and key interlacing. The basic highlight of clothing is a deconstructive form that underlines the grandeur of a woman. Sidletskiy uses natural materials of white, suckling, black, claret and brown melange colours only. Among the models of the collection, a designer offers outerwear with accentual shoulders, dresses and skirts that impeccably will complement a cloak-room of each woman.
The New Generation of Fashion project is supported by the Ukrainian Cultural Foundation.