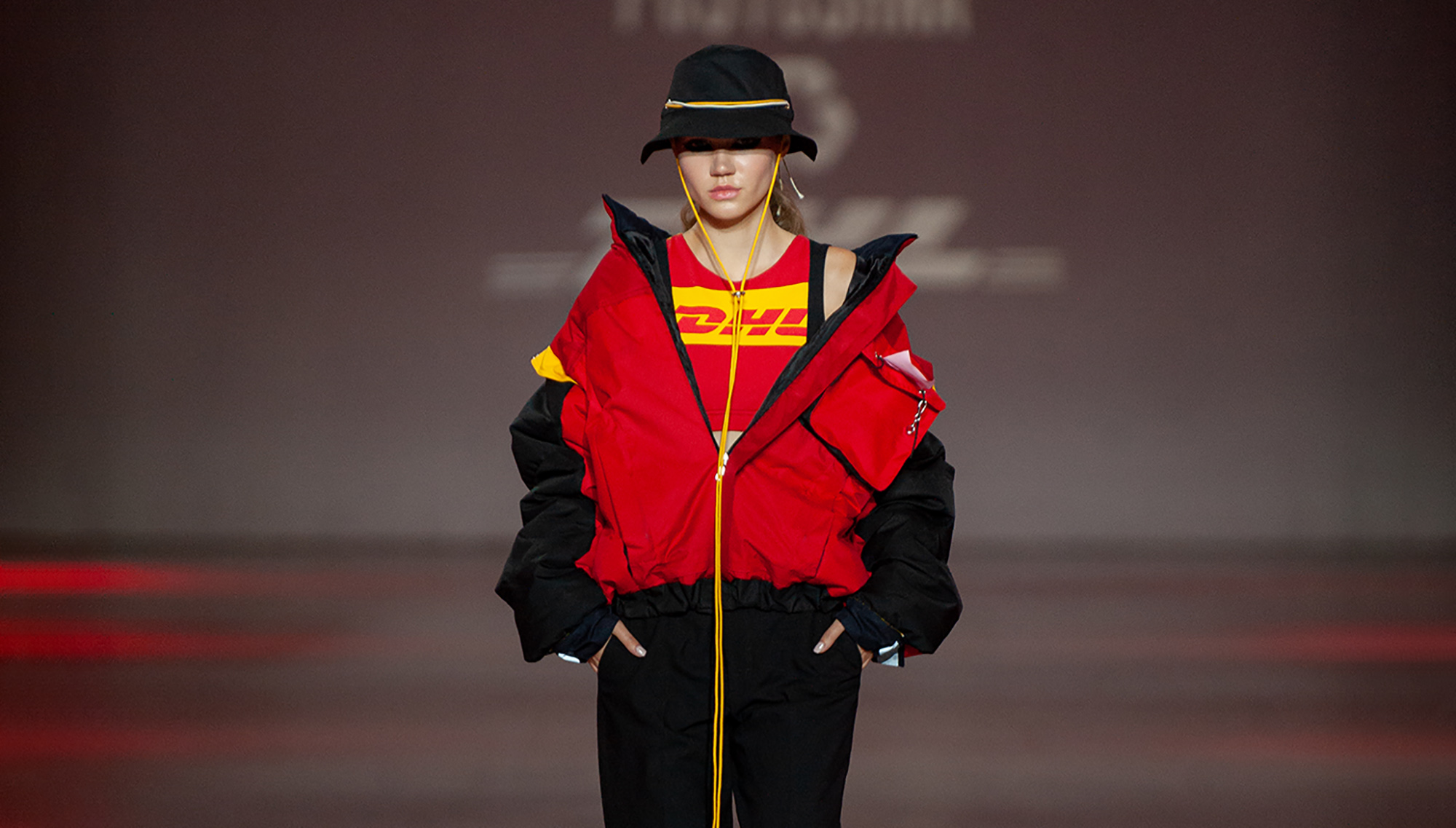 Fresh Fashion: POSTUSHNA "GO CIRCLE"
Let's close the circle of corporate upcycling!
Yulia Postushna's new capsule collection "Go Circle" is the result of DHL & POSTUSHA collaboration. The collection was created from a DHL uniform that was in use – both fabric and accessories – to minimize waste. Each thing in the wardrobe carries the mood of city life: fast, dynamic and contrasting.DHL Express Ukraine constantly promotes the principles of sustainability, in particular – corporate upcycling. Used things should not become another factor of environmental pollution.
The purpose of Yulia Postushna's cooperation with DHL is not only to create a new product on the basis of the existing one, but also to develop a functioning cycle, where all processes will have a circular production system. "Circular fashion is a kind of reboot for the environment. We allow the planet to rest from a pile of waste. It may sound too ambitious but it is a chance to restore the balance between nature and a human" – said Yulia Postushna.
The New Generation of Fashion project is supported by the Ukrainian Cultural Foundation.