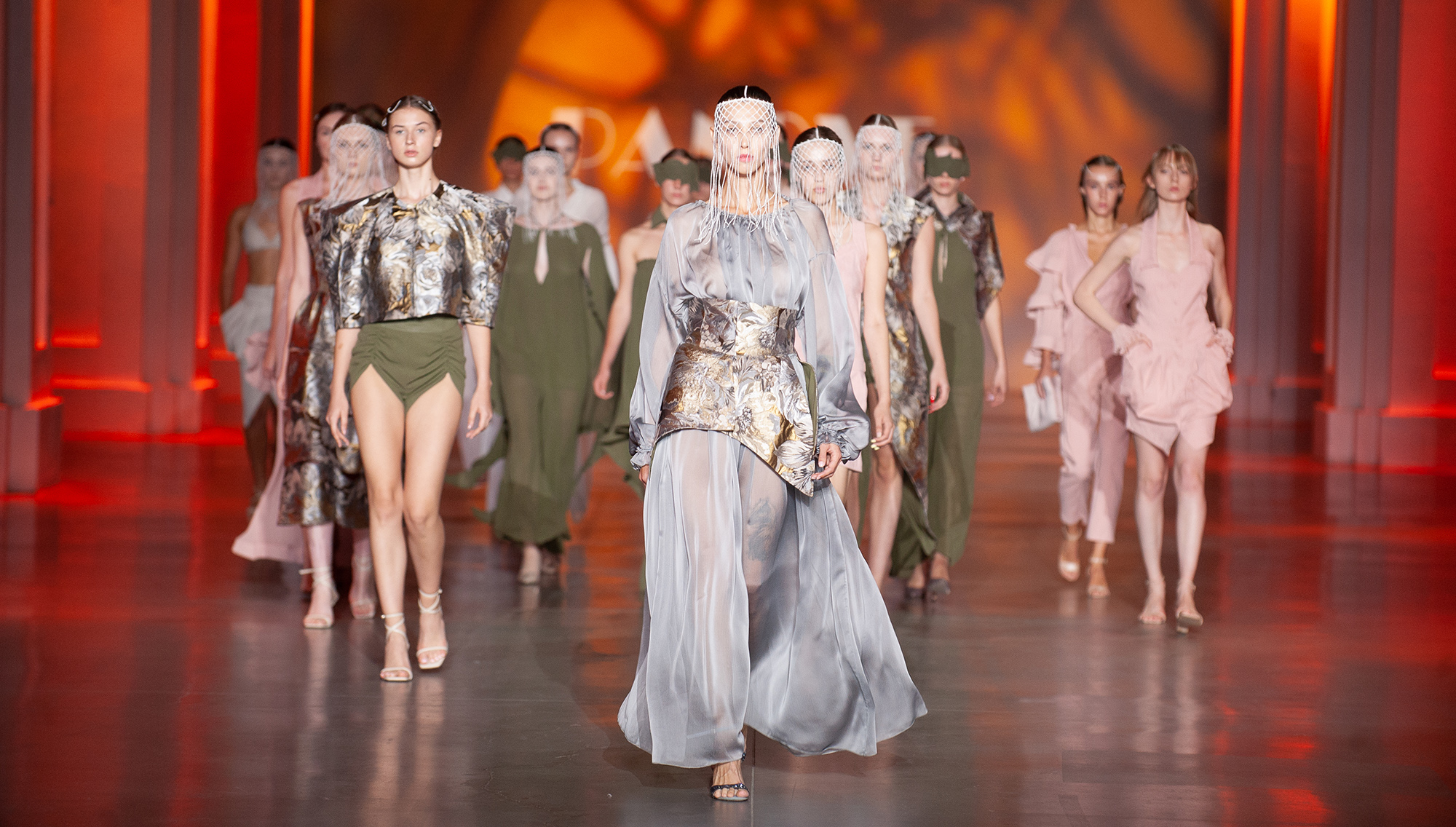 Fresh Fashion: PANOVE SS22
In the collection called "Sensuality", designers present new silhouettes and shapes – as codes for the interpretation of sensuality in the context of a more useful wardrobe. The collection is created for women of different figures, in particular there are oversize models, to which the brand traditionally pays attention. Asymmetrical dresses and tunics can be worn in several ways due to the design features and thoughtful details that are easily regulated.
The elegant functionality of chiffon pleats creates a feeling of casual grace and lightness, symbolizes the confidence of a woman who is not afraid to show her sensuality. The desire to enjoy one's body is guessed through the thin marquise, and the noble jacquard in gold and silver supports the rhetoric of women's liberation from everyday life. Short dresses, blouses, powder jacquard and organic hemp tops refer to the hot summer days and demonstrate the game between openness and restraint.
The New Generation of Fashion project is supported by the Ukrainian Cultural Foundation.