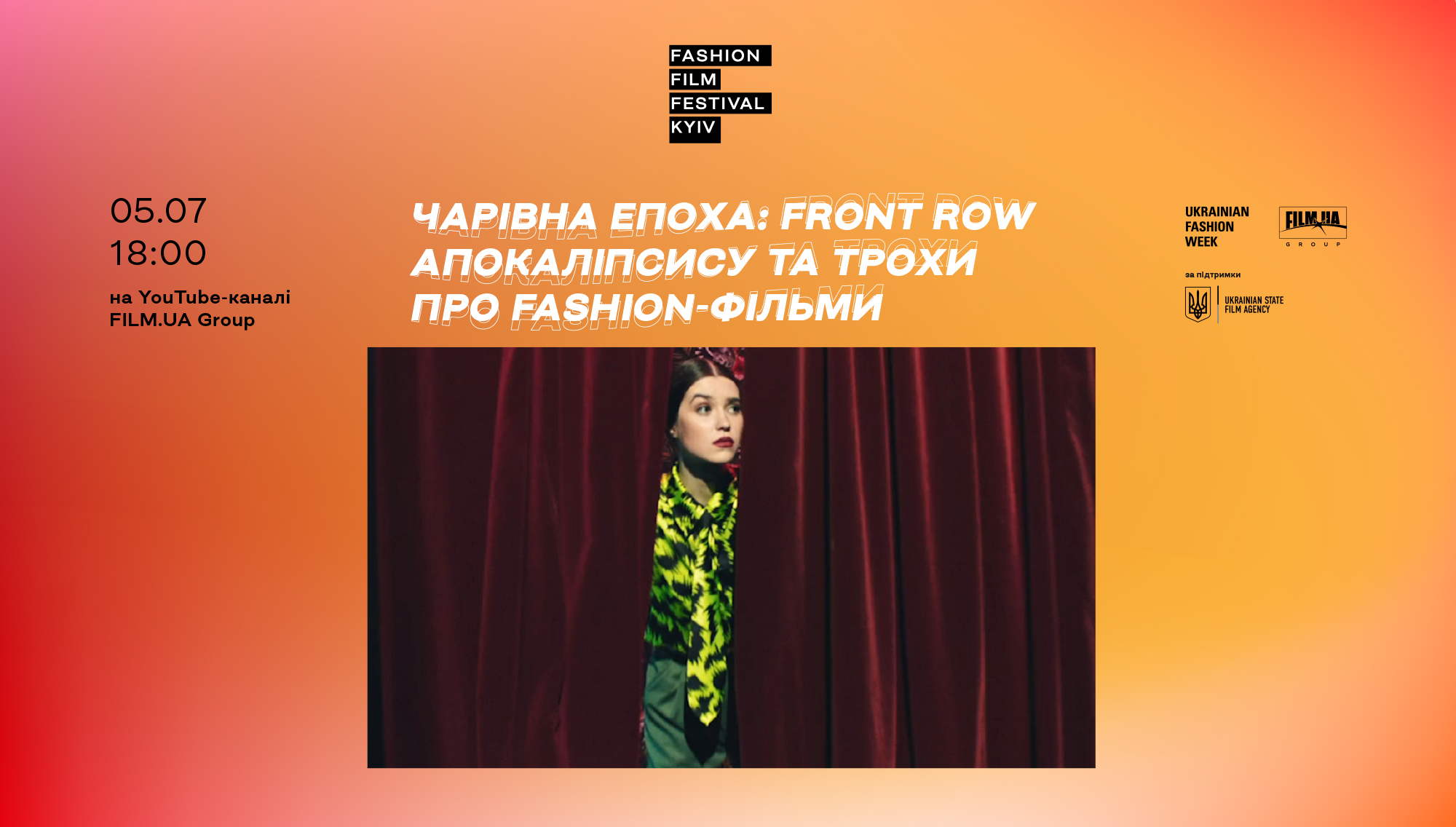 FFFK 2021: lecture by Petro Mamchych
Fashion Film Festival Kyiv 2021 begins the festival's curriculum with a lecture by FFFK program director and jury member of international fashion film festivals Petro Mamchych: "Magic Age: front row of the apocalypse and a bit about fashion films."
During the lecture you will learn:
• what is the peculiarity and originality of fashion films;
• why they exist today;
• how this genre has changed over the last few years;
• how the genre responds to the challenges of time.
The global picture of the world is constantly changing and fashion cinema is not left out. Who is pushing it forward and is there a place for such content creators in the future? Let's try to understand during the lecture.
The lecture will take place on July 5 at 18:00 on the YouTube channel FILM.UA Group
The moderator of the lecture is Oksana Shubina, head of the press service of the Fashion Film Festival Kyiv.
The organizers of the Festival are FILM.UA and Ukrainian Fashion Week.
Fashion Film Festival Kyiv 2021 is supported by the Ukrainian State Film Agency.