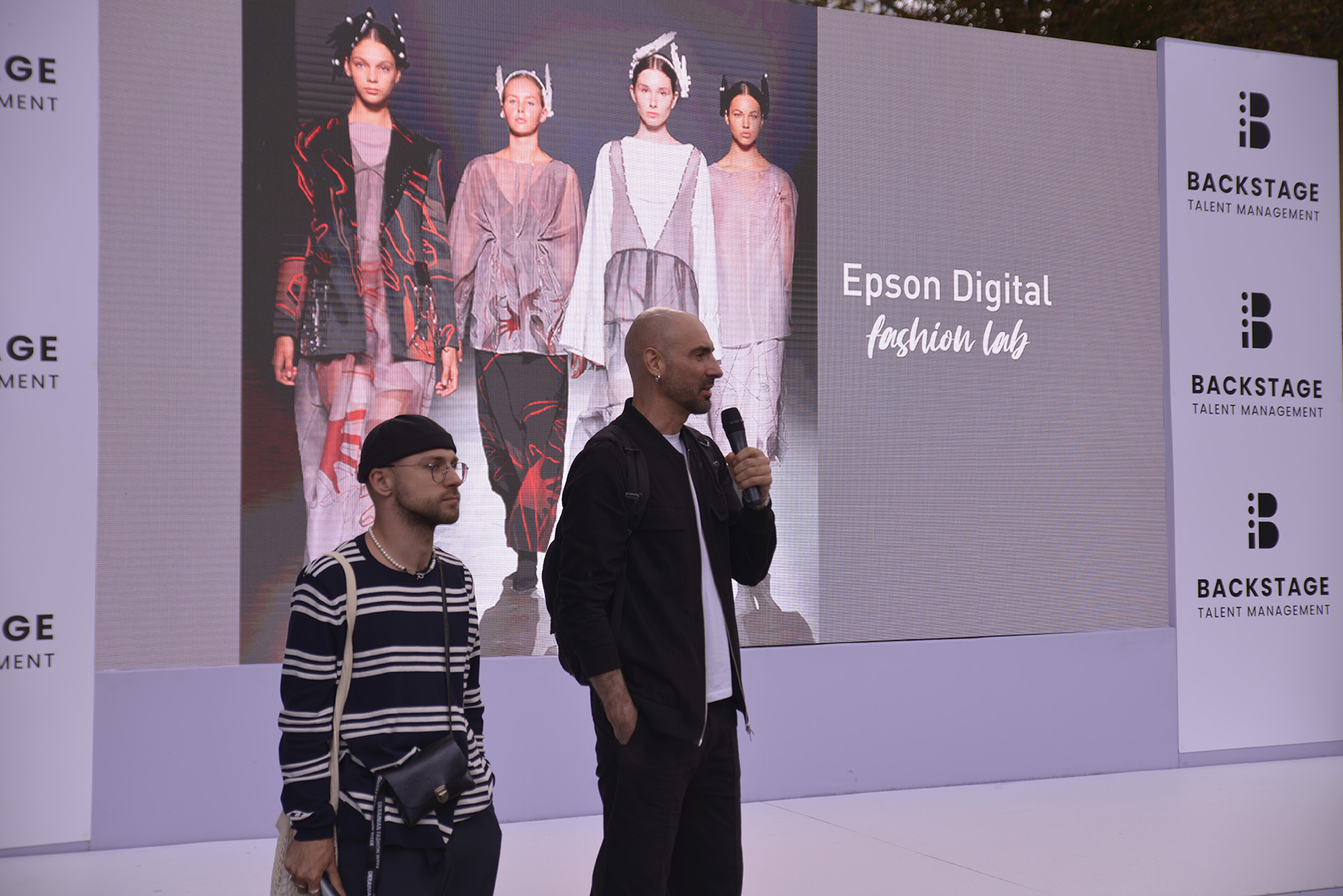 Epson Digital Fashion Lab: a leap into the fashion industry
On 5th September 2021, Epson together with Ukrainian Fashion Week opened a unique project – Epson Digital Fashion Lab. This is an educational project aimed to help young and yet unknown designers to create their first full collection with the help of modern textile printing technologies.
Epson together with Ukrainian Fashion Week announced the launch of the Epson Digital Fashion Lab project. The educational project was created for Ukrainian yet unknown designers, beginners in the fashion industry, senior students and graduates of specialized educational institutions from all over Ukraine. The main goal is to provide young designers with the information they need to start their careers in the fashion industry and help them create their first clothing or accessories collection. Participants will present their works at the Ukrainian Fashion Week in February 2022.
Iryna Danylevska, co-founder and head of the organizing committee of Ukrainian Fashion Week, comments: "A previous project of the company called Epson Digital Fashion has already opened many new names in the Ukrainian fashion world. Almost all contestants after the final of the competition continue to present new collections and broadcast their vision of fashion trends. The new educational project Epson Digital Fashion Lab will not only help designers to create their first collection but will also allow them to gain the necessary knowledge and prepare them for the world of fashion. This year we expect to see among the participants those who will run the fashion trends in the nearest future".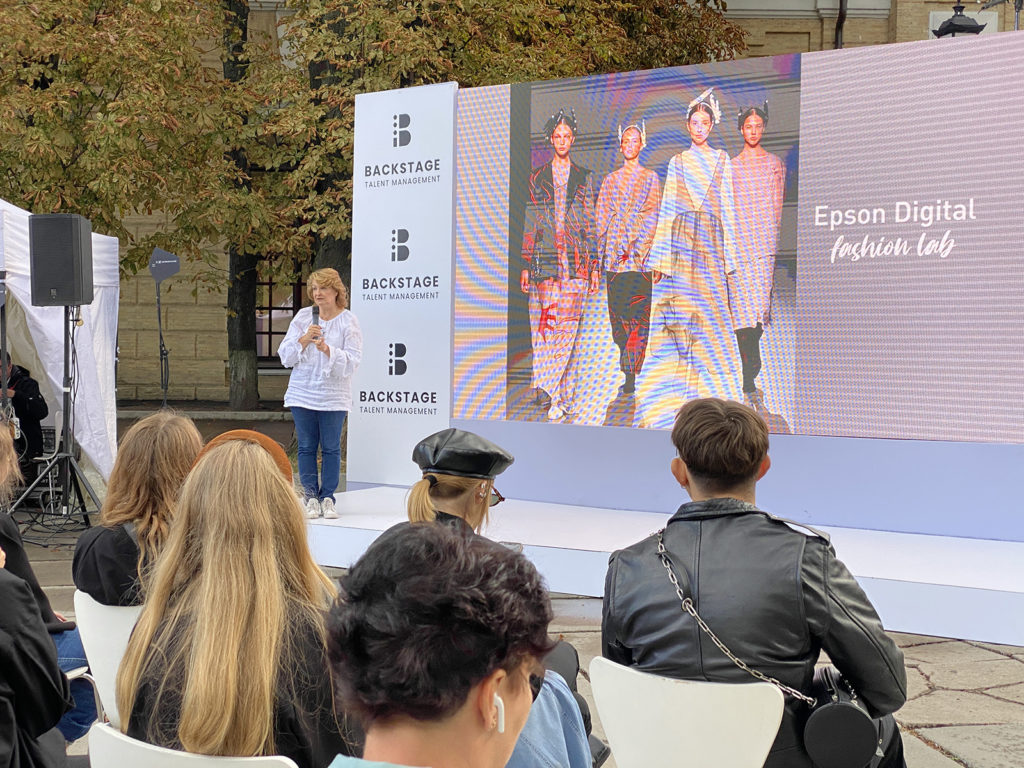 Participants will learn to develop collections under their own brand, gain knowledge of marketing, legal aspects and learn how to promote newly created collections.
Kyrylo Kharitontsev, the creative curator of the Epson Digital Fashion Lab project, founder of the KIR KHARTLEY brand, mentions: "Creative thinking, talent and minimal professional skills are all you need to become a member of the Epson Digital Fashion Lab. Specialists will take care of other things so that young designers with the support and experience of professionals can make a really high-quality product and start real work on creating their own successful brands".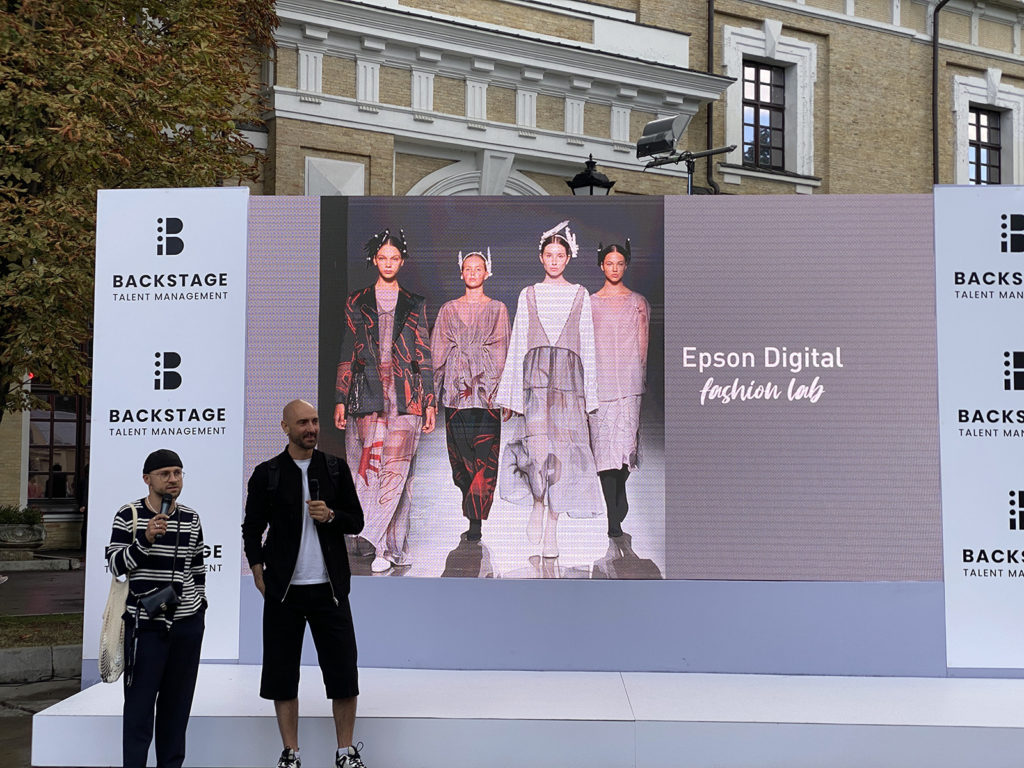 The training starts on 25th September. The total number of project participants is 20 designers. The project consists of 4 stages:
• 6 – 25 September 2021 – selection of participants for the training program;
• 25 September – 15 November 2021 – educational part, which includes both theory and practical acquaintance with modern technologies of printing on fabric and other materials;
• 15 November – 20 January 2022 – printing materials on Epson printers and sewing of the collections;
• February 2022 – the final show and presentation of the collections of the project participants within the Ukrainian Fashion Week.
Volodymyr Podolyan, a leading lecturer at the Epson Digital Fashion Lab project, the founder of the PODOLYAN brand, comments: "Our main task as teachers and curators is to make the process of developing beginners' collections as effective and comfortable as possible. I hope that participation in the project will inspire young designers to go beyond the ordinary and make them one step closer to the dream".
The project provides acquaintance with modern digital technologies of printed materials for the further creation of collections. Project participants will have practical classes on the fabrics and other materials` production by digital printing RPK "Seventh Heaven".
Yulia Sokolova, marketing manager of the "Epson Europe B.V." representative office in Ukraine, comments: "Epson Digital Fashion Lab is, first of all, an educational project that should teach novice designers to use new digital printing technologies to create unique looks. We strive to familiarize everyone with printers for the fast creation of fabrics with a unique ornament or pattern. We know that designers earlier used to go to other countries to select and create printed materials. Epson widescreen printers are now available in Ukraine for printing on a variety of materials. We strive to teach a new generation of Ukrainian designers to work with them and to use their time and finances effectively".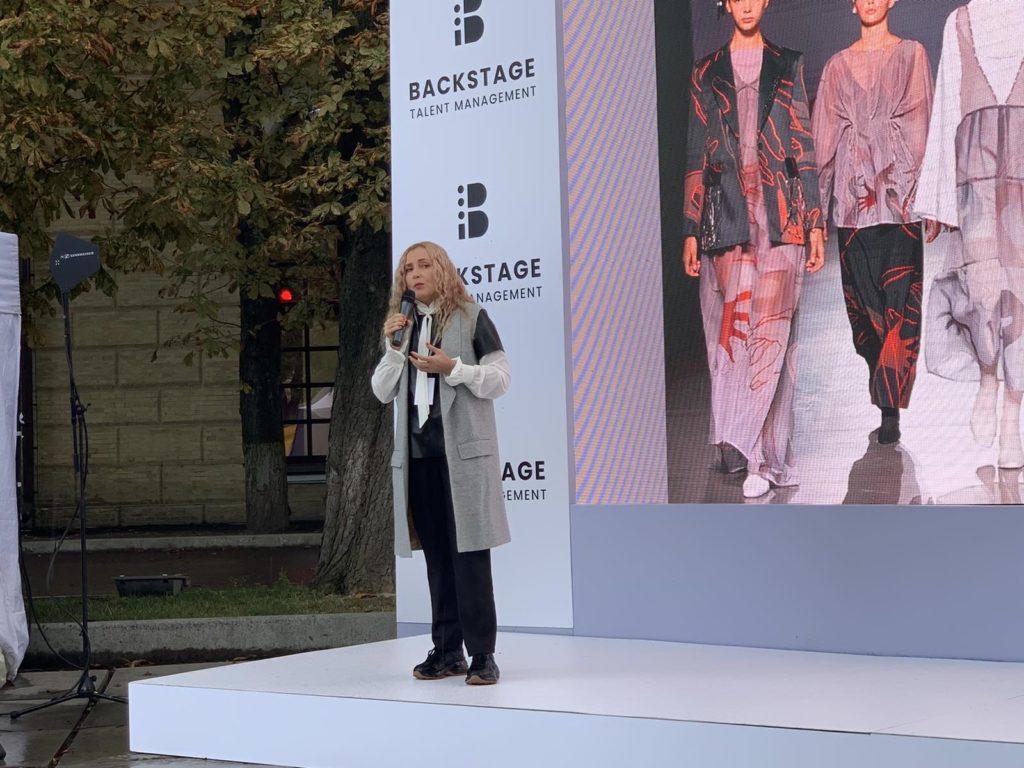 To participate in the Epson Digital Fashion Lab, fill the registration form by the link >>.  After 15th September 2021, participants will be contacted for an individual interview and selection.