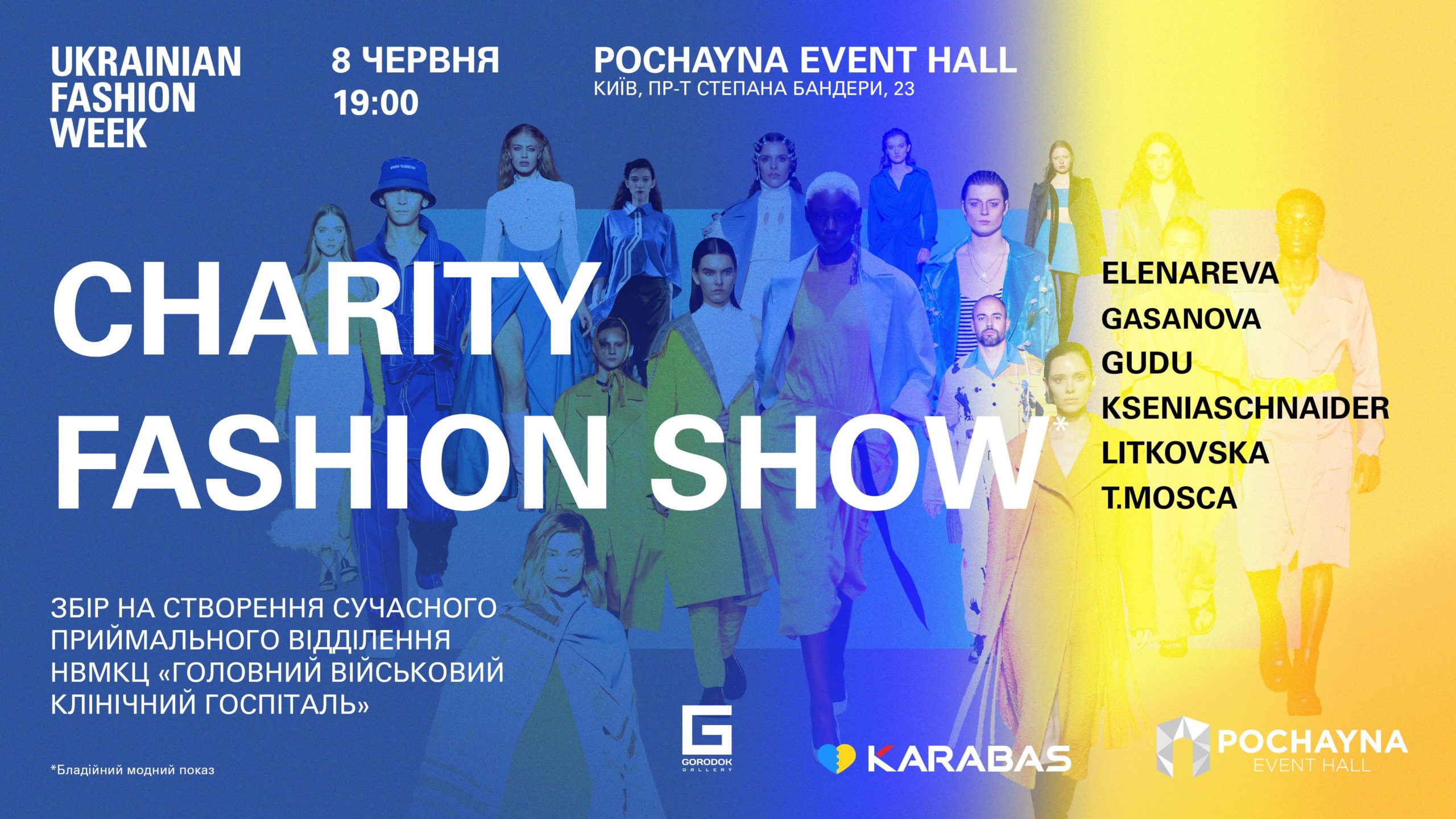 On June 8th, a charity fashion show featuring Ukrainian brands ELENAREVA, GASANOVA, GUDU, KSENIASCHNAIDER, LITKOVSKA, and T.MOSCA will take place at Pochayna Event Hall. The show is initiated by Ukrainian Fashion Week.
"Ukrainian designers are an example of our resilience, confidence in the future, and belief in victory. Our designers are symbols of Ukrainian talent. Today, they create their collections amidst the sounds of explosions and air sirens. Today, they sew silk dresses and military fatigues and make high-heeled shoes and military boots. The whole world admires them, and they remind the world of the need to support Ukraine," says Iryna Danylevska, founder and CEO of Ukrainian Fashion Week.
Guests of the show will have the opportunity to see creations from six leading Ukrainian brands that captivate the top professionals of the global fashion industry in Milan, Paris, London, and New York.
During the event, an exclusively provided dress by the brand PASKAL will be available for purchase.
All proceeds from ticket sales will be allocated to the establishment of an urgent admission department at the Main Military Clinical Hospital of the National Military Medical Clinical Center.
Tickets for the show can be purchased at the following link.
During the war, Ukrainian Fashion Week prepared and held 14 shows and other professional events for 53 Ukrainian brands as part of the global "Support Ukrainian Fashion" initiative abroad. This will be the first fashion event supported by UFW in Kyiv during the full-scale invasion.
We have come together to transform beauty into support!