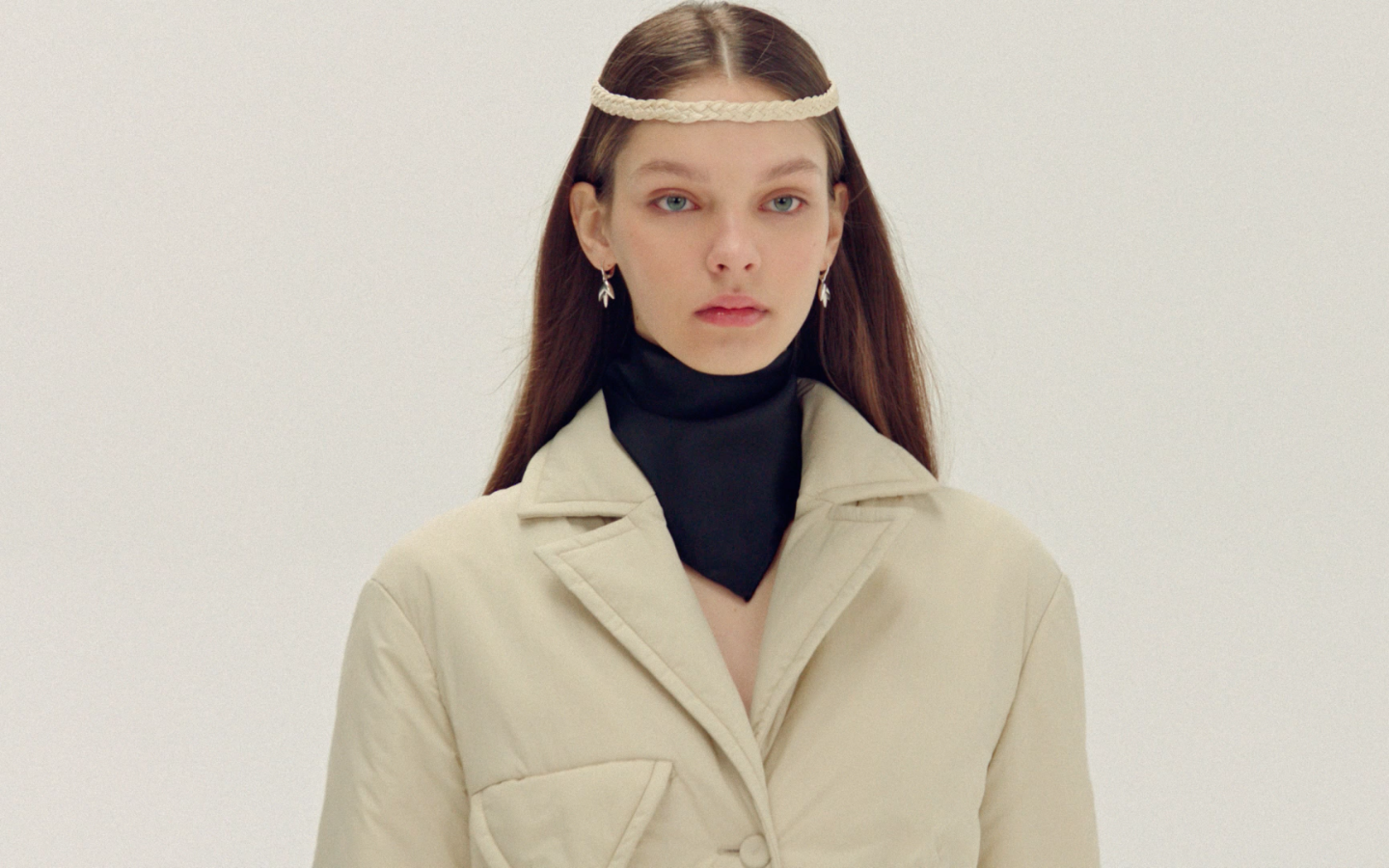 BEVZA FW21. Chapter N
Ukrainian brand BEVZA presented the collection within the NYFW.
Svitlana Bevza continues to share its Ukrainian cultural heritage and values through collections and for FW21, the brand has taken a key figure in Ukrainian history – regent /knyahynya/ Olga (c.890–925–969). Also known as Olga of Kyiv, she ruled the country strongly in the 10th century, when women's rights were not considered. Possessing a tremendous ability for strategic ideation and forward thinking actions, Olga was an exemplary prototype for the modern woman. The Fall 2021 collection represents unique feminine power. It's not about equality, it's about the fact that in addition to stunning female beauty, women possess courage and strength. Being the core muse for the collection, the headdress of regent /knyahynya/ Olga was taken as the basis for developing the specific cut of the balaclava – a key piece of the collection. One of the key symbols of the new collection is spikelets, here they mean that all the harvest you get also begins from the blank sheet of paper and the new chapter. The designer believes that the symbolism of the spikelet as something good, and what we get in the end, about the power and efforts that we will apply.
BEVZA keeps implementing ecological technologies and recycled materials in their collections. Therefore, the melange cape is made of recycled plastic bottles, hand-knitted vests are upcycled from the fabrics of BEVZA's previous collections. The "Fur" coat is made of technical hemp that is grown and produced in Ukraine. The main shape basis of this collection is a triangle that refers to 'khustka' (traditional Ukrainian cloth) which is shown in triangle shapes of front pockets, front cuts of jackets. It also forms the belt bag, skirts and knitted capes.
The key theme in the runway soundtrack is the globally well-known folk song 'Shchedryk' written by Ukrainian composer Mykola Leontovych in 1916.
Video: Director Igor Stekolenko, Art Director Svitlana Bevza, Producer Marta Rodionova, Operator Volodymyr Shkliarevskyy, Music Nastia Vogan, Make up Svitlana Rymakova, Hair Pavel Lotnik
Photo: Anton Kulakowskiy