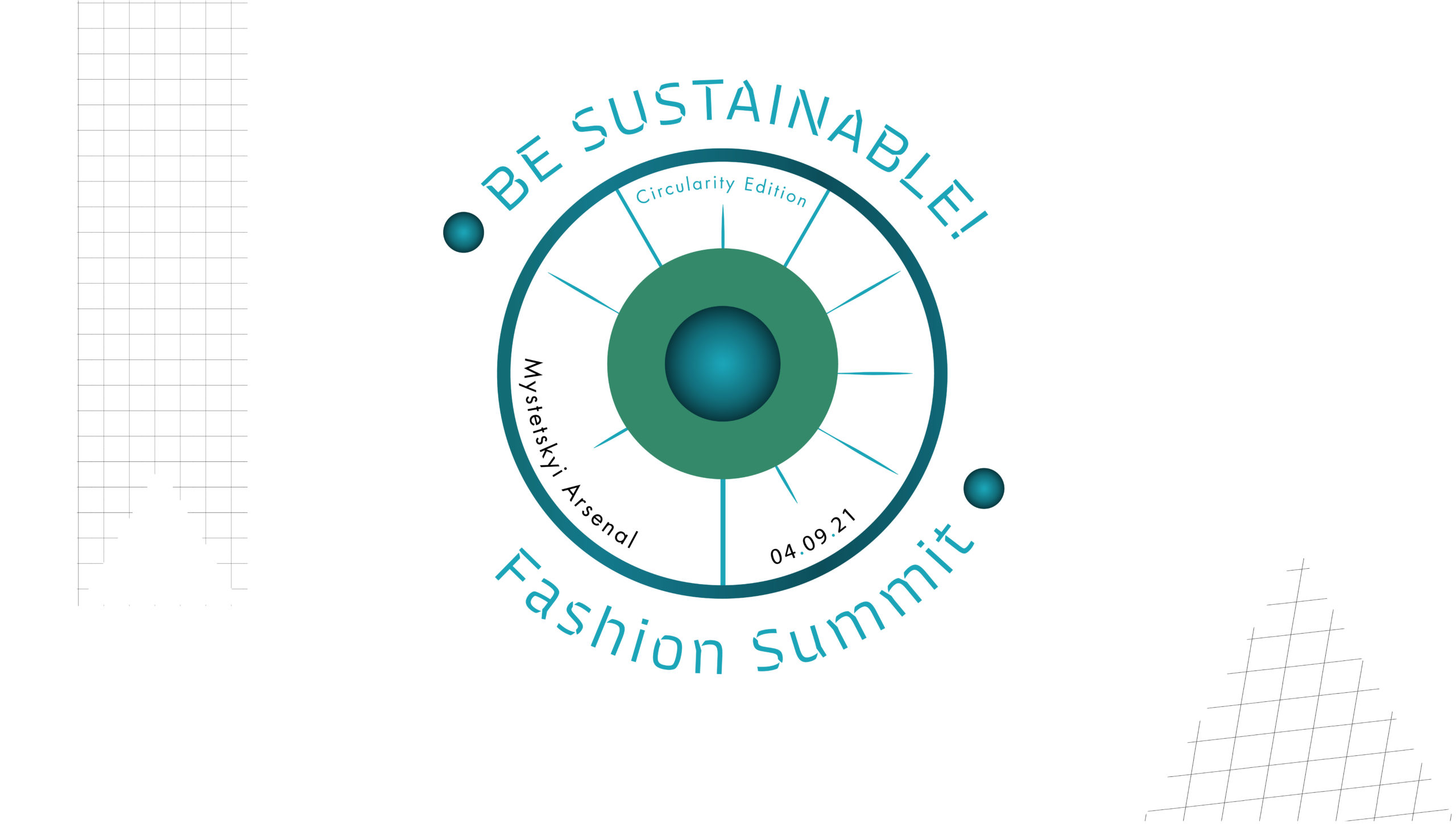 BE SUSTAINABLE! Fashion Summit will take place in Ukraine for the fourth time
On 4th September, 2021 during Ukrainian Fashion Week noseason sept 2021, the 4th BE SUSTAINABLE! Fashion Summit will take place, the summit dedicated to the development of sustainable fashion in Ukraine will be held online and offline.
The theme of the fourth BE SUSTAINABLE! Fashion Summit – Circularity and Circular Fashion. Approaches, challenges and perspectives.
The goal of the conference is to present successful global cases and reveal the key areas for the successful transformation of the industry:
• circular fashion – approaches to rethinking the production and consumption of a fashionable product;
• circular production – challenges in resource conservation and technological development;
• circular collaborations – perspectives of cross-disciplinary projects.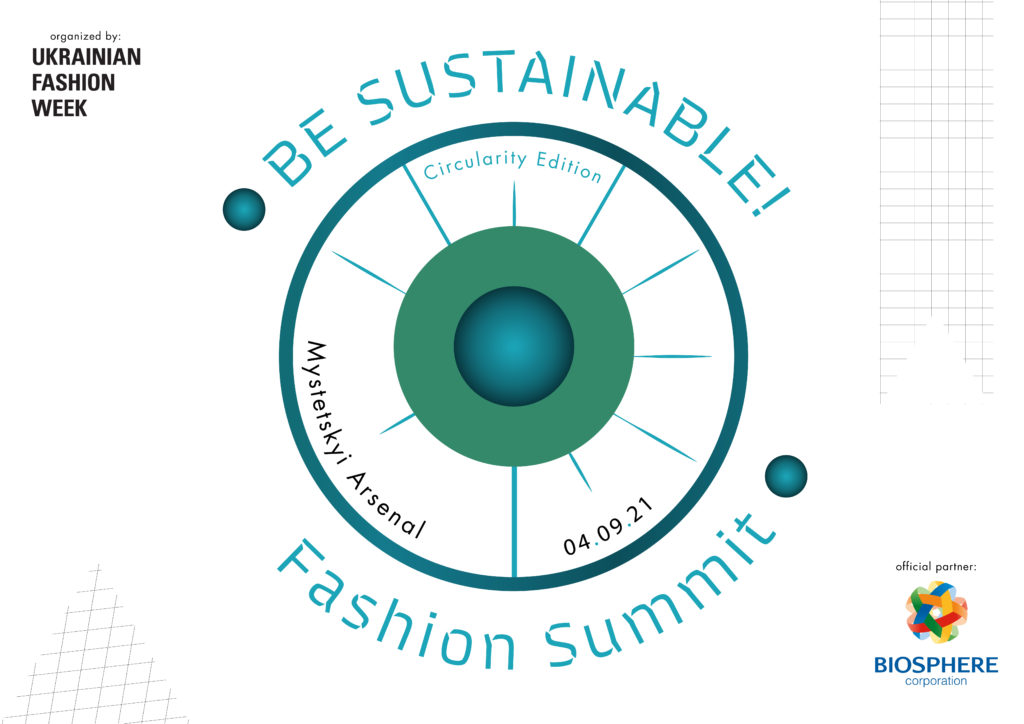 Invited speakers are Marta Marques, Founder of Marques Almeida, Orsola de Castro, Founder and Creative Director of Fashion Revolution, Kerry Murphy, Founder of The Fabricant, Alex Macintosh, Managing Director Christopher Raeburn, Elena Frolyak, Head of ICTV Information Service, Yulia Kusher, Commercial Director of the plant of lab grown diamonds – Alkor-D, Oksana Tkachuk – Global Marketing Director of the Household Division of the "Biosphere" Corporation, Yuri Golyanych – General Manager of the Household and Recycling Business at "Biosphere" Corporation.
The moderator of the summit is Daria Marusik, co-founder and ideologist of the project BE SUSTAINABLE! Fashion Summit.
Partner of BE SUSTAINABLE! The Fashion Summit will be Biosphere Corporation, demonstrating its support for the thesis that fashion and industrial production can be equally sustainable.
HEALTH & FOOD Kyiv – partner of Be Sustainable! Fashion Summit on balanced nutrition. The Health and Food team will take care of the summit guests this season.
Speakers will cover current topics of circular fashion and its local application to create a responsible industry of the future.
Stream of BE SUSTAINABLE! Fashion Summit will be free at Ukrainian Fashion Week media resources.
Attendance of the summit is free, by prior registration at the link.
Follow the detailed announcements of the summit program on our social networks:
Facebook: https://www.facebook.com/besustainable.official
Instagram: @besustainable_official