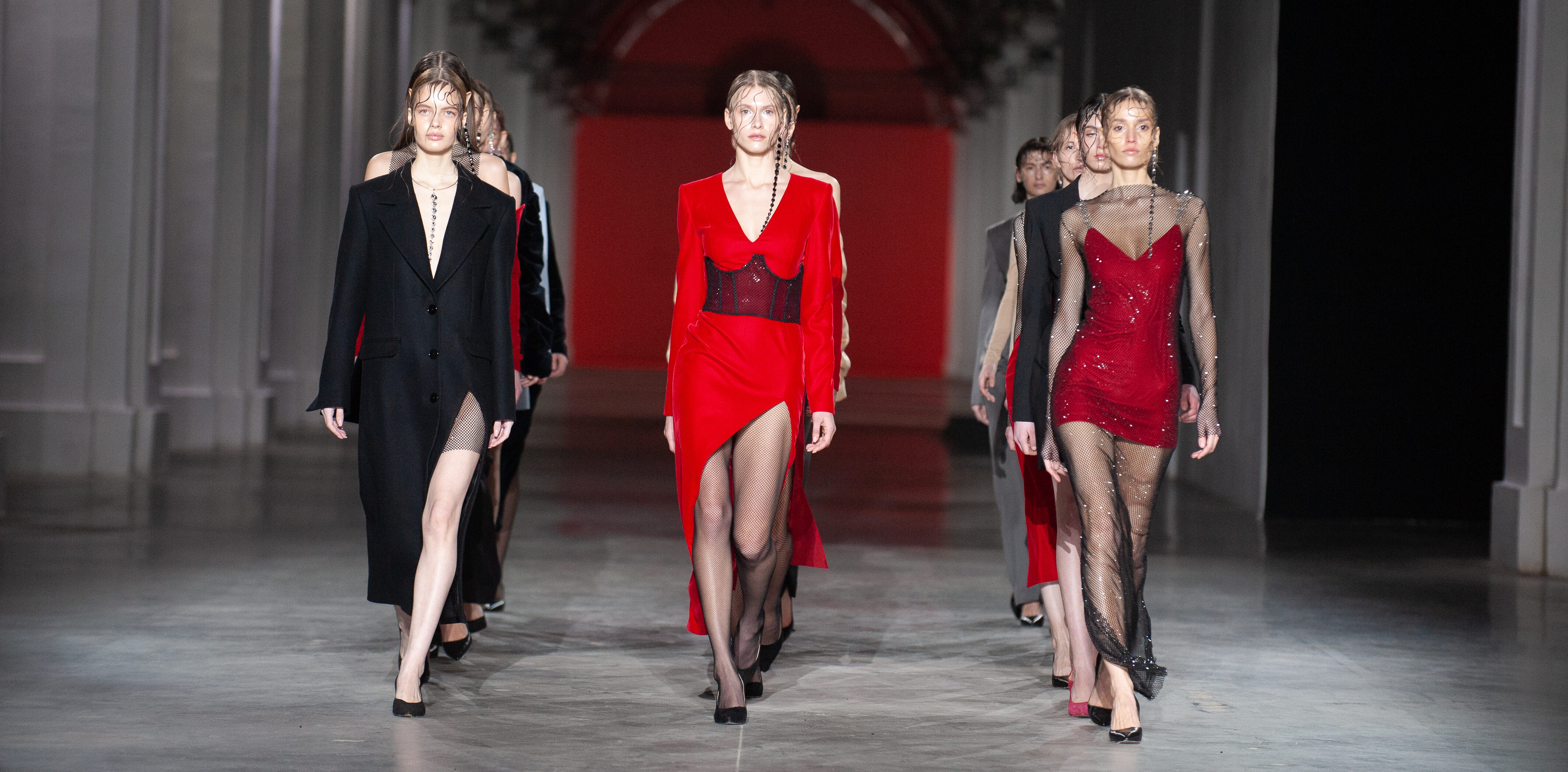 Arutiunova FW21-22 Collection
In the new FW 21/22 collection Anna Arutiunova, brand's designer, stays devoted to her passion for dance.
Revealing looks of the dancers and classical suits of their impresarios, images of artists and extravagant guests of Parisian cabarets of the end of 19th – the beginning of 20th century became the main inspiration of this collection.
Poufs on the bombers refer to armchairs and sofas in clubs and the combination of chains and crystals – to some luxurious chandeliers.
The main colours of the collection: black, red, blue, olive, and additional – milky and couple shades of beige – are objectified in velvet, wool, knitted fabric and rhinestoned net.
Feminine mini and midi length dresses, corsets, elegant pantsuits and suits with skirts, bombers, bodies and coat are presented in this collection. Designer makes an emphasis on feminine style with the help of jewelry and gorgeous accessories: chockers and long earrings.
Brand as usual pays a lot of attention to decorative elements – chains, crystals of different size, fringe and rhinestones grace most of the evening looks.