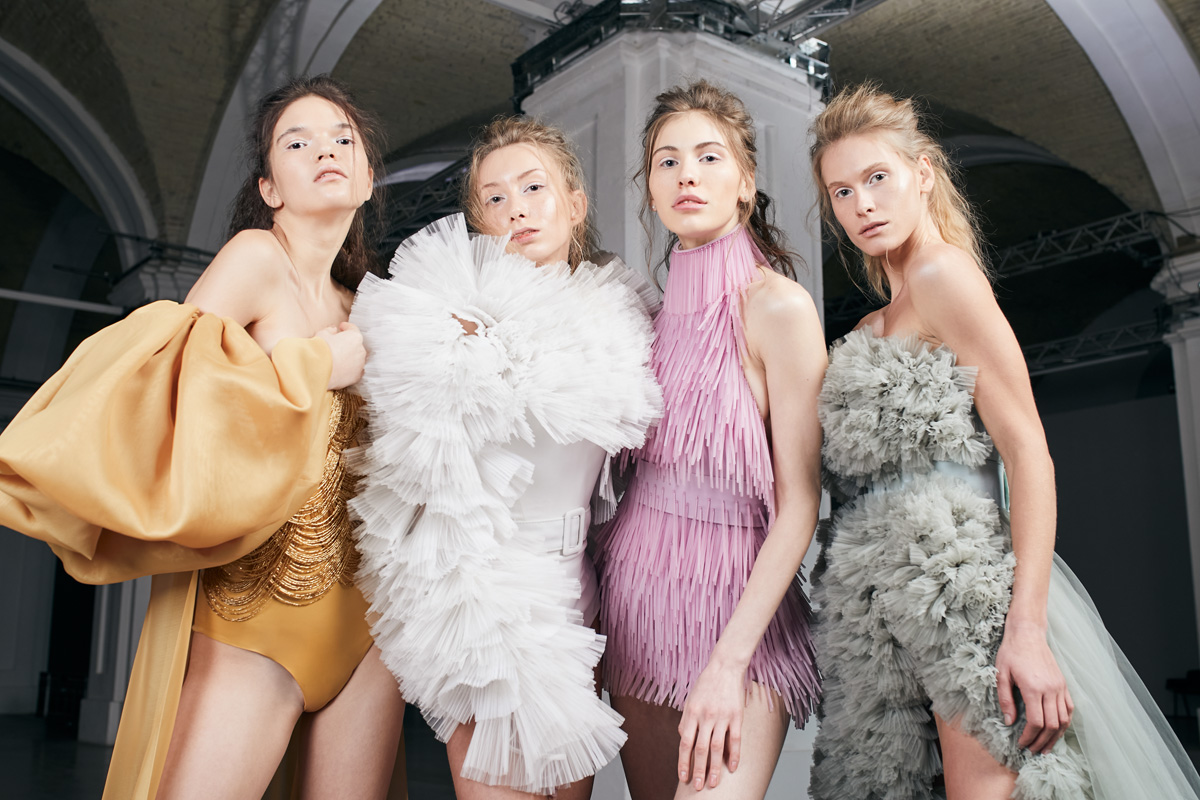 ARTISTIC FASHION SHOW
Ukraine and Turkey presented Art Fashion Show in digital format for the first time.
Famous designer Cihan Nacar showed the spring-summer 2021 collection at the Mystetskyi Arsenal on the catwalk of Ukrainian Fashion Week. The show, organized with the support of art admirer Sait Emir, was held in an impressive atmosphere, literally combining art and fashion. The show was accompanied by a Ukrainian symphony orchestra of 40 people, which performed live "Four Seasons" by Antonio Vivaldi.
"My work is always intertwined with art," said the designer.
His inspirations are museums, architecture, paintings and ballet shows. Cihan Nacar became the only designer from Turkey to take part in the first digital season of Ukrainian Fashion Week. He was very pleased with the harmony of his romantic collection with the atmosphere of filming.